Though credit card use among consumers spiked in May, the following month saw another decline, marking another dip even as consumers show greater appetite for overall borrowing.
The amount of money owed on outstanding revolving credit balances, usually defined as credit card debt, slipped in June by 5.1 percent, falling to a total of $864.6 billion, according to the latest consumer credit data released monthly by the Federal Reserve Board. That was down from the $868.3 billion observed in May, when balances rose 10.5 percent, but still higher than April's total of $860.8 billion.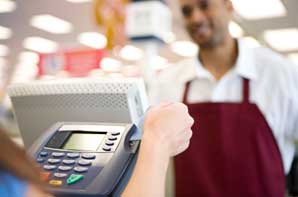 A new trend emerging?
Credit card balances have been rising more or less every month for more than a year now, climbing from $856.2 billion in July 2011, and only falling or roughly holding steady in four months during that time (January, February, April and now June, 2012), the report said. This may show that consumers have a greater desire to resume borrowing in general as the economy continues to improve, but has been alternating between spiking and declining for some time now. Balances fell in June after rising in May, which itself followed a decline in April, and so on. This trend has existed since March of this year.
Now, consumer revolving debt is back to levels not seen since October 2010, when they were still declining considerably, and had been doing so since the beginning of 2009. At its all-time peak, in July 2008, money owed on consumer credit cards amounted to nearly $1.03 trillion.
Where borrowers stand on other balances
While consumers' revolving credit has been a mixed bag for months, the same cannot be said of nonrevolving credit, the report said. This type of borrowing, which includes all installment loans except mortgages, but is comprised mostly of education and auto financing, has been rising sharply for about a year now.
Through the end of June, consumers owed more than $1.71 trillion on these balances, up 7.2 percent from the more than $1.7 trillion observed in May, the report said. The last time there was a month-over-month decline in this type of balance was between July and August, 2011. At that time, the total fell from just less than $1.61 trillion to less than $1.6 trillion, before rising again the following month, and thus Americans have seen increases in these debts for nearly a year straight.
Student loans driving increases
This change was largely driven by another significant uptick in student loan borrowing from the federal government, which saw these balances rise to $470.7 billion, up from $464.9 billion in May, the report said. As recently as the end of 2010, these balances stood at just $308.8 billion.
Altogether, consumers owed nearly $2.58 trillion on all their outstanding non-mortgage balances in June, up from slightly more than $2.57 trillion in May, the report said. This is larger even than the total combined balances seen at the onset of the recession.
Some experts believe that improving economic conditions have largely spurred these increases. It's thought that if people are generally feeling better about their finances, they are more likely to be willing to borrow, particularly on their credit cards, but also for auto financing. But other experts caution that some of these indicators may actually be signs of greater stress.
The national unemployment rate has remained stubbornly high, and wages have been somewhat stagnant, meaning that some consumers may be borrowing on their credit cards once again as a means of making ends meet, rather than to increase their discretionary spending. Further, rising prices for certain necessities, such as food and gasoline, may be playing a role in this type of borrowing as well.
And at the same time, rising tuition costs combined with still-immobile wages may lead to many families needing to obtain student loan financing as a means of affording a college education at all. Experts say this kind of borrowing has become a serious problem for many borrowers, as typical college graduates leave school with tens of thousands of dollars in debt on in student loans.
Having sizable outstanding debts of any kind may be detrimental to your overall credit and financial health, and therefore it may be time to look into ways of reducing your obligations. This can include taking steps to pay down your credit card bills or auto loans. However, you might also want to take the time to check your credit report to determine whether there are any unfair markings having an adverse effect on your score. If you discover any entries that you do not recognize, it may be a good idea to contact a credit repair professional in order to learn strategies that may help you get back on the right track.
Learn how it works