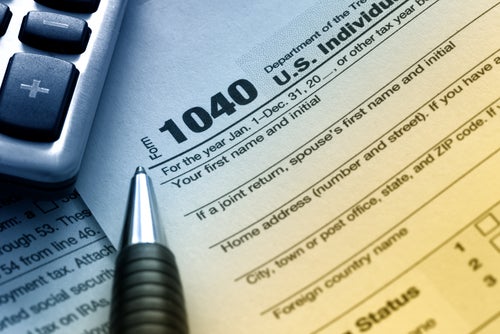 If you're still reeling from April 15, you probably received a large bill from Uncle Sam. Owing taxes is daunting, especially if you don't have the money to pay them. Shady agencies understand your stress and work to exploit your weaknesses. If you've ever seen a TV commercial promising peace in the form of a tax settlement, you've been exposed to their practices. While it may be tempting to seek the help of an unknown company, it's important to understand the gravity of their proposal.  Put the phone down and learn the basics of tax settlements. Education is the key to making wise decisions.
What is a tax settlement?
A tax settlement, also known as an "offer in compromise" is an agreement with the IRS that allows you to settle your tax debt for less than you owe. Qualifying reasons to apply for a tax settlement include:
Inability to pay the full amount
Loss of income
Proof of overwhelming expenses
No assets or equity
Learn more about specific IRS rules here to see if you qualify.
Is a tax settlement my only option?
No. In fact, a tax settlement should be used as a last resort only. If your tax bill is too large to pay in a lump sum, take advantage of the IRS's payment plan option. They allow you to choose your monthly payment amount and due date. You also have the option of paying your tax bill via credit card, an avenue we don't recommend. You'll pay accruing interest on the balance, resulting in greater troubles and additional stress. Consider finding a part-time job or selling household items to help pay your bill. Don't opt for a settlement right away.
Will a tax settlement affect my credit score?
Yes. A tax settlement will cause credit score damage, but it may be preferable to other potential consequences. Unpaid taxes could lead the IRS to take action against you, including:
Assessing fees and penalties
Filing a property lien
Seizing assets, including your home
Garnishing wages
Seizing Social Security benefits
Suing you for funds (which could also lead to jail time)
Causing long-term credit damage
The bottom line: Unpaid tax bills are sure to impact your credit, so it's important to choose the path with the least damage. Don't wait to act. Talk to a credit repair professional and the IRS about your options.
What should I do in the future?
Paying taxes is inevitable, but there are plenty of ways to use credits and deductions in your favor. Prepare for next year by finding a qualified accountant to help you minimize your tax burden and file by the books. In the meantime, ask them what you can do this year to improve your chances of earning a return and eliminating your debts. Don't allow complacency to affect your finances. Break the cycle by making changes now.