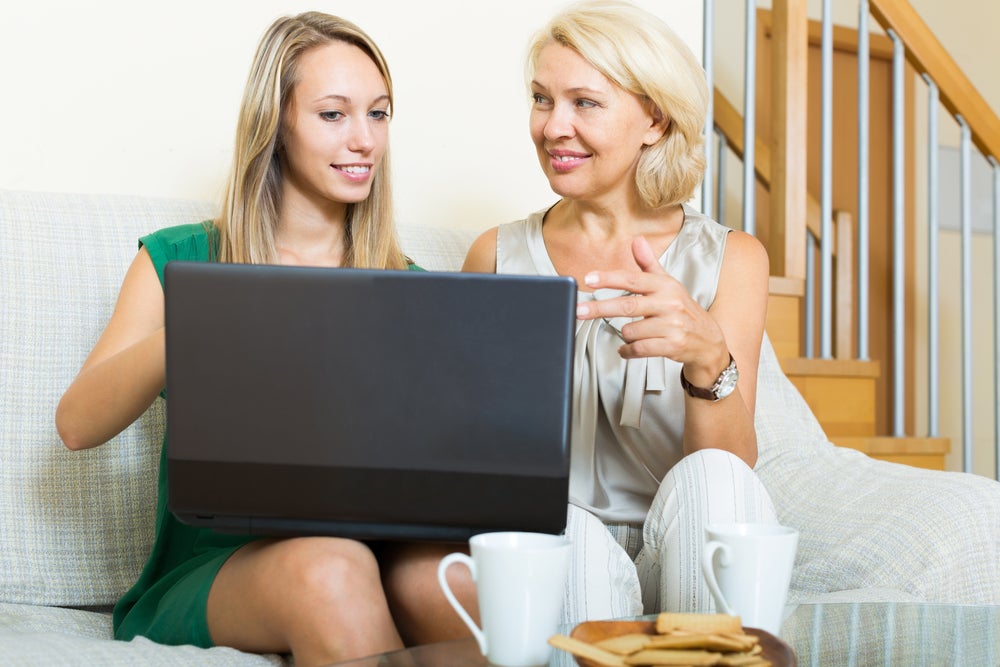 Do you have an older teen, college student or graduate or young adult who is wondering about their credit report for the first time?
If they have student loans or plans to apply for an auto loan or get a credit card and have come to you for help, you can do them a great service by bringing up credit report and credit score facts yourself as well as learning more about what young adults can do to take advantage of their credit from the start.
Here's what you need to know about credit reports and credit scores and how to explain it to them.
Most adults have one. Everybody, regardless of age, has a credit report and a credit score when they have at least one credit account such as a credit card, student loan or an auto loan, for at least six months.
Credit reports contain a lot of information about you. A credit report chronicles a person's credit accounts such as what type they are, how long they have been open as well as how they are used and paid. In fact, anything that happens that is a matter of public record including addresses, employers or any liens or judgements against someone will also appear on their credit report.
Poor credit can cost you… A credit report (and other specialized credit checks based on this report) is not only used by lenders to grant or deny credit, but also by employers to disqualify you for a job, by insurance companies to set your rates and determine the probability you will make a claim or drive recklessly and even by landlords and cell phone companies who want assurances you will pay on time every month and honor your contracts.
A credit report and a credit score are not the same thing. A credit score is basically just a numerical value (from 300-850) assigned to represent the information in a person's credit report. The actual credit score is mostly used by lenders to decide if they want to lend you money or not and at what interest rate and any other terms.
Your credit score changes. Because the information in the credit report changes every time you make (or miss) a payment and every time you apply for credit or use credit, the score changes to reflect that.
Bad credit history cancels out good credit history for a long time. Both good payment history and bad payment history is reported every month but unfortunately, bad history cancels out good history for a long time. Collections and charged-off accounts create negative items but even one payment 30 days late can cause the account to be listed under "adverse accounts" for up to seven years from the date of the late payment. Some bankruptcies can stay on for up to 10 years and tax liens that are not satisfied can stay on the report forever.
How you pay and how much you owe are the two most important factors. How you pay your credit accounts represents 35% of your FICO score. Paying on time every time can have a positive effect on your score. In addition, how much you owe in total, compared to how much credit is available to you, called "credit utilization," represents 30% of your FICO credit score so you want to keep balances on every loan low to keep this credit utilization rate low.
Don't apply for too much credit at one time. Every time someone applies for credit (such as a student loan, car loan or credit card, for example) a "hard inquiry" will appear on the credit report and many of these all at once will cause a credit score to dip, as it represents 10% of the FICO score.
The good news: You have control over your credit report. Everyone has the power to affect the information reported in their credit report through responsible use of their credit and to check that it is reported accurately. In fact, the three largest credit bureaus (Experian, Equifax, TransUnion) got together to create annualcreditreport.com, the only federally authorized website to get a free copy of all three credit reports once per year. Checking these reports and correcting inaccuracies is free and gives you control over your report.
Having "good credit" usually translates to a higher credit score and paying less. The closer your score is to 850, the better your credit is the less you will pay in interest rates (and points on a mortgage) when borrowing money. Conversely those with poorer credit and lower credit scores (called subprime borrowers) pay more to borrow money, and in some states, it is legal to be denied a job or an apartment because of negative items reported on their credit report.
Learn how it works