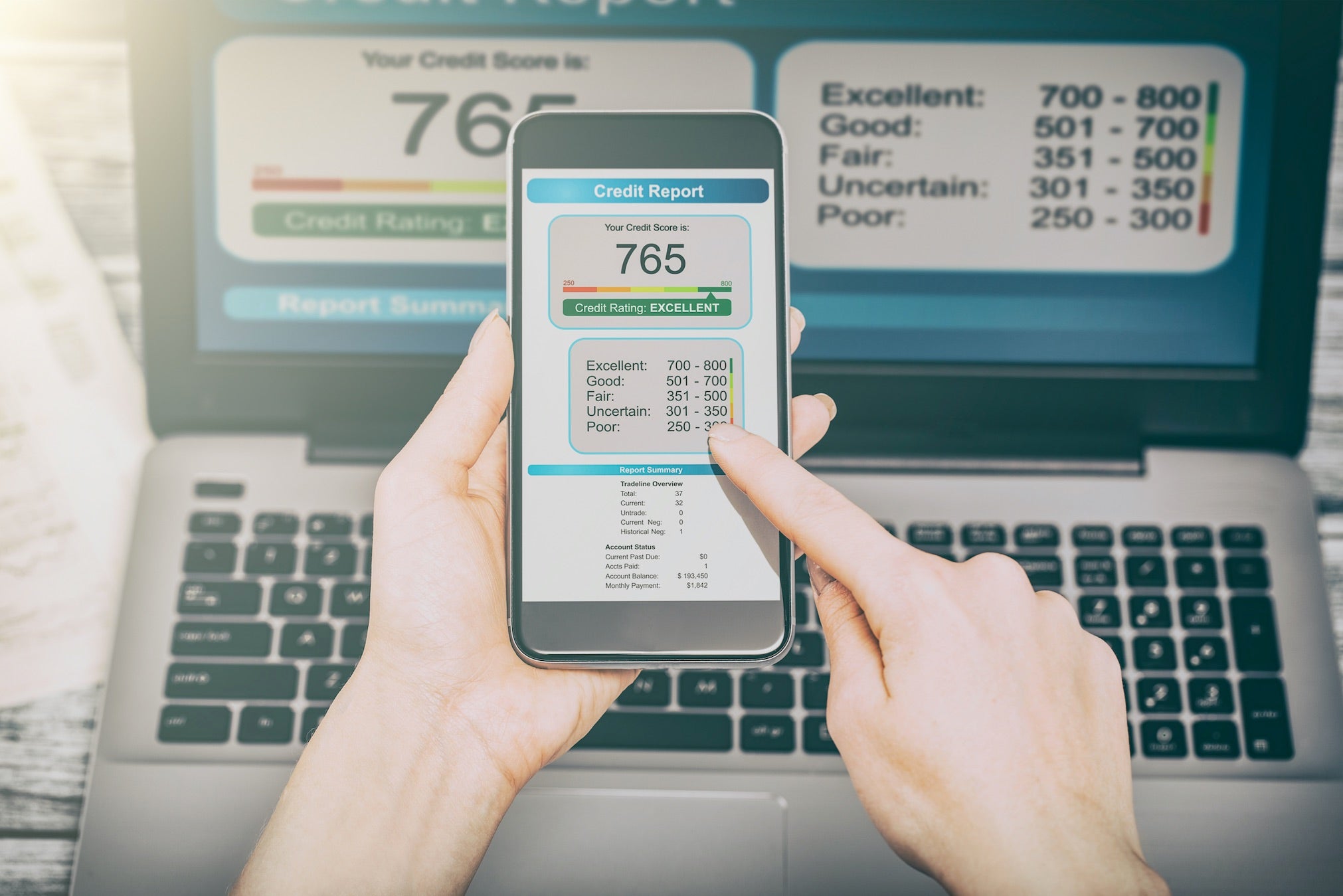 Your credit report. Few items influence your financial future so significantly, yet many Americans don't understand exactly what information their credit report contains. Oftentimes, they don't even think to ask "what's in my credit report?" until it's time to buy a home, or worse, are informed of a negative event they need to rectify.
Knowing what's in your credit report ahead of time can help you plan your financial future and make educated decisions about your credit. For example, should you take out another credit card or apply for a loan? Thinking about how those decisions affect your credit report can help avoid problems down the road.
The major credit reporting agencies (Experian, Equifax, and Transunion) report information differently, but all three major reports include essentially the same information. Let's take a look at the major categories, so that you can educate yourself and make informed credit decisions in the future.
Identifying Information
Your credit report contains your name, address, social security number, and your employer. The report will list all names you've used in connection with credit accounts. These could include nicknames, variations, and misspellings. Your credit report will also include your address history.
If you find any incorrect information in your credit report, such as an address you never lived at, you can dispute it. Keep in mind that while these instances can be minor mistakes, they can also be signs of identity theft.
This basic information doesn't directly impact your report, but it helps lenders and credit card issuers verify information you include on credit applications.
Revolving Accounts
The first type of credit account included on your credit reports are revolving accounts. These are the accounts you borrow from repeatedly, like a credit card or a line of credit. Like the other account we list here today, this information will include the lender, as well as your payment history.
In most cases, your report only includes payment history from the previous 24 months, but older past due status might be added to the notes of each individual account. Negative history older than seven years is excluded from the report. If you find negative credit information on your account, it might be a good idea to discuss credit repair services with a reputable credit repair company.
Installment Loans 
The next category of loans in your credit report are installment loans. These one-time loans require monthly payments for a specified period of time until the loan is paid off. Installment loans are often the most significant because they include high-value lending like mortgages, car loans, and student loans. Like revolving accounts, installment loan information includes your payment history.
Collections
Unpaid debts transferred to a collection agency will also appear on your credit report. These debts could include significant accounts like a car loan or utility bills, but also small fines and fees from the local library. The Denver Public Library, for example, transfers any fines or fees in excess of $25 to a collections agency.
The lesson here is: no fine, fee, or debt is insignificant to your credit report. Stay on top of your accounts and make sure to pay off all accounts in a timely manner.
Public Records
If you've been through a court-facilitated bankruptcy, foreclosure, or repossession, that information will also appear on your credit report. Repossessions and foreclosures will appear on your report for seven years, and bankruptcies for 10.
Accessing and Repairing Your Credit Report 
If you'd like to review your credit report, it's easy to access. The Fair Credit Reporting Act requires each of the three credit reporting agencies to provide you with a free copy of your credit report once a year. You can order your free report at annualcreditreport.com.
Based on what you find in your reports, it might be time to think about repairing your credit. Consumer protections mandate that information reported about you to credit bureaus must be fair, accurate, relevant, substantiated and verifiable. Partnering with a credit repair service can help you identify items you might want to challenge or change and build a game plan to meet your goals, such as buying a home.
At CreditRepair.com, we know how to repair credit and create a customized Game Plan specifically with your credit goals in mind. If you're concerned about your credit report, we can help repair negatives. Contact us to learn more.
You can also carry on the conversation on our social media platforms. Like and follow us on Facebook and leave us a tweet on Twitter.
Learn how it works