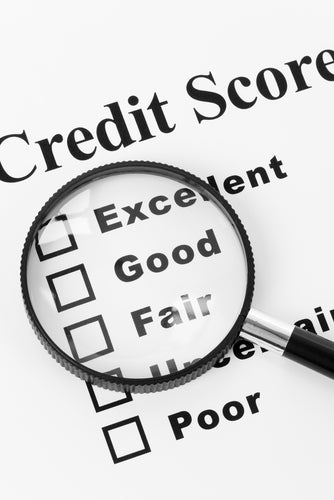 Spoiler Alert: It's You
In a perfect world, consumers would never have to check their credit reports to ensure that the information contained within is truthful and accurate. Instead, the credit bureaus and your creditors would never use false or inaccurate information, and you could go through life without worrying about false information appearing on your credit report.
Unfortunately, credit reports don't work that way. Ultimately, you are responsible for making sure the information in your credit report is accurate – you can't trust or rely on other institutions to do so for you. Once you've found inaccurate or false information – that's when the credit bureaus or creditors have to take action. Read on to find out who has to do what when it comes to ensuring your credit report is fair and accurate.
You
At CreditRepair.com, we see false information land on people's credit reports all the time. There are a number of reasons this can happen – from human error to outright fraud. Unfortunately, creditors can and do submit incorrect information to consumer credit reports, and no one else is likely to speak up on your behalf to have it removed.
Luckily, checking your credit report is straightforward. You can get an annual free copy of your credit report at www.annualcreditreport.com and review the information inside to verify its accuracy. If you've find information that is incorrect, the creditors and credit bureau's responsibilities kick in.
Creditors
If a creditor has submitted information to your credit report, they are required by law to have supporting documentation that backs up their claim. If they can't produce that, the information in question can be removed from your credit report.
In theory, institutions that submit information to credit bureaus should be responsible for submitting information that is fair and accurate. As we know, that does not always happen. Once you have identified information that is untrue and initiate a dispute, the creditor is obligated to perform an investigation into the accuracy of the information. If they cannot provide reasonable documentation that proves the information they've submitted is correct, the information can be removed from your report.
Credit Bureaus
Ironically, credit bureaus are not always the most qualified to judge the veracity of the information contained in your credit report. They receive credit information from the creditors when it is submitted and they add that information to your report. When you dispute incorrect information in your credit report, the creditor that reported that information is given the chance to provide evidence. If they cannot, the credit bureaus are responsible for removing that item from your credit report.
The Takeaway
Creditors are responsible for maintaining proof that their submissions to your credit report are accurate – but that doesn't mean they always do or they never make mistakes. Credit bureaus are responsible for removing an inaccurate item if it is proven to be false or if there is insufficient evidence to support its submission.
The responsibility to determine if the information in your credit report is fair and accurate lies with you. Credit bureaus and creditors cannot always be counted on to provide the best information – and the best source of information on your finances will always be you. Take the time to review your credit report on an annual basis to ensure that the information contained within is factual. You can't rely on anyone else to do it for you.
If you need help reviewing your credit report or disputing information in your credit report, contact us to find out how we can provide assistance.
Related Articles:
Are You Responsible for Reporting Errors on Your Credit Report?
2016 New Year's Resolution: First Steps for Repairing Your Credit
What Are You Paying for When You Purchase Credit Repair?
Learn how it works