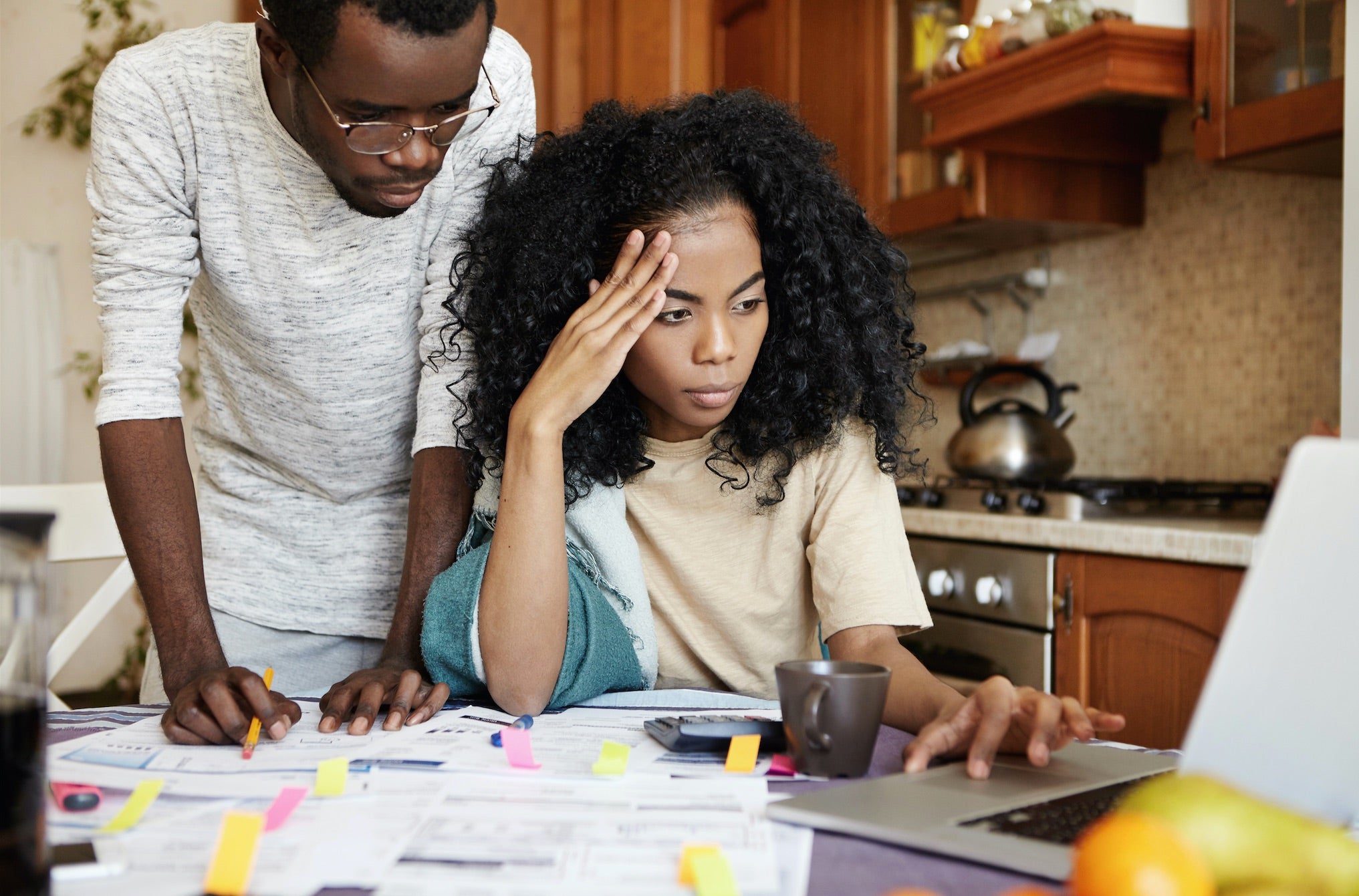 The death of a family member can be overwhelming, and worries about the deceased person's debts and how they might affect you can add even more stress. When a family member passes away, you might start to worry about whether you are liable for any of the debts left behind, and whether these debts will affect your credit or your credit score. You might even have creditors calling you and asking for payment on that family member's debts. What follows are answers to some of the most common questions about what happens to debt when a family member dies, and what you should do to prevent any future credit problems.
What Happens to Debt When a Person Dies?
Debts do not just disappear when a person passes away. Instead, the obligation for the debt transfers to the estate of the deceased person. The estate consists of all the money and assets that belonged to that person. By law, any debts that the deceased had are paid from the estate. Some assets such as life insurance and retirement money may be an exception. These usually go straight to whomever has been named as beneficiary.
In order to receive payment, creditors are required to submit a request for payment in writing to the estate, and they have a certain time frame to do so. After the estate has paid off all of its debt obligations, the remaining assets are distributed to the beneficiaries designated in the will, or according to state law if there is no will. If the estate does not have enough assets to pay off all the debts of the deceased, creditors will be informed that the estate is insolvent, in which case they will be forced to write off the debt.
Exceptions
In most cases, when somebody dies, their creditors are not legally allowed to hold anyone else responsible for the debts left behind. However, there are some important exceptions. If you opened a joint account with a spouse or family member, or co-signed on a credit card or loan, then that debt is legally yours too. You can choose to pay off the debt and close the account, or you can opt to take over the account instead. If you do take over an account, make sure to check on the annual percentage rate and other terms, because they will not necessarily stay the same.
If you are an additional cardholder or authorized user for a credit card that belonged to the deceased, you are not responsible for any debts on that card. However, you should not keep using the card, because that could be considered fraud. In addition, you should check your credit report, to ensure that it has not been mistakenly affected by the debt on that card.
Another situation where you might be liable for the debt of a deceased family member is if that person is your spouse, and you live in a community property state. These states include: Arizona, California, Idaho, Louisiana, Nevada, New Mexico, Texas, Washington, and Wisconsin. Alaska gives couples the option of making a community property agreement. In a community property state, the assets that a couple accumulates during their marriage are considered to be joint property, however debts can also be considered joint property. This means that one spouse may be held liable for the debts of the other spouse, even in cases where he or she didn't know about the debt or agree to it.
Preventing Credit Problems
In addition to assessing liability for any debts, when a family member passes away, a number of other actions need to be taken so that creditors and credit agencies know about the death, and to prevent any future credit problems.
First, the three credit-reporting bureaus—Equifax, Experian, and TransUnion—need to be notified. This is usually done by the executor of the estate. The notification should be made in writing, and should include a certified copy of the death certificate, and a request that the agency flag the account with "Deceased: Do Not Issue Credit." This will help prevent identity theft. You can also request that the agency notify you if any new credit applications are made in the deceased's name.
Because identity theft of the deceased is a serious concern, it is also a good idea to request a credit report for the deceased person. While family members are ultimately not responsible for any fraudulent debts that might be created as a result of identity theft, this fraud can cause them a lot of difficulty. Some experts advise requesting a credit report a few weeks after the death, then requesting another report a month later.
In addition to notifying the major credit bureaus, the executor of the will should inform all of the deceased's creditors of the death, and provide them with a copy of the death certificate. Because the deceased may have creditors that you and other family members don't know about, many financial experts advise posting a public notice encouraging creditors to contact the estate about debts that may be owed. Doing so could help avoid collection issues later, when the money left in the estate has already been distributed to beneficiaries.
When corresponding with creditors and credit agencies, remember that while it is okay to do so by phone, all requests should also be submitted in writing. You should also keep a copy of everything you submit, and send it by certified mail.
What to Do If You Are Harassed by Creditors
Sometimes, when a family member passes away, you will receive calls from creditors or collection agents regarding that family member's debts. You should know that creditors are subject to specific rules about what they can, and cannot do. By law, they are allowed to contact the executor of the will, the deceased person's spouse, and other people who have the authority to pay the debts of the deceased. They may also contact third parties in order to obtain contact information for those with the authority to pay the debts of the deceased. However, they are not allowed to harass or try to intimidate you. Unfortunately, this may still happen, despite the law. Some people report that they have been harassed and even lied to by creditors attempting to pressure them into paying the debts of a deceased family member. If you keep receiving unwanted phone calls, you should refer creditors to the executor of the will. Even if you are the executor, you have the right to stop a creditor from harassing you about debts. However, be aware that requesting creditors to stop contacting you does not eliminate responsibility for paying a debt.
The death of a family member is rarely easy, but by knowing your rights and obligations, you can better face any financial concerns that arise. If you do have concerns about your credit, creditrepair.com can help you monitor it, and repair any damage that has occurred.
Carry on the conversation on our social media platforms. Like and follow us on Facebook and leave us a tweet on Twitter.
Learn how it works