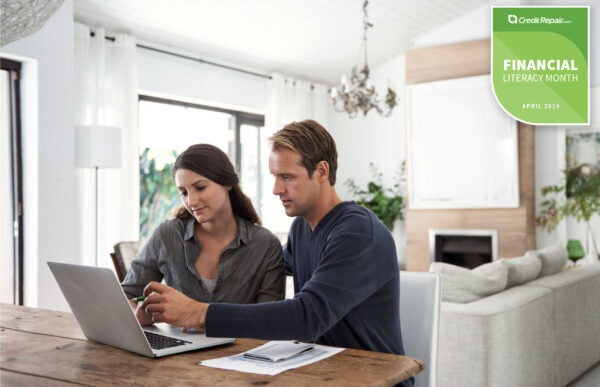 Marriage works well when both partners involved live up to their responsibilities. That includes having a healthy credit score. Unless you are properly informed on how marriage affects credit, you may believe that one partner's good credit history can cover for the other person.
Even though being married connotes living a combined life in many aspects, that doesn't change your credit history in any way because each person still maintains their own credit reports and is responsible for their own credit scores.
Due to the benefits you stand to gain from joint loan applications, you and your spouse can decide to obtain a loan as a couple. If either of you has bad credit, there can be limitations to how much of a loan you can access. You may also find that the loans you jointly qualify for come with high interest rates or your application gets outright disapproval.
Married couples need to understand the importance of maintaining good credit history on an individual basis, and where one of the partners has got a bad credit reputation, they can learn to improve their credit using some helpful tips.
The following are reasons to maintain your own good credit history rather than relying on your partner.
Two Is Better Than One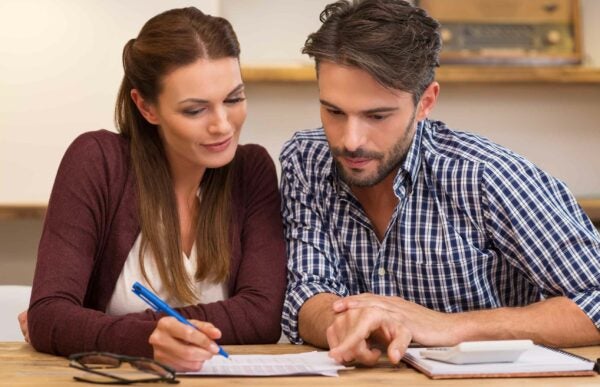 Many couples want to own their house, but the financial logistics of doing so have always been a major challenge. When it comes time to finally apply for a mortgage, a couple can file on their own, or they can submit a joint mortgage application. However, most people will likely not meet the criteria for getting approved on a mortgage loan on a personal and individual level.
A more effective option is to involve your partner in the application process. In fact, it's usually the first option that most married people remember because joint loan applications can mean more money because both incomes are taken into consideration. However, the truth is your credit scores will be the major determinant for approving a joint loan and for getting favorable terms.
If your own credit score is in the negative while your spouse has an excellent one, or vice versa, your chance of getting the mortgage loan approval is slim. That's why you want to try your best to maintain a good credit history.
Good Credit and Employment
Credit history is also a big part of the hiring process for many organizations-especially those in the financial sector. The rationale behind it is to present the company and its staff as being reputable. So, having a poor credit history can actually stop you from landing that dream job. Since having your dream job normally means better pay, it's in your best interest to build a good credit history for yourself instead of relying on your partner's credit for everything.
Divorce
Divorce is particularly difficult to cope with. The rate of divorce for married couples in the United States is around 45% while 25% of the total number is money-related. A poor credit history is an implicit reflection of bad financial habits-such as late payments-and are detrimental to a healthy marriage. Being complacent with a bad credit score may eventually affect a marital relationship because, as the records show, your finances are an essential part of marriage.
---
---
Useful Tips to Improve Your Credit Score
You just found out that the good credit score of your spouse doesn't impact your credit report. Knowing the importance of building your own solid credit history is good, but it doesn't automatically translate to increased scores for you.
Take the following steps to eliminate a negative credit history and start building a positive credit score for yourself:
Perform a Comprehensive Review of Your Credit Report
Get a free credit report from the three major credit reporting agencies-Equifax, Experian and Transunion. You are entitled to one free credit report from each bureau every year. Once you receive your credit reports, check for errors and any negative information in the reports that hurt your credit scores and make sure you push for corrections if you discover any inaccuracies.
Prevent Further Damage
The attitude you have when you pay your bills is the singular most important factor in your credit repair journey. Going forward, you should make sure to complete all payments on time and pay down your debts whenever you can. You can talk to your creditors to set up automatic payments which will be automatically debited from your bank account.
Also, avoid payday lenders that charge exorbitant fees and high interest rates for short term loans. Even if you meet their short term repayment conditions, it can be easy to fall even further into debt because of the additional money you will have to pay for the loan.
Avoid Taking Shortcuts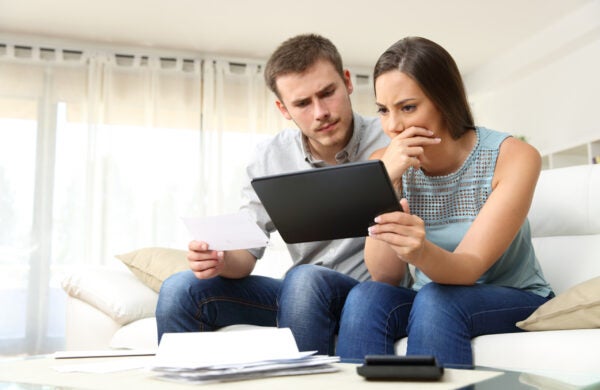 You need to have a good amount of patience as well as discipline to recover from bad credit history. Shortcut attempts like closing an account abruptly so it can go away or opening too many new credit accounts randomly to increase available credit can only make a bad situation even worse. Apply for new credit accounts only when you need them and learn to cancel a credit card the right way.
Applying for too many new credit accounts will place a hard inquiry on your credit report for each application which can drive your FICO credit score and credit rating further down. These credit inquiries will also stay on your credit report for several years.
Track Credit Card Spending
While it's advisable to maintain low credit card balances while keeping your credit utilization ratio under 30 percent, overspending your credit on daily needs can eventually become a problem if you are unable to pay the balance when it's due.
Tracking all your credit card purchases and monitoring your credit account will not only help trim your expenditures but also allows you to discover any cases of fraudulent activity that may appear on your account.
Normally, credit card companies would provide you with useful information relating to how to settle your credit card bills and accounts. Keep an eye on such information and break it down to actionable steps.
Work with Your Partner
Marriage is like a bicycle; it doesn't matter whether its's the front or back tire that deflates – the bicycle cannot move. Couples should be concerned with the financial wellbeing of each other. If you are the one with a poor credit score, you can discuss your spending habits and finances with your spouse to see how you both can team up to improve your credit reputation. The rewards of a joint venture such as this include having an accountable partner to help monitor your progress, and a growing relationship that will not be flawed by the thought of marrying someone you have to rely on for good credit history.
---
If your credit has been negatively impacted, and you're not sure what your options are, CreditRepair.com can help.
Carry on the conversation on our social media platforms. Like and follow us on
Facebook
and leave us a tweet on
Twitter
.
Learn how it works