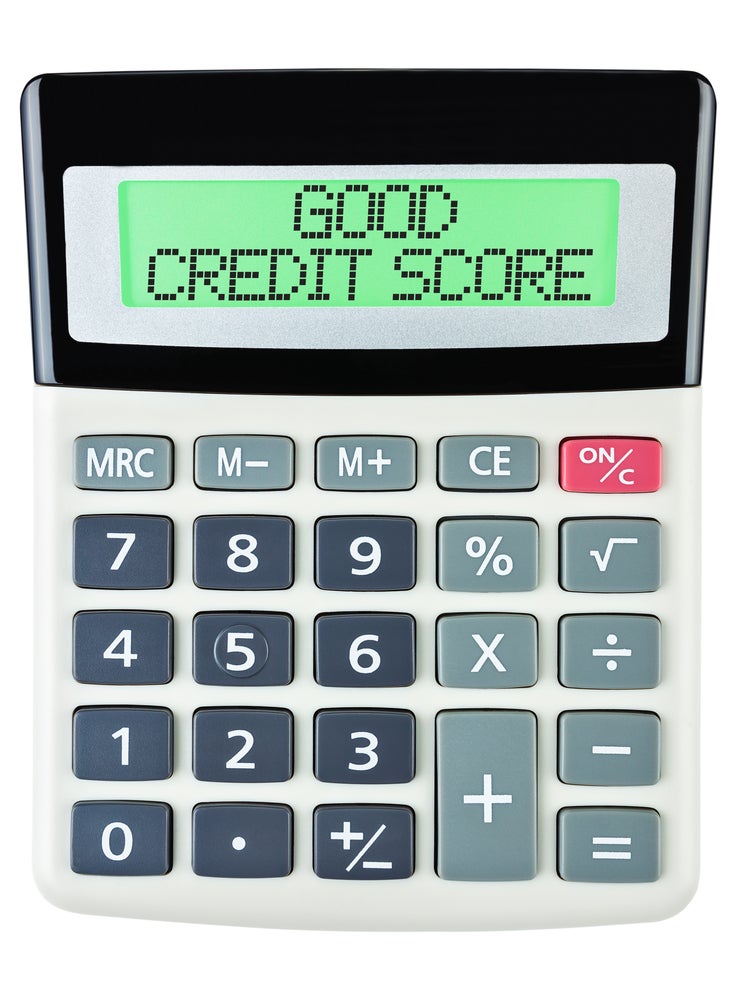 If you're actively working on repairing or improving your credit, you're probably wondering just exactly what a "good" credit score is. It would probably also help to have a number goal in mind if you're working on improving your credit, right?
There is no standard "good" credit score
Fact is, there's no official credit score chart that shows the numerical cut-off between a "bad" credit score, a "good" credit score and a "great" credit score. That's because each lender evaluating your credit has different criteria for what it can offer you in terms of loan rates and terms. One thing that's obvious about the FICO and VantageScore credit scoring model range from 300-850 is that a credit score at 850 or near 850 is considered "excellent" credit. This means you will be approved for loans and credit cards at the very best interest rates and terms they offer. I've even heard it said from credit industry experts that lenders use your credit score to actually disqualify you from that 0% auto financing, which is reserved only for those with "excellent" credit scores at the highest end of the range.
Different views of what a "good" credit score is
Even more confusing, your age and stage of life also determines what you think a good credit score should be. Earlier this year, the 2015 Chase Slate Credit Survey revealed that the different generational age groups have different views of what a "good" credit score is:
Baby Boomers, closer to retirement, consider 726 to be a "good" score
Generation X respondents, in the thick of family life, think a credit score of 712 is "good"
Millennials, the youngest group currently aged 18-34, think 695 is "good"
And, the Chase survey also found those who actively check their credit score consider an average score of 719 to be a "good" score while those who have never checked their credit score consider 688 a "good" score. So, the more engaged you are with your credit and your credit score, the more you know about how credit scores are determined and how your score affects you, the higher your score is likely to be.
Here's how you can tell if your credit score is "good" or not
One common visual in the credit scoring industry is a rainbow colored dial or bar representing the total credit score range from 300 to 850 where 300 is colored red (for "bad" credit) and then moves through orange and yellow to light green (where "fair" or "average" credit lies around 650-700) all the way to the dark green of the "excellent" credit range between 750-850 at the opposite end.
The best way to gauge whether your credit score is "good" or not is to sign up to view your free credit score from one or two of the free services or from one of your credit cards if it's offered as part of your account services. These services will show you your score and will often tell you whether your credit score falls in the range of bad, fair, good, great or excellent credit. And while they may use different words and the scores may be slightly different because each has a unique scoring model, you will have a good idea of where your credit score lies.
If you are a CreditRepair.com member, use our free score tracker tool as a gauge of where your credit stands. You can watch your score improve as your credit habits improve and negative items are removed or resolved from your report.
So basically, if you're starting with bad or fair credit, you're shooting for a score over 700 as an achievable goal and once your score is already over 700, shoot as high as you can get toward 850.
Regardless of an exact number or whatever you think a "good" credit score is, the higher the credit score number, the better loans, rates and terms you will be offered across the entire spectrum of mortgage loans, auto loans and credit cards. It's really that simple.
Learn how it works