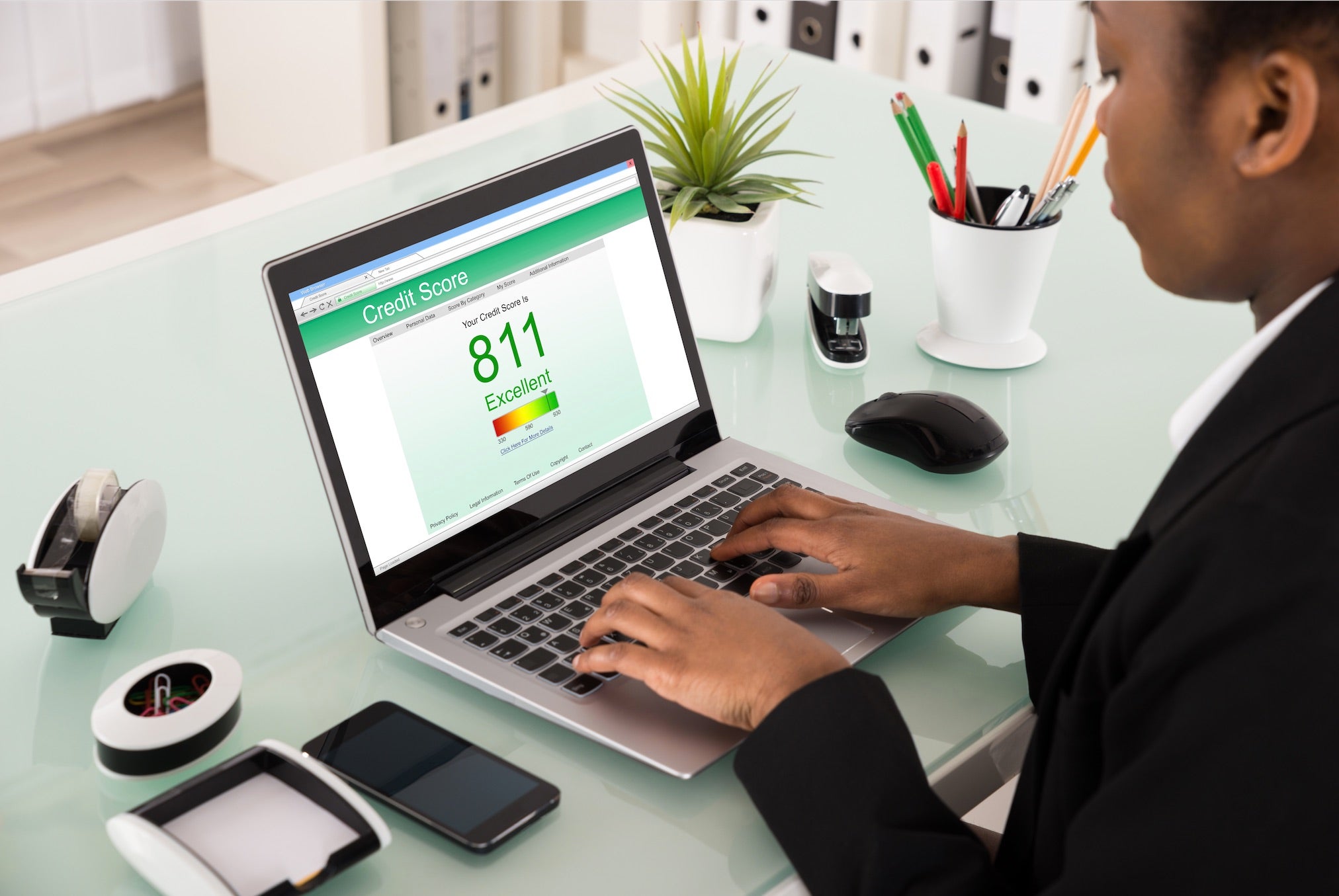 These days, it's impossible to get credit, a car loan, a mortgage, or a personal loan without a credit score. Many different websites and online services offer free credit reports, but when you access them, you still can't see your credit score. What's up with that?
Well, if you're even slightly knowledgeable about credit, you probably already know that federal law dictates that you, and all other consumers, are entitled a free yearly credit report from one of the three major credit reporting agencies, Experian, Equifax, and TransUnion. However, once you download it, you will quickly note that your credit report, detailed as it may be, doesn't include that all-important credit score that you need to perform any kind of major financial transaction, or even get the best deal on a credit card.
The Reason Why Your Credit Score Isn't Free
If you want to understand why your credit score is not free, you first need to understand that your credit score and your credit report are two different products. Your credit score, also called your FICO Score, originated in the 1950s, a creation of FICO (formerly Fair Isaac Corporation). Because its scoring system is proprietary, it is sold like any other information product. Its main rival in the financial records market is the VantageScore system developed jointly by Equifax, Experian, and TransUnion. (Most lenders use the FICO score.) Both systems use a similar numerical range of 300-850. The information in your credit report is obtained from your creditors and from public records, and is analyzed differently by the two systems. However, the purpose of each is exactly the same, to evaluate your credit worthiness. That is what makes credit scores so valuable to banks, credit card issuers, and anyone else who extends credit to consumers.
Is It Fair That You Should Have To Pay For Your Credit Score?
The FICO, VantageScore, and other credit rating bureaus are for profit companies. Their income comes from supplying information to banks, landlords, car dealers and credit card companies – and selling you access to credit reports and scores. It costs approximately $12 to get your credit score from each of the main bureaus and from FICO as well. During the crafting of the FACTA legislation of 2003, while guaranteed annual access to your credit reports was approved, the credit bureaus pushed back on giving out free credit scores, as this is a significant source of income. It may not seem fair, considering how much money credit reporting bureaus already take in, but there are workarounds that will enable you to get that information for free.
Some Ways To Get Your Credit Score, Or A Reasonable Facsimile Thereof
One way to get your credit score for free is to sign up with CreditKarma, which will indeed give you your credit score for free, along with financial advice for increasing your credit score if it's less than ideal. Another possibility is Credit Sesame, which offers up your score based on Equifax's data. (If you get your credit score anywhere you get your credit score other than FICO, you are getting the VantageScore.)
The big drawback to going to CreditKarma, CreditSesame, or other similar website is that you have to give your contact information and be put on their email-marketing list. Another company, Credit.com, offers a something akin to CreditKarma's service. However, there is one big difference. Credit.com gets its information from Experian, and gives its customers an two credit scores – it also provides "grades" on the five different aspects of your financial history that form the base data from which your credit score is derived. Another way to game the system involves obtaining your free annual credit report and then feeding the data you obtain into the FICO Estimator on the Fair Isaac website. The number you get should be fairly close to your actual credit score. It's not a perfect solution, but it may close enough to enable you to know if you'd be able to qualify for a car loan, or a mortgage, or some other big financial transaction.
If You Have To Get Your Credit Score, Make Sure It's The Real Thing
As we said before, most lenders use the FICO score and you can only get your FICO score from FICO (at myfico.com). If you buy your score from the credit bureaus, you will be getting your Vantage score and this is not the score that goes to banks, credit card issuers, and other lenders. Even if you do buy your score from FICO, there are many different versions of your credit score – even if you are provided your "real" credit score, it may not be the same one that your potential creditor relies on. Credit scores can differ widely, depending on who is issuing them. The magazine Consumer Reports paid to get 11 different credit scores for the same person and learned that the results varied by up to 72 points and gave that person credit scores that ranged from fair to good. Consumer Reports' conclusion: it's probably not worth the money to pay for your credit report.
If you are wanting to improve your credit score, learn how you can start repairing your credit here. You can also carry on the conversation on our social media platforms. Like and follow us on Facebook and leave us a tweet on Twitter.
Learn how it works