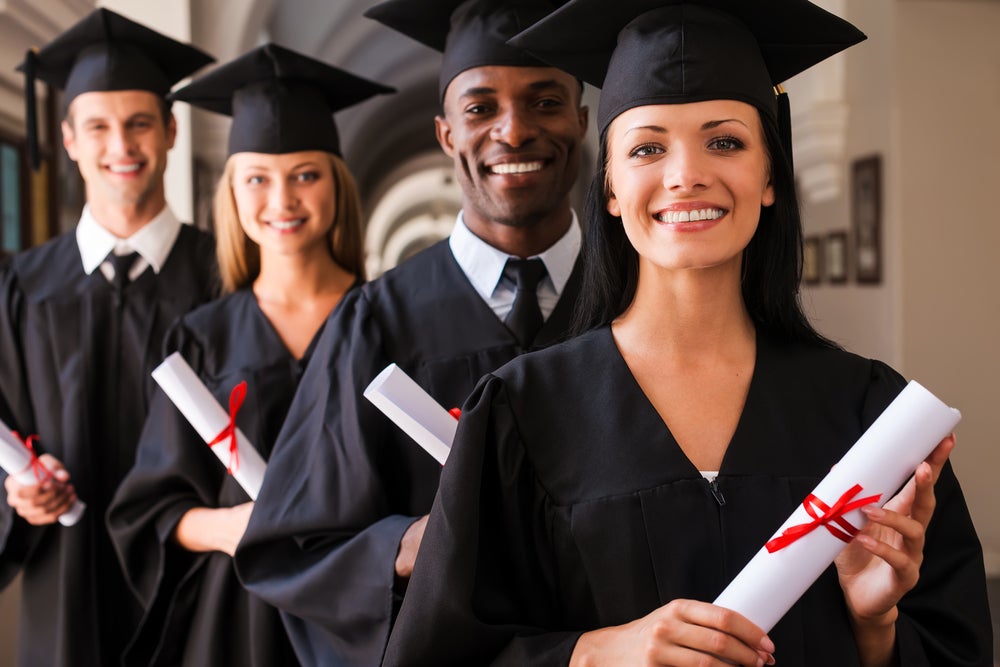 The workforce is a tough world. More than 20 percent of Americans laid off since 2009 are still unemployed. As a student who will soon join the job pool, it's imperative to gain a competitive edge. Universum Global conducted a survey with college students to discover where new grads most want to work. Whether you're a freshman or senior, securing a job in May will help you jump-start a profitable career and earn a living wage. Read on to learn how.
Find an internship 
If you haven't ventured into the realm of life experience, now is the time. Many of the world's top employers rely on internal internship programs to choose their new-hires. Show your skills by applying for a position as soon as possible. You'll gain a competitive edge, earn money, and—mostly importantly—earn experience.
Focus on (relevant) self-improvement 
Companies like Microsoft want you to live and breathe your career choices. Personal passion goes a long way on a résumé, especially if it's applicable to your desired position. Take advantage of your time by pursuing new interests that relate to your career. For example, if you're majoring in technical writing, join a professional organization or apply for a freelance position to build your portfolio.
Embrace flexibility 
Every employer needs staff members who can change and adapt. Flexibility means adopting a willingness to help, adjusting to project fluctuations and working well with others. The bottom line: Open your eyes and leave your ego at the door. Now is the time to learn.
Sharpen your people skills 

P. Morgan lists sociability as a desirable quality in an employee. Whether it's working with clients or coworkers, people skills are a must in the business world. Start now by joining a public speaking group or volunteering in a community program. Social skills are learned; don't wait to build your education.
Carve your niche 
Focus and creativity are two qualities you'll need for a successful career. Hone yours by carving a professional niche now. Consider the following example:
John is a junior majoring in mechanical engineering. Hoping to establish his skillset, John applies for an internship that will allow him to gain experience in consumer product development. Following graduation, John secures a well-paying position in the industry, a reward that many of his peers are still struggling to achieve.
Open your own doors 

Literally and figuratively. Finding a good job is about more than qualifications; it's about allowing opportunities to present themselves. Consider the following example:
Jane recently graduated from Northwestern University. She was offered an entry-level position as a business associate in New York City, an opportunity that guarantees a strong beginning in her career. Unfortunately, Jane's $85,000 student loans and $4,500 credit card debt will swallow her modest salary in an expensive city. She is forced to stay in Illinois and take a less desirable position.
The bottom line: You can't control everything, but you can create a strategy that clears the path for the life you want. Weigh debt carefully during your college years and think about how it will affect your career opportunities. It's never too soon to manage your finances.
Learn how it works