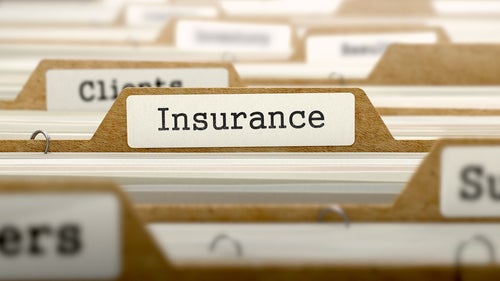 The New Year is fast approaching and it's time for a fresh start in budgeting, credit repair and overall finance. It's also when most employer-sponsored medical coverage resets, and for the average employee, the expense is not cheap. According to a survey released by the Kaiser Family Foundation, "the average deductible for all covered workers in 2015 is $1,077, up 67% from $646 in 2010 and 255% from $303 in 2006." Consumer wages are struggling to match the pace of deductible increases, which have risen six times more than the average salary since 2010.
Medical coverage is necessary, but what happens when you can't afford the upfront cost? Failing to prepare can leave you vulnerable to unpaid debt, collections and inevitable credit damage. Before you ring in 2016, consider the following options when planning for deductibles.
Pay yourself. Planning for medical expenses is easier with a Flexible Spending Account. Review your options during annual enrollment to see if your employer offers a tax-free savings vehicle for qualifying expenses. Depending on your income, an FSA could save you thousands of dollars a year. Funnel a portion of each paycheck into your account, adding the expense to your monthly budget along the way.
Build an emergency fund. In addition to flexible spending, it's important to build an emergency fund. While you may have enough in your FSA to cover medical expenses by summer, what about the first six months of the year? Consider the following example:

Brady is ready for 2016, but an accident derails his plans in February. He is involved in a minor car accident that leaves him with a broken collarbone. Although Brady pays into his FSA for medical expenses, he has only saved $400 so far and his deductible is $1,500. Still recovering, Brady is forced to decide whether to place the remaining balance on a credit card or opt for monthly payments.
Learn from Brady's decision by opening a savings account for emergency and miscellaneous expenses. Don't leave your budget vulnerable in the New Year.
Consider higher premiums. Choosing a high-premium healthcare plan may strain your budget, but for those with frequent medical expenses, the cost may be worth the sacrifice. If you cannot afford a large lump sum, opting for higher payments will lessen the upfront costs while still providing the coverage you need. Talk to a financial planner about your coverage options. They will help you choose a plan that fits your financial needs.
The bottom line: Medical expenses are a constant concern, but they shouldn't pose a constant threat to your credit. Protect your score and finances by reviewing the options before annual enrollment. The result will help you make a wise choice.
Learn how it works