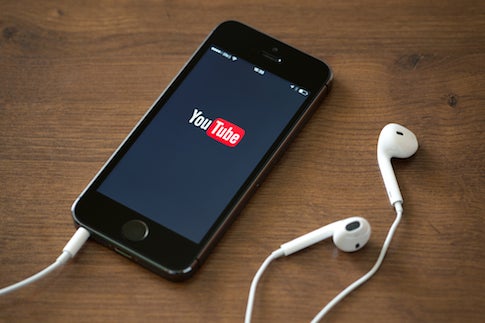 If you're new to the world of internet earnings, you aren't alone. I was shocked after reading a list published by Business Insider Australia outlining YouTube user earnings. The Top 20 have made millions in ad sales simply by posting videos and collecting subscribers. While you may not aspire to internet superstardom, there are ways to cash in on your own talents. Read on to learn about each step and their role in your credit repair pursuits.
1. Create your own opportunity. You wouldn't ask 7-year-old Evan to review his toys in person, but more than 476,000 subscribers log in for his view, earning him between $134,000 and $1.32 million per year. While he undoubtedly seeks the help of his parents, Evan's story is a valuable one: When opportunity doesn't exist, create your own. Unemployment can affect even the thriftiest family budget, leading to credit damage in the process. Creating your own job will help you build a business to face tough economic times. While we aren't suggesting that you quit your day job, we are suggesting a safety net.
2. Find your niche. What's your passion? What excites you? Are you an artist without an outlet? Can you build an entire WordPress site in an evening? Transform your hobby into a niche by examining your strengths. Believe it or not, Felix Arvid earns millions each year by recording his reactions while playing video games (note: NSFW). Transforming your qualities into cash can help you save for emergencies and focus on financial stability. Whatever your passion or talent, make a list of your strengths. They will help you identify goals before taking the next step.
3. Pursue every avenue. Let's say you're a graphic designer. You enjoy creating logos and helping companies build their brand. To maximize your potential, you create a few prints and upload them for sale on Etsy. You offer a pro-bono design to a charity in order to help others while also promoting your company. You create a website and upload your designs to Pinterest. You share design tutorials on Facebook. As we've learned, Youtube, Facebook, Twitter, Instagram, Tumblr and Pinterest are just a few of the social media sites that allow you to grow your presence—and your bank account. Pursue every avenue to grow your business.
4. Apply your earnings. What to do with your extra cash? Credit repair, of course! Apply your earnings to the Five Factors by:
Reducing debt. Pay off credit card balances, medical bills, student loans and other accounts that affect your utilization
Apply for new credit. Diversify your credit report by applying for a new account with affordable terms. Buy a house, finance a car or apply for an education loan to hone your skills and boost your credit score. The sky is the limit.
Invest. Credit scoring isn't about income, but investing wisely will help you avoid future dangers. Contribute to retirement accounts and other long-term investments. Allow time to work in your favor. Use your skills to ensure a profitable tomorrow.
Learn how it works