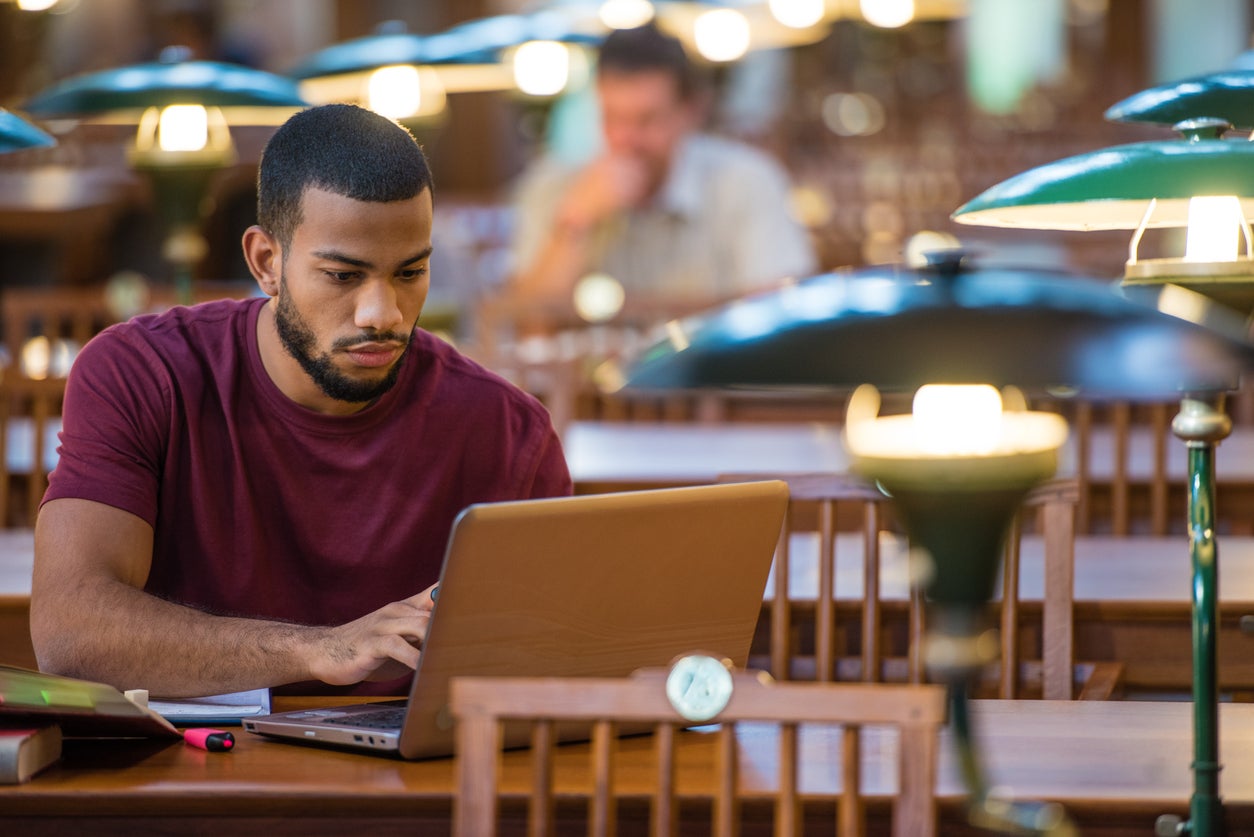 Students today are experiencing higher student loan debt than ever before, so it's no surprise that many are looking for ways to reduce monthly repayment amounts.
One great way to lower costs is to refinance student loans, which means taking out a new loan with a private lender to repay your current ones. Both federal and private loans are eligible for refinancing, which allows borrowers to:
Combine multiple repayments into one single loan
Change repayment terms e.g. changing loan timeframe to span 5, 10, 15 or 20 years
Move to a more desirable lender.
Refinancing vs. Consolidation
One thing to keep in mind is refinancing is not the same as loan consolidation. Only federal student loans can be consolidated, which allows you to keep your loan with the government while simplifying monthly payments.
Most lenders allow you to refinance federal and private loans. Since refinancing a federal loan means opening a private loan to pay off the original, your loan will no longer come from the federal government. As a result, you will not enjoy benefits like income-based repayment, loan forgiveness, or deferment. If these perks are important to you, refinancing may not be a good match for your financial needs.
Is Refinancing the Right Fit for You?
The goal of refinancing is to lower your loan's interest rate, thereby lowering your monthly costs and total amount over the loan's term.
If you decide to refinance, make sure to comparison shop lenders as well as their repayment terms, and select one with low interest rates, excellent customer service, and minimum requirements that fit your financial needs. Here are some areas to consider:
When can I refinance? Those currently enrolled in school are ineligible for refinancing since most lenders require that you complete your degree before applying. There are exceptions to this rule, and some only refinance for specific degrees, such as MBAs or law degrees. So, make sure to check the lender's minimum requirements.
Will refinancing impact my credit score? Comparing offers will not impact your credit score. However, once you submit the loan application, the lender will run a formal credit check to confirm your credit score, which can affect your score.
Do I need a certain credit score to qualify? You can use a credit score calculator to determine your rating, and in general, lenders look for a score of 650 or higher. If you have a lower credit score, consider asking someone with strong credit to cosign your loan.
Since your repayment standing affects both of your reports, it's important to make on-time payments. Also, some lenders will release the cosigner once you've made consistent on-time payments in a set period of time.
I graduated, so is that the only requirement? In addition to receiving your degree, you also need to have graduated from a Title IV school, which is an institution that is eligible to receive financial aid. Some lenders waive this requirement, so as you're comparison shopping loans, keep this in mind. If you are no longer in school but haven't graduated, there are a few lenders that will still work with you on refinancing.
Does a lower interest rate matter? Yes! A lower interest rate means lower monthly costs. But, before you shop for lenders, you need to determine your current APRs. So, take the interest rates from each of your loans and find the average. Those higher than six percent will see the most benefit from refinancing, whereas lower averages are unlikely to provide a noticeable return.
In addition to finding a lower interest rate, make sure to look closely at the repayment terms. A lower interest rate is likely to bring down the monthly amount you pay, but if the repayment term is longer than your current loans, the full loan amount may end up close to or higher than your current one.
What's the difference between fixed and variable rates?
Most federal loans come with fixed interest rates, which are set by the government. Once a fixed rate is applied to the loan it cannot change, so you're locked into a set monthly repayment amount. Private lenders, on the other hand, primarily use variable rates, which are driven by market behavior. This means your monthly amount will vary depending on market-driven rates, potentially increasing the total amount you repay over time.
Should I go with a fixed or variable interest rate?
There are pros and cons to both, so it depends on how much change your budget can withstand. Variable rates fluctuate depending on market behavior, meaning your monthly payments can increase or decrease without notice and you could end up paying a total loan amount that's higher over the life of the loan. Conversely, a lower interest rate could drive down both your monthly and total costs. So, if your income is stable and you're willing to take a chance for the possibility of lower interest, then variable APR might be a good fit.
If you're looking for more stability and consistent payments, a fixed rate is the way to go. Once the rate is set, it's locked in so your monthly amount is flat over time.
Does the lender charge a penalty for early repayment?
Most lenders will not charge if you want to pay more than your monthly amount or repay early. However, they may charge an origination fee for processing your application. Generally, it's one to six percent of the total loan amount.
Do you need a loan deferment in the future?
Whether you're returning to school or have other life plans that require a deferment, make sure your new lender offers this benefit.
What's my credit score?
During the application process, lenders will look at a number of qualifications, including debt-to-income ratio and credit score. Most will require a minimum FICO score of 650, and the higher your score, the better your loan terms will be, including interest rates. If you have a low FICO, consider adding a cosigner with better credit.
I refinanced once. Can I do it again?
If you refinanced a federal loan, you cannot refinance it again since it's no longer through the government. However, you can refinance a private loan, even if it was opened to pay off a federal loan. You'll get the highest value, meaning best rates, the first or second time you refinance. If you can't significantly lower your rate, hold off on refinancing since there is no upside.
If I refinance, can I still deduct the loan interest on my taxes?
You can deduct up to $2,500 on your annual taxes, even if you don't itemize. Regardless of who carries your loan, there are still considerations that may impact this, such as total income, whether the loan comes from a qualified lender (as opposed to a loan from a family member), etc. Check out the IRS website to get a clear breakdown of what you can deduct for loan interest.
Lenders will look at your credit history as part of the application process, so if it's less than glowing, consider working with a credit repair company.
Carry on the conversation on our social media platforms. Like and follow us on Facebook and leave us a tweet on Twitter.
Learn how it works