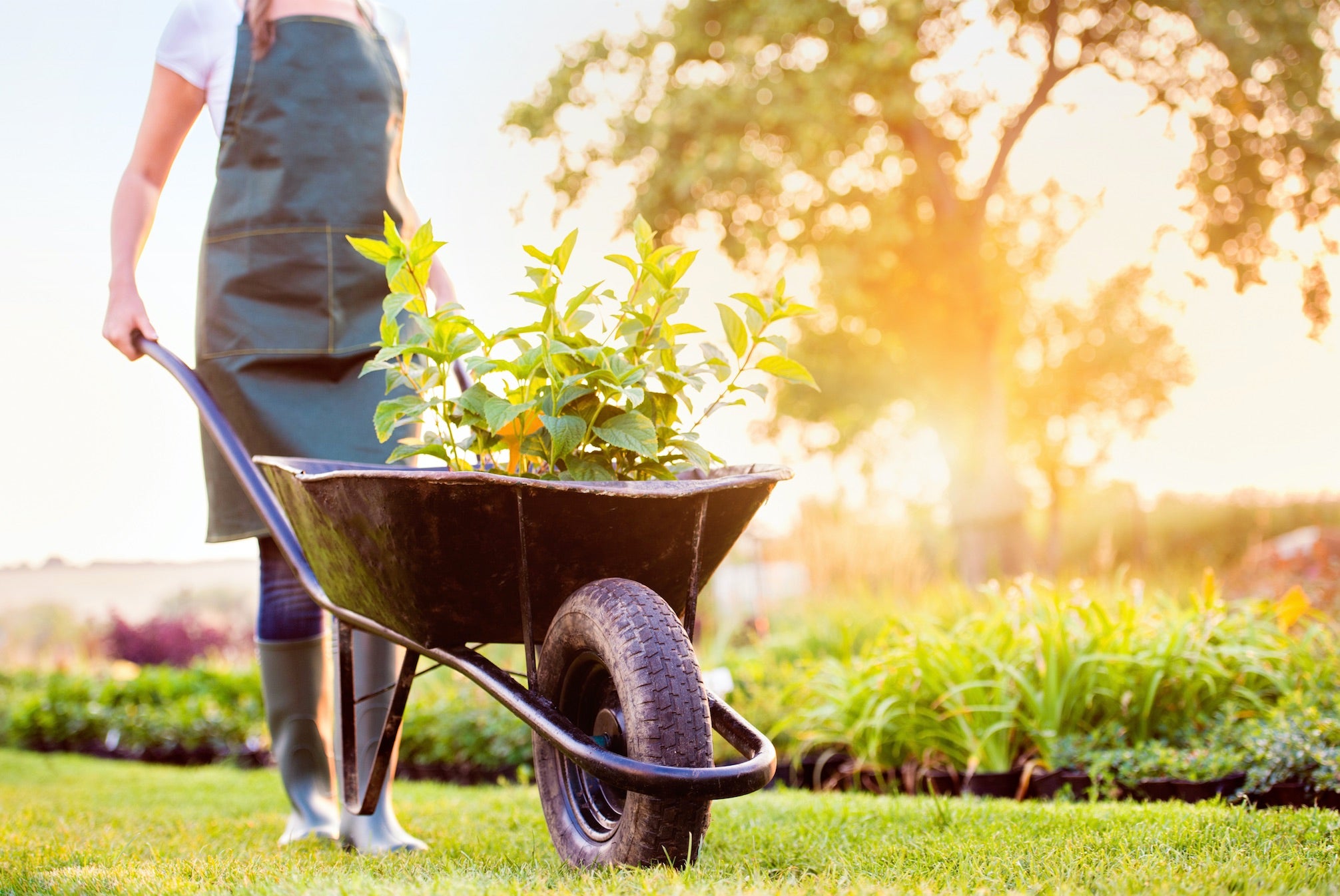 Summer is here, and for homeowners anxious to get outside and enjoy the weather, a backyard remodel is on the to-do list. In fact, 59% of homeowners plan to spend money on home improvement projects in 2017, according to a survey by LightStream, the national online lending division of SunTrust Banks, Inc. The survey revealed that 42% will spend more than $5,000, and 41% will focus primarily on outdoor projects. It's not easy to finance landscaping, fencing, a new deck or even a swimming pool, and you should never sacrifice emergency savings to get the job done. Consider the following options as you budget for outdoor improvements. They can help you create a fun summer space without risking your financial stability.
Credit
Financing a backyard remodel is possible with credit depending on your card limit, but it's only wise under certain circumstances. "This year's survey shows that many homeowners plan to pay for renovations with credit cards," Todd Nelson, LightStream business development officer said in a press release. "Though credit cards typically advertise rewards, they may in fact have high interest rates or convert to higher rates after an introductory period of time. For large-ticket home improvement purchases, credit cards may not be practical."
When it comes to renovations, use credit cards strategically by paying your balance in full at the end of the month. This allows you to secure card member benefits without paying interest on the principal amount.
A Short-Term Personal Loan
If you plan to sell your home in the future, a short-term personal loan could help you make income-savvy improvements according to Sacha Ferrandi, founder and principal of Source Capital Funding, Inc. "I have financed many homes to be 'flipped' or improved, and have accrued a keen eye for what projects are sure to increase equity," Ferrandi said. "Additionally, hard money loans are often allotted for a very short amount of time, such as six, nine, and 12 months, so it's a good option to utilize for a larger project that will have a quick turnaround time."
Contractor Financing
Some projects may yield flexible payment options according to Gene Caballero, co-founder of GreenPal, a lawn care screening and scheduling service. "Many contractors will offer in-house financing options, or payment plans as a means to earn new business," Caballero said. "Several companies offer payment plans for any exterior landscape home improvement projects over $5,000 spread over six months, interest free." Interview local service providers to learn more about their payment policies.
Whole Life Insurance
Whole life insurance is a safety net for many families, and according to Scott Tucker, CEO of Be Financially Fit, LLC, it can also serve as a viable source of cash. Tucker's firm focuses solely on helping military members prepare for the transition back into civilian life, and he recommends this option to clients in lieu bank loans. "Sure, you need to take a loan from the policy, but depending on the policy it may be a very low cost or even zero cost loan," Tucker said. "If you are paying interest, you could be paying yourself back the interest instead of the bank. And some companies will loan from their cash reserves and allow your equity to stay invested and keep growing."
Interest rates vary for this type of loan, and it's a good idea to review your options with a financial planner to understand the long-term cost of borrowing against your life insurance policy.
Refinance Your Mortgage
If you aren't interested in a short-term personal loan, refinancing your mortgage with a home renovation loan could be an option. In addition to securing a lower interest rate and monthly payments, a rehab mortgage is categorized as "single close," loan, allowing you to roll the cost of renovations into your mortgage at closing time. Options include:
FHA 203(k) Limited: Backed by the U.S. Department of Housing and Urban Development, the FHA 203(k) Limited program may be used for simple and cosmetic rehab and home improvements that do not require plans (e.g., blueprints), architects or engineers. Homeowners may refinance their homes with a renovation budget of $5,000 to $35,000 attached to the mortgage at closing. Eligible outdoor improvements include new siding, roofing, gutters, weatherization, exterior paint, windows, repairing/replacing/adding exterior decks, porches or patios. Unfortunately, this loan isn't meant for every item on your wish list according to Casey Fleming, author of The Loan Guide: How to Get the Best Possible Mortgage. He explains that although the Limited loan is helpful for outdoor improvements, it cannot be used for luxury items like pools, spas, and landscaping projects. View the full list of rules and requirements here.
Fannie Mae Homestyle Renovation Loan: If you're interested in a major yard overhaul, the Fannie Mae Homestyle might be the best choice. Like the FHA Limited loan, the Homestyle loan requires refinancing for existing homeowners, but it allows you to borrow money based on the estimated value of your home after all work has been completed. The Homestyle loan requires at least 5% existing equity to qualify, but the sky's the limit in terms of additions, including things like a luxurious deck space, swimming pool, covered patio, etc. View more details here.
Home Equity
Investing your home's equity into backyard improvements could increase your property value. However, according to Fleming, it's important to understand the difference between a home equity line of credit and a home equity loan. Although both are valid options, "the least expensive by far is a home equity line of credit," Fleming said, though drawbacks include "variable interest rate, and you must have the equity, income and credit to qualify." If you don't qualify for a line of credit, Fleming explains that a home equity loan is still a possibility. "It's also inexpensive to put in place, but has a fixed interest rate which higher than an equity line, but the fixed rate appeals to some people." Talk to your financial advisor and weigh your options carefully. You might even consider credit repair to open doors to additional financing opportunities.
If you want to make sure your credit is ready for your next backyard project, learn more about credit repair here.
You can also carry on the conversation on our social media platforms. Like and follow us on Facebook and leave us a tweet on Twitter.
Learn how it works