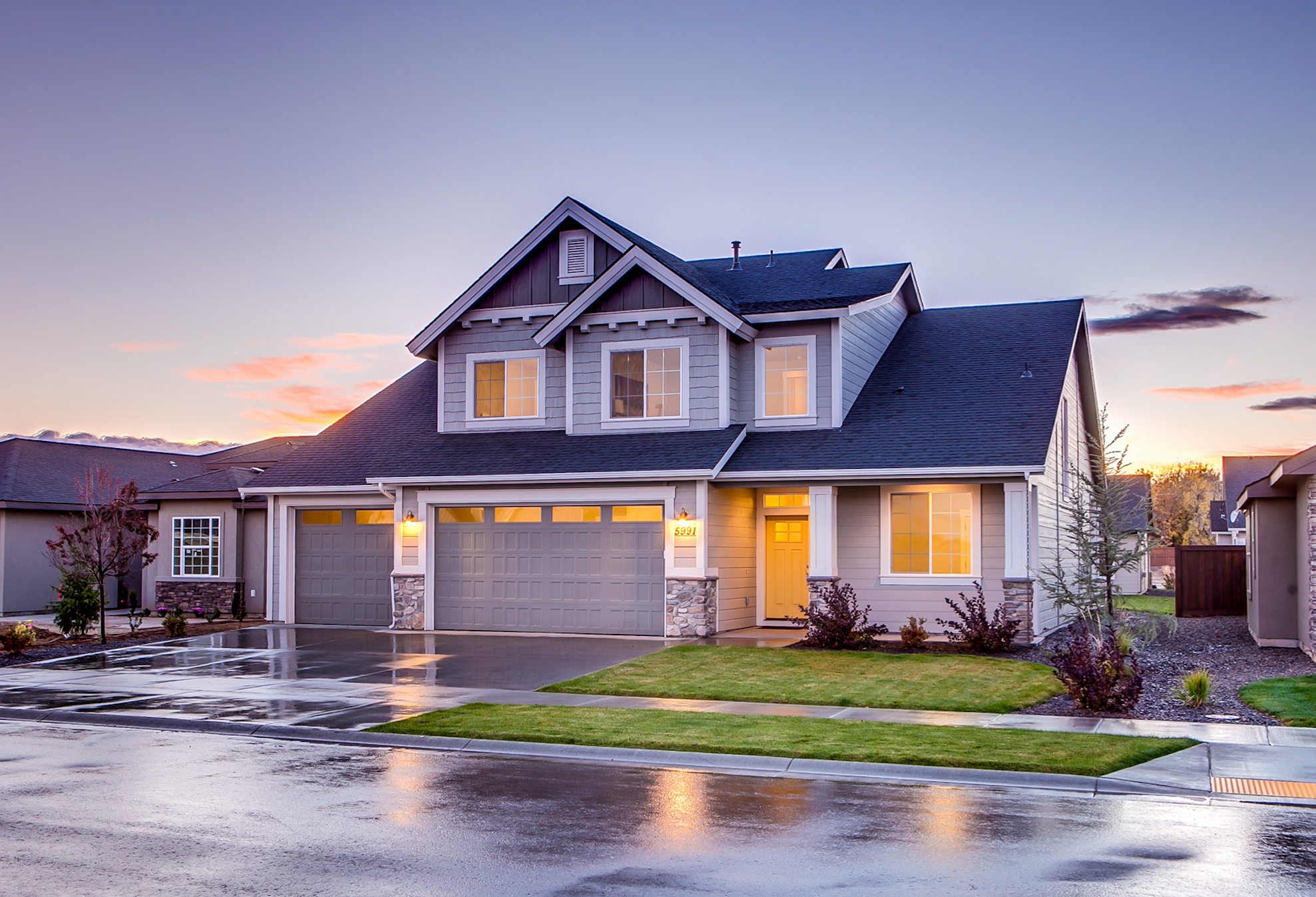 Buying a house is exciting, and arguably, the most important financial decision of your life. Whether you're a first-timer or a seasoned homeowner looking to upgrade, approaching the buying process requires thought that extends beyond the perfect kitchen and expansive backyard. Carrying a mortgage can dramatically impact your credit, savings, and long-term stability. Don't forget to include these bullet points in the process.
Strategize In Advance
For the average person, homeownership is the primary purchase of their lifetime, and it's worthwhile to assume a lengthy planning process according Casey Fleming, mortgage advisor and author of The Loan Guide: How to Get the Best Possible Mortgage.
"Ideally, a borrower would meet with a mortgage advisor at least six months prior to shopping," Fleming said. "That way, we can get a baseline snapshot of any potential issues."
It's vital to spot financial roadblocks that could impact your ability to secure a mortgage with the best interest rate. Important points include:
Credit: Your credit score is a deciding factor in nearly every financial decision you make. A long planning period gives you time to review your credit and address issues that could hinder your ability to get the best interest rate, including errors, outdated information, and even collection accounts.
Debt-to-Income Ratio: Your DTI ratio determines how much house you can afford according to federal regulations. The lower the ratio, the better your chances of finding a mortgage that fits your budget.
"Debt-to-income ratio issues can be cleaned up with a raise, by paying debt down, shifting debt to cards with lower monthly payment ratios, by refinancing a car, etc.," Fleming said.
Assets: Your mortgage lender will likely require proof of your liquid assets to ensure your ability to make a down payment. Fleming suggests temporarily redirecting retirement savings into a liquid account and tightening your budget to make the most of your income.
Choose Recommended Professionals
"A referral is worth its weight in gold," said D. Patrick Gobin, an associate broker with New York Living Solutions. Relying on recommendations from friends and family can help you choose a home buying dream team, from your realtor and lender to a qualified building contractor.
Compile Your Documents
Come prepared as you shop for a mortgage by compiling a list of important financial documents. Gobin recommends bringing two years' worth of income tax returns, two months' worth of pay stubs, three months' worth of bank statements, a completed financial disclosure, and proof of funds for your down payment.
Consider Your Must-Haves
Shopping for a home is overwhelming at times, and it's easy to be tempted by upgraded finishes and large floor plans. In fact, a 2015 American Community Survey revealed that more than one in four homeowners spent and excess of 30% of their gross income on housing, and one in ten paid more than 50%. Lender rules are more stringent in the wake of the U.S. housing crisis, but you shouldn't rely on regulations to protect you from budgeting issues. Stick to your plan by following the 28/36 Rule, capping the total amount spent on your mortgage, homeowner's insurance, and property taxes at 28% of your gross monthly income. Cap your remaining debts that include credit card balances, auto loans, medical debts, student loans, etc. at 8%, bringing your total debt to 36%.
Solidify your commitment by creating a list of property must-haves to take with you during open house showings. Focusing on financial and physical priorities will help you avoid a house-poor lifestyle.
Estimate Hidden Costs
Investing in a fixer upper is a smart move with the right skills, but it may come with a few financial surprises.
Property Taxes: Budgeting and tracking costs on home remodel projects is essential, but many homeowners forget the tax implications of improving their properties.
"People end up way over budget, and they don't keep track of costs that can help them adjust the tax basis of their home at tax time," said John Bodrozic, co-founder of HomeZada, a personal finance and home management service.
Talk to your realtor about the average tax rate for similar homes in your neighborhood to gauge the impact on your budget.
Energy Efficiency: Older and neglected homes may seem like a bargain until a long-forgotten utility stops working.
"Not performing small tasks around the home increases energy costs, and causes expensive fix or repair costs because equipment and home building materials are not properly maintained," Bodrozic said. "The size of the house and property as well as the age of the home also has a big impact over the amount of money to budget for annual maintenance and repair costs."
If you're interested in an older home, consider asking the sellers to perform an energy audit to identify efficiency issues and estimate repair costs. Your realtor may suggest lowering your offer or requiring fixes before the final sale.
Consider Your Long-Term Investment 
While you may be focused on a particular property, don't forget to look further to determine its worth.
"Buying a house is an investment," said Evan Harris, co-founder and CEO of SD Equity Partners. "While many first-time home buyers are focused on turning a house into a home, it's important to also take return on investment (ROI) into consideration."
Harris recommends thinking about a few key factors:
Surrounding Homes: "Whether you like it or not, the rest of the houses on the street affect your house's resale value," Harris said. "If the house across the street has a front yard that is so overgrown it looks like a jungle, it might be time to find another property."
Schools: Even if you never plan to have children, it's important to consider the quality of schools in your district. They could have an effect on your ability to sell in the future.
Convenience: Finding a home in a desirable neighborhood can help secure the long-term value of your home.
"Most buyers are looking for a house that is within a reasonable distance from a grocery store, bank, pharmacy, etc.," Harris said. "What's considered a reasonable distance? It's up for debate, but as long as you feel comfortable with the distance, it is likely future buyers will feel the same way."
Be Flexible
The sum of a comfortable and desirable home is a sound investment, and finding yours may take time and flexibility.
"Keep in mind the perfect home doesn't exist unless you build it yourself," Gobin said. "Be ready to compromise."
If buying a house is in your future, make sure your credit is in order first. Learn how you can start repairing your credit here, and carry on the conversation on our social media platforms. Like and follow us on Facebook and leave us a tweet on Twitter.
Learn how it works