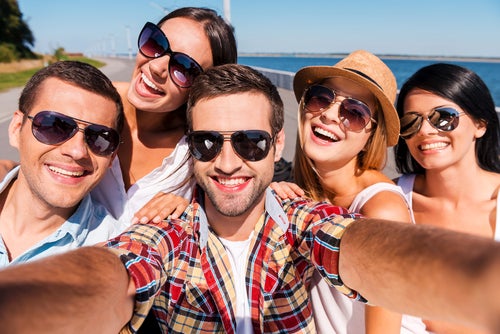 If you're aged 19-29, you are in your prime credit-building years, but research from First Data Corporation shows that 63% of adult millennials don't even have a credit card.
You have likely gone from having no credit after graduating high school to getting your first job to wondering what you should be doing with your money. It may have even occurred to you that you might need credit at some time in your early twenties when you are thinking about buying a car of your own, a condo of your own or a house of your own.
In fact, building a positive credit profile is also important when searching for a job, applying for a lease to rent an apartment and even when requesting insurance quotes and switching cell phone plans as all of these companies have the ability to check your credit profile in different ways looking for good money management behavior.
If you want to build up your credit profile and boost your credit score, you'll want to know how to use credit to your advantage in these five ways:
Understand the difference between a credit report and a credit score. These terms are not interchangeable. Your credit reports contain your personal information, current and past addresses and employers, your birthdate and social security number. They also list what types of credit accounts you have, how they are used and how they are repaid as well as any credit inquiries recorded when you apply for a credit card or any type of loan. Your credit file also includes any public records for up to seven years and bankruptcies up to 10 years. Your credit score is not contained in your credit reports and is simply a separate number assigned to you (between 300-850) by FICO and other companies based on the information about your credit accounts and usage in your credit reports. A higher score means better credit.
Learn the components of your FICO credit score. Once you know what aspects of your credit report make up your FICO score and how they are weighted, then you are in a better position to use them to boost your credit.
35% is weighted towards your payment history and whether you make your payments on time or have any debts in collections.
30% emphasizes the amounts you owe, which is compared to the amount of credit you have available. You want to keep this ratio low, so it appears that you use credit wisely and are not using it in place of income.
15% measures the length of your credit history. The longer the better, which is difficult when trying to get your first credit card or car loan. This also takes into account how often you use your accounts. Regular use and repayment shows responsible credit use.
10% accounts for the types of credit you have in use. Responsible use of a mix of credit types such as a credit card, a gas or retail card and an installment loan for a car payment shows you understand the different uses for credit.
10% accounts for how much of your credit is newly opened credit. Someone looking for more credit that is opening many accounts in a short time period might be a higher credit risk.
Only use a credit card the right way. You may have heard the advice of using your credit card for small charges you know you can afford to pay for before the due date to establish good repayment history and a positive credit utilization. This means you understand how to use credit wisely and don't fall "into debt" by carrying balances that grow.
Rely on an "emergency fund," not a credit card, for emergencies. Do you know people who say they only use their credit cards for emergencies?  I 100% disagree with this practice. If you use your credit card every time your car breaks down ($350), every time you need a home repair ($350), every time you have a medical co-payment or deductible to pay ($1,000), every time you have a fender bender deductible ($1,000), every time you need a new briefcase or suit for work or a job interview or meeting ($150), every time you need an airline ticket for a family event ($350), you'll soon be running quite a high balance on that credit card. And that balance and lack of cash will keep you adding to that balance every time. Better to rely on a cash savings account as your emergency fund (even as little as $500 to $1,000 to start) to keep you from depending on credit cards for unforeseen expenses.
Don't go unbanked. You are most likely of all the age groups not to use a bank. Seventy one percent of millennials would rather go to the dentist than listen to what banks have to say and consider their relationship with the bank about transactions rather than personal, according to the First Data research.  But using a bank or credit union can build your credit through better money management, online bill pay, automatic savings transfers and, at the credit union, a possibly easier time getting approved for a loan or a credit card and lower interest rates for loans compared to banks. Consider making the switch from the prepaid paycheck debit card, and use direct deposit to start yourself on the path to better money management and building your credit.
Learn how it works