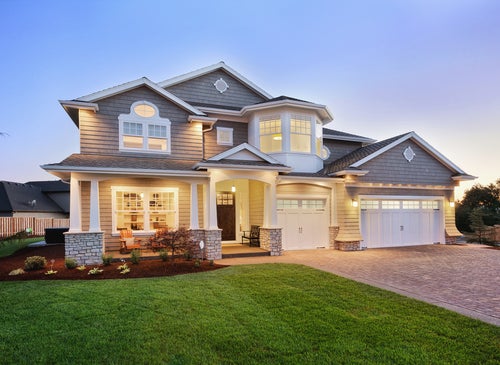 Effective credit repair encompasses a variety of actions. While many people must focus on mending past mistakes, it's equally important to avoid the same problems in today's decisions. This lesson was learned the hard way by millions of homebuyers. A recent Redfin survey revealed that one in four owners regret their decision. Commit to remorseless buying by employing the tips below. They will protect your credit by safeguarding your savings and limiting your impulses.
1. Never forgo the inspection. Real estate is still competitive in many parts of the country. Buyers in New York City, Seattle, Los Angeles and other major cities are struggling to find the perfect home. In fact, many people are willing to waive a home inspection in order to secure a quick deal. Ignoring this portion of the home-buying process could become a budget-crippling mistake. Sellers are legally required to repair problems related to safety, efficiency and other money-guzzling issues. Don't get caught up in the buying hype. Protect yourself by using the inspection process to its full advantage.
2. Be specific about your needs. A good real estate agent will help you find the perfect home, but she can't do her job without the correct information. Make a list of wants and needs before venturing into the market. Identify non-negotiable items (e.g., a big backyard, four bedrooms, etc.) and share them with your agent. This process will help you solidify your expectations and avoid regrets after closing day. Why settle for less?
3. Find the right location. A palace can seem like a prison in the wrong neighborhood. Falling for an "up-and-coming" location could carry serious ramifications, both for your safety and resale value. Ensure a sound investment by doing some research. Pinpoint a few locations and learn more about crime rates, school rankings, walkability, nightlife, etc. What you discover will help you make an informed decision.
4. Don't sign up for too much. Recent changes in mortgage regulations make it difficult to finance a home without proof of affordability. That said, it's still important to consider your purchase carefully. Housing costs should account for no more than 43 percent of your gross income. If you are nearing the cutoff, ask yourself a few questions:
It is possible to find a more affordable home in the same area?
Could future expenses affect my ability to pay my mortgage (e.g., chronic medical problems, increased childcare, etc.)?
On a scale of 1 to 10, how would I rate my job security? Is now the right time to buy?
The answers to these questions will gauge your buying power. Don't get lost in abstract math—find the best solution for your budget.
5. Forget about peer pressure. The need to buy can seem overwhelming with the pressure of society, family and even bank lenders weighing heavily on your mind:
"Interest rates are so low! You can't afford to wait!"

"You just got married; aren't you excited to buy your first home?"

Step away from the questions of others and decide what you want. You're the one paying the mortgage—do your best to eliminate the noise and avoid future regrets. 
Learn how it works