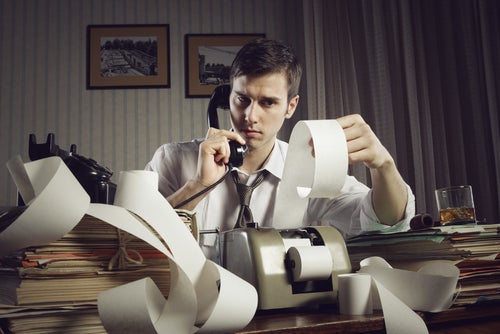 Tax Day is just around the corner. Whether you're scrambling to file or just received a full report, you may be worried about an impending bill. Don't fear the tax man this year; there are plenty of ways to manage an IRS bill without harming your budget, savings, or credit repair efforts. Consider the options below. You're sure to find a solution.
If you owe taxes for 2013:
File an extension. If you fear a large tax bill, consider filing for an extension before April 15 to give yourself additional time. The IRS allows a six-month grace period, adjusting your new filing date to October 15, 2014. Use your time to save aggressively in order to meet the tax burden that lies ahead.
BUT
Don't avoid the inevitable. While you have the option of filing an extension this year, do so at your own risk. If you owe taxes, you may incur a failure-to-pay penalty during the extension time, adding to your overall tax bill. The IRS recommends filing even if you cannot afford to pay. They can help you find other options, allowing you to minimize the bottom line.
Pay in installments. The IRS wants their money, but they don't want to place undue hardship on you or your family. Many people opt to pay their tax bill in installments. This option is available to you if:
-You have filed and paid taxes on time in previous years
-The amount owed is $50,000 or less
-You provide proof of your inability to pay in full
In general, you'll have up to three years to pay your taxes and may even choose your own installment amounts. Be aware, though: installment plans come with terms and conditions. You'll likely pay interest and fees along the way.
Ask for a delay. In certain situations, the IRS may allow you a 60-120 day grace period to pay your tax bill in full. This option allows you to avoid the penalties and interest associated with installment plans. Fill out the online form or call (800) 829-1040 to see if you qualify.
Plan for the future. A hefty tax bill can lead to anxiety or even fear. Avoid getting stuck in the future by adjusting your budget accordingly. Ask your employer to withhold the maximum amount from your paycheck each month to avoid underpaying federal and state tax. If you are self-employed, find a good accountant or financial planner to help you manage your tax burden. In general, consider earmarking at least 30 percent of your earnings. The bottom line: Don't repeat past mistakes. Plan for the future by taking control of your finances.
Learn how it works