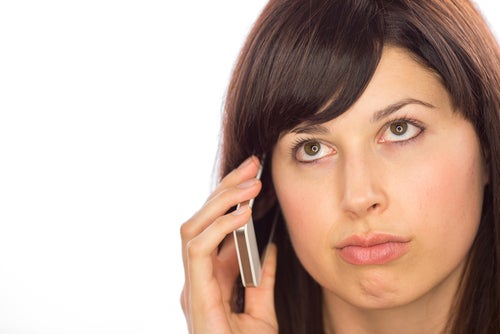 Opening your mailbox or email and seeing your credit card statement is ready to view may not faze you. You may think that having a good credit score and monitoring all your credit card purchases carefully means you don't have to look at your statements. Think again.
If you rarely check your credit card statements or credit report, you may not know if there has been unauthorized activity on your account. This can range from credit card thieves stealing your information and charging your card or a problem on your credit report. Unauthorized credit card purchases can be as small as a few dollars spent at the local grocer or as large as buying an expensive TV at an electronics store. If you have found that there has been some funny business on your statement, you may need to make a credit report dispute. By getting an illegal charge off your accounts, you will be able to improve your credit score. The process is easier than you think and by following a few of these tips, you can get it done quickly and seamlessly.
Warning all parties
Your first step in this process is to alert all the proper parties about the unauthorized activity. Some of these may include the merchant where the purchase was made, the issuer of the card that was used and the credit bureau that issued your report. During this step you want to cover all of your bases – it will benefit you to contact as many people as possible to get this all done. By doing this you will not only get the charge or problem taken care of, you will also be able to repair your credit in the process.
Dealing with a card issuer
When calling your credit card provider, calmly tell them about the situation. A cool head will help you take care of the problem effortlessly. If the unauthorized charges on your credit card have been persistent, chances are your physical card has been stolen or your card information has been hacked. If that is the case, alert your credit card issuer to the situation and ask what the best situation is for you. Many times they will recommend canceling your current card and issuing you a new one. While speaking with them, ask if they have any credit repair services. Many times this can be as simple as your issuer keeping a close eye on your credit for a period of time. Credit can be a little tricky, so take the proper precautions when trying to make sure you protect it.
If your phone calls have gone on deaf ears, it may be time to go a little old school and write them a letter. If you decide to go this route, be as specific as possible in your dispute. Include what the charge is, who you talked to earlier and when you talked with a representative. Writing to your provider about a dispute can be a great way to get in touch with them because BankRate said issuers must recognize a bill dispute within 30 days of getting a complaint. If a issuer writes you back with forms to fill out about your dispute, complete them and send them back promptly.
Store error
Credit card theft does not always happen to everyone, so there is a chance an unauthorized charge on your account is due to a merchant error. If you believe the charge is an electronic problem committed by the store you bought something at, your best bet would be to call the store. A store will be more lenient to help you in this situation if it is a smaller charge, but if it is a larger charge that the store won't budge on, you may need to get your credit card issuer involved.
Learn how it works