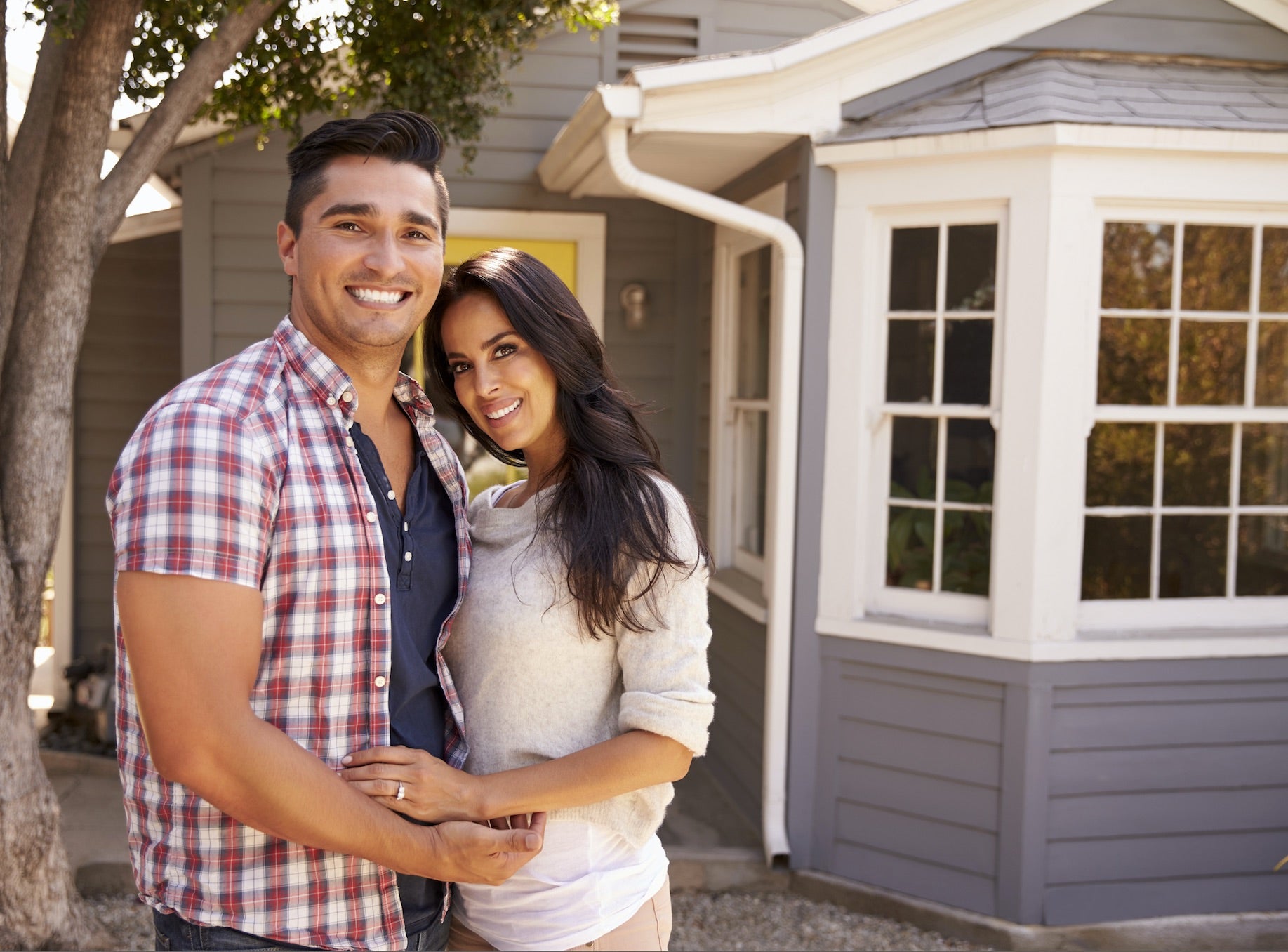 We would all like to think that homeownership is still a realistic part of the American Dream, the biggest purchase most consumers will make in their lives.
And with housing prices continuing to skyrocket in many regions of the United States, getting into the market and being able to enjoy some of the equity offered by appreciation of real estate values is certainly a solid investment.
But home loans are not as easy to obtain as they were a decade ago. Still, if you're tired of seeing so much money disappear each month as a renter, it's still possible to buy a house with bad credit, and get in on the benefits of home ownership.
Here are a few ideas on how to maximize on the resources you have and address some of the new financial avenues available to those with less-than-stellar credit, besides a trip to the local bank.
Consider Alternative Lenders
Faced with fines and massive losses during last decade's mortgage market meltdown, traditional banks learned their lesson have become much more stringent in their rules and processes for loan approvals. They've also significantly backed away from the business, especially when it comes to first-time mortgage applicants or those with credit challenges.
In their place, almost 50 percent of home loans in the U.S. are serviced by what are considered "alternative lenders" – credit unions and even e-commerce companies who may be better-equipped to work with those with credit issues than the big banks.
Non-bank lenders, frequently smaller operations which may only serve your local community, have begun to provide the opportunities for first-time homeowners that banks used to provide.
Do some research and you'll find smaller lenders who are more interested in helping with FHA loans or working with you, despite your lower credit score – there are still a variety of federal programs available to help individuals in your situation, though banks are now more reluctant to address that category of consumers. A small, local company can often be the key to a mortgage deal, especially if you can meet and work with them in person.
You may also have a better chance when working with an online mortgage originator such as Quicken Loans, which is now one of the most significant providers of home loans in the United States. Their web-based technology also makes the process simpler to navigate, with results generated in under 10 minutes – providing a little more immediacy and clarity to those who've submitted applications but are fully aware of their credit limitations.
Other online lenders, including Lenda and Loan Depot, are also starting to provide mortgage-origination help across the entire country, and may again be more sympathetic to applicants with below-average credit. And credit unions are also playing a bigger role in offering mortgages, so consider their options, if you're already a member, or if you have a number of credit unions in your community.
Check Out the Mortgage Marketplace
Partly the result of the troubles stemming from the 2008 financial crisis and the subprime lending disaster – but also a reflection of the changing role of technology – the internet is now filled with dozens of businesses that provide a marketplace for various housing lenders.
Companies such as Zillow, LendingTree or eLoan serve as the access point between you and a range of mortgage providers. Go through their application process and they'll be able to provide you with a range of lenders who may be able to work with credit-challenged individuals, with competitive rates and a variety of programs you might not find by simply searching online yourself.
Some even offer advisors who will work directly with you to better understand the roots of your credit issues and your current financial assets, and can often be more helpful than a flat-out refusal from more mainstream lenders or banks.
Even if you've been turned down before or faced exorbitant interest rates with other lenders as a result of your credit, the field of competitors you'll find on one of these marketplace's sites may provide a more hopeful option.
Leasing, Loans, and Gifts
Some housing communities or even individual landlords may be open to the concept of lease-to-own, which allows you to convert some of the equity from your past monthly payments into a genuine mortgage. If they're directly familiar with your history and reliability as a tenant, they may also be more willing to assist you in the home loan process.
New rules requiring larger down payments for home purchases have made it more difficult for first-time homeowners to even get into the game, so now may be the time to have a conversation with family members who might be able to loan (or even gift) the money required to get your foot in the door.
Alternatively, you could consider your employer-sponsored retirement account as a potential source of funding for a mortgage, which might help boost your status with a lender. The Roth IRA has a specific rule which allows up to $10,000 to be withdrawn to help purchase a home, and the money will certainly help make your case that you're serious about your plans for a home purchase – and your aspirations to improve your credit.
Make the Best of What You Have
Ultimately, your credit history is still going to play a huge role in the kind of housing loan you'll receive, and if you're impacted by past credit problems, sometimes it helps to be honest. A personal letter to a local lender may help explain some of the issues related to your low credit score – you lost a job and weren't able to make payments on time, or financial problems developed as a result of an illness or a death in the family. Those details may provide a sympathetic lender with a better understanding of your situation, and your on-going stability.
If you'd also like some professional assistance to rebuild your credit score, we can help.
You can carry on the conversation on our social media platforms. Like and follow us on Facebook and leave us a tweet on Twitter.
Learn how it works