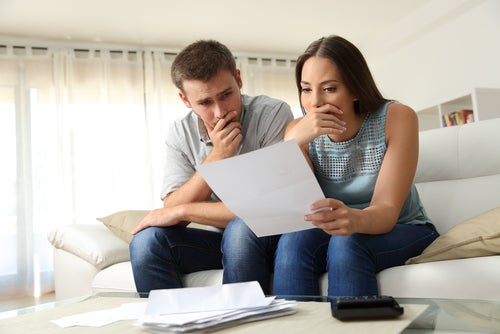 If you're having trouble making your mortgage payments, you are probably familiar with how terrifying it can be to consider the possibility of foreclosure. Not only does foreclosure result in the loss of your home, but it can also do significant damage to your credit.
But you have options to reduce your chance of foreclosure and stay in your home, or at least reduce the damage.
Seek Counseling
When you're having financial problems, trying to find the funds to make your mortgage payments is overwhelming enough. Trying to navigate the maze of foreclosure options and find the right way forward is another colossal challenge.
Luckily, you don't have to go through it alone. The U.S. Department of Housing and Urban Development (HUD) provides a list of nonprofit foreclosure avoidance counseling services that can advise you on your state's foreclosure laws, inform you of your options, help you get your paperwork together and even negotiate with your lender. These services are free.
Contact Your Lender
If you're about to be late on a payment — or just missed one — your next call should be to your lender. (You should contact a counselor first, because they can help you manage the conversation or even help to negotiate themselves.)
The truth is, banks and lenders have an interest in keeping you in your home, as foreclosures are costly for them. If you can communicate your circumstances — along with an idea of what could help you stay in your home — they may be willing to negotiate a plan to help make your payments more manageable.
Most mortgage lenders have loss mitigation departments that exist to deal directly with avoiding foreclosure — although, again, it's a good idea to speak with a counselor before you talk to the lender directly so you have a better understanding of your options and the questions you should be asking.
There are a number of ways lenders can adjust your loan, including:
Repayment Plans: Your lender may let you pay off your past due amount in portions until your account becomes current.
Forbearance: You can delay payments for a short time, after which you will have to use another option to bring the account current.
Loan Modification: The lender can alter your mortgage to extend the length of your loan or make other changes to reduce your payments.
Find Government Assistance Programs
The federal government has a number of programs that can make your mortgage more affordable, including loan modification and refinancing options.
As part of the Homeowner Affordability and Stability Plan, you could qualify for the Making Home Affordable Program, which helps homeowners reduce payments and stay in their homes. You can find access to counselors that can help you determine if you qualify through the HUD website. There are also state programs that can assist with pending foreclosures.
While researching assistance programs, make sure to watch out for scams. If a program asks for an up-front fee, it is not recommended.
Use the Resources Available to You
There are many resources available if you're wondering how you can afford to stay in your home — including counseling, lender programs and government assistance. Even if you wind up having to leave your home, using these resources may be able to help you reduce the damage to your credit so you can move forward with your life after foreclosure.
Learn how it works