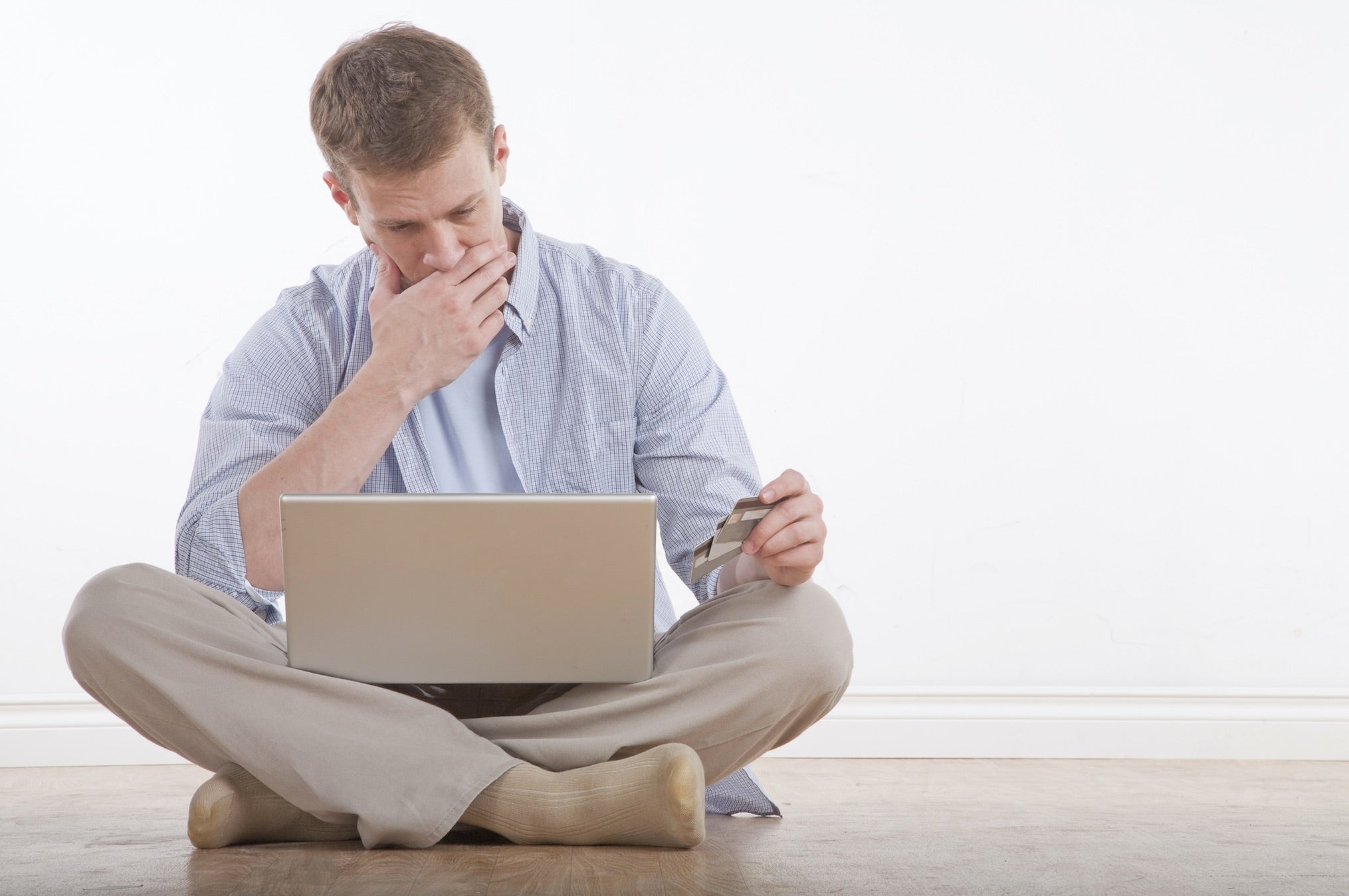 Comparing debit and credit cards is a little like comparing apples and oranges. Debit and credit cards serve unique purposes and the appeal of each is directly linked to their specific utility. That being said, many people conflate the two payment options — defaulting to whichever button is closest on the keypad when making a purchase. But, it's actually very important to recognize how debit and credit cards differ in order to make the most out of your finances.
Debit: The Good
Studies show that a new debit card is issued every five seconds, and there are no signs of this slowing down — especially with young people. Nearly 70 percent of millenials prefer debit cards. What is it about debit cards that is so appealing to young consumers? Well, a generation raised during the Great Recession are understandably weary of getting into debt, and are far more inclined to live within their means — even if that comes at the cost of a poor credit score.
Debit cards are a prevailing payment type due to their accessibility — 66 percent of debit users say their most valued feature is the ability to access funds directly from their bank account.
Other debit card features people are drawn to include:
Setting up automatic transfers to a savings account
Withdrawing money from an ATM
Spending doesn't affect credit score
The final point illustrated above actually represents what makes the debit vs. credit conversation so contentious: debits lack of credit score influence is considered both an advantage and a major disadvantage.
Debit: The Bad
Debit cards draw off of existing funds and do not require any lending, so purchases have no effect on your FICO score. If you're one of the many people that are looking to improve your credit score through incremental credit card purchases, debit cards are not for you.
Other drawbacks for debit cards include:
Less secure because credit card issuers refund fraudulent purchases much quicker.
If you spend past your account balance you can be charged an overdraft fee. The average fee is around $33.
If you fail to report fraudulent charges within a certain amount of time, you can be left liable to pay for unapproved costs.
Credit: The Good
Despite consumers' hesitancy to incur debt, credit cards remain the preeminent plastic payment option. A consumer study found that 40 percent of consumers have credit cards, which is five percent more than debit card users.
What is it about credit cards that make them so popular? For one, credit is the prefered payment option for a major demographic of the consumer population: people ages 25-44 said they prefer to use credit over debit. For this demographic, and other savvy consumers, credit cards offer many long term perks in exchange for the debt you incur.
Advantages for using a credit card include:
Points, rewards and cash-back add extra value to purchases. Depending on life's priorities, you can uncover huge discounts and bonuses through credit card rewards.
In the event of identity theft, you are not held responsible for fraudulent purchases and will only have to pay a maximum of $50 in fees, thanks to the Fair Credit Reporting Act.
Most importantly, credit cards a a good way to boost your FICO score through on-time payments. Payment history accounts for 35 percent of your credit score, so credit cards can have a significant impact on your score.
There are many reasons why credit cards still dominate as the primary payment option, but what you might not consider is how good credit habits compound and payoff over time. Responsible credit card usage essentially begets even better credit cards — as you improve your credit score, you will eventually be able to qualify for credit cards with lower interest rates and better rewards. This cycle leads consumers to a lifelong relationship with credit cards, which can either payoff in the form of a better credit score or ensnare you in debt.
Credit Card: The Bad
Consumers wary of credit cards are not just being paranoid — despite all the perks of using credit cards, there are several drawbacks. Novice borrowers, financial hardship, and even mere carelessness can all lead to overwhelming debt that can be hard to overcome. Studies show that the average household caries nearly $16,000 in debt — accumulating in over $900 billion in credit card debt across the country.
Consumers be aware of the following credit card pitfalls:
Not all credit cards are designed to benefit the consumer. Exploitive cards, that prey on the financially unsound, can sink people that had no business borrowing in the first place.
Too many options on the market can make it hard to compare cards and fully understand the benefit, or hindrance, the card might add to you finances.
For all the ways credit cards can improve your FICO score, there are equally as many ways they can damage it. Late payments, poor credit utilization, owning too many cards and other factors can all ding your credit score many points — leading to an inescapable cycle of debt and high interest rates.
No one applies for a credit card looking for credit score trouble, but sometimes life gets in the way of good intentions. The average household pays nearly $1000 in annual credit card interest alone, so while credit cards are an essential element of 21st century finances, it's safe to say many people could use a credit reboot. In order to get ahead of high interest rates, and many other negative effects of a poor credit score, consider partnering with a professional credit repair company.
CreditRepair.com is an industry-leader in disputing false or misleading credit report items. On average, members see a 40 point score improvement in the first four months of their subscription.sfd
Contact CreditRepair.com for a free personalized credit consultation and audit of all of your credit accounts, and start on the path toward better credit, lower interest rates, and loan approval.
Carry on the conversation on our social media platforms. Like and follow us on Facebook and leave us a tweet on Twitter.
Learn how it works