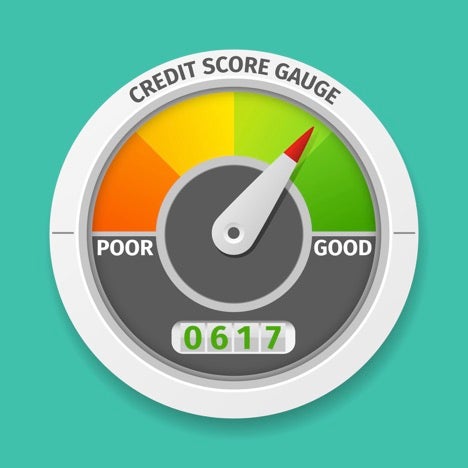 One of the most common misconceptions in consumer credit is the idea that you have a single credit score. In actuality, the average consumer can have dozens of different credit scores depending on which of your credit reports the data was from, and the model used to analyze it.
FICO Has Over Two Dozen Different Scores
If you know about credit scores, chances are good you've heard of popular credit scoring agency, FICO (Fair Isaac Corporation). What you may not have heard is that you could have more than two dozen individual FICO credit scores.
When looking at your risk as a borrower, potential creditors could be using a FICO credit score based on any of the 16 different scoring models, including older FICO models and industry-specific models. In addition, those different models may also provide separate scores for information from Equifax, Experian, or TransUnion.
While the FICO 9 scoring models (FICO Score 9, FICO Bankcard Score 9, FICO Auto Score 9) are the most recently released, the FICO 8 models ((FICO Score 8, FICO Bankcard Score 8, FICO Auto Score 8) are the most commonly used. The exception here is the mortgage industry, which tends to use the older FICO Score 2, 4, or 5 credit scores.
The standard FICO Scores range from 300 to 850, while the industry-specific scores run from 250 to 900. In all models, you want to have the highest score possible, as higher credit scores show lower-risk applicants. The best way to determine all of your FICO credit scores is to purchase a report from myFICO.com.
VantageScore Offers a Single, Consistent Score
The second most popular (but still quite a ways behind FICO) scoring agency is VantageScore, which was created jointly by the three major credit bureaus (Equifax, Experian, and TransUnion). Their goal was to develop a scoring model that would produce a single, consistent score across bureaus.
Unlike the FICO models, VantageScore has a single current model and score, the VantageScore 3.0, which was released in 2013. The VantageScore 3.0  is similar to the FICO Scores in that it ranges from 300 to 850. In contrast, older VantageScore models (rarely used by lenders) are based on a 501 to 990 range.
In the fall of 2017, VantageScore will release its newest scoring model, the VantageScore 4.0, which will reflect changes in the way the credit bureaus deal with certain types of negative accounts. The new model will operate on the same 300 to 850 scale as the current model.
"Educational" Scores & Internal Models
Though FICO and VantageScore may be the most common credit score sources, they are hardly the only ones who generate credit scores. For example, a large number of vendors will offer free "educational" credit scores, which may or may not be based on FICO or VantageScore models.
These scores, sometimes referred to as "FAKO" scores, are used to give consumers an idea of their general creditworthiness. "Educational" credit scores are not used by creditors to make lending decisions, and should only be used as a guide for maintaining good credit.
In addition to everything else, a large number of major lenders, including credit card issuers and loan providers, will use internal credit scoring models when determining risk. These models not only utilize consumer credit data from your credit report but may also incorporate alternative or proprietary data.
It All Comes Down to Your Credit Report
No matter the model used to calculate them, most of your credit scores will have a few things in common. In particular, nearly every credit score that may potentially be used by a creditor will be heavily based on information found in your three consumer credit reports.
Given the importance of a good credit history, everyone should regularly check their credit reports for errors and negative accounts that may be impacting their scores. This can be done once a year for free through AnnualCreditReport.com. Be sure to get reports from all three of the major bureaus to get a complete picture of your credit.
In the event you find problems on your credit reports, you should address them right away. Even something small, such as a misspelled name or incorrect date, can have big impacts on your overall score. Lower scores mean higher interest rates, which can turn little problems into big costs.
If you're not sure how to go about fixing your credit report, or would simply feel more comfortable letting a professional handle the process, consider hiring a credit repair company. Some of the best credit repair companies offer free consultations, so you can get an idea of what to expect from the process before entering any agreements.
Learn how you can start repairing your credit here, and carry on the conversation on our social media platforms. Like and follow us on Facebook and leave us a tweet on Twitter.
Learn how it works