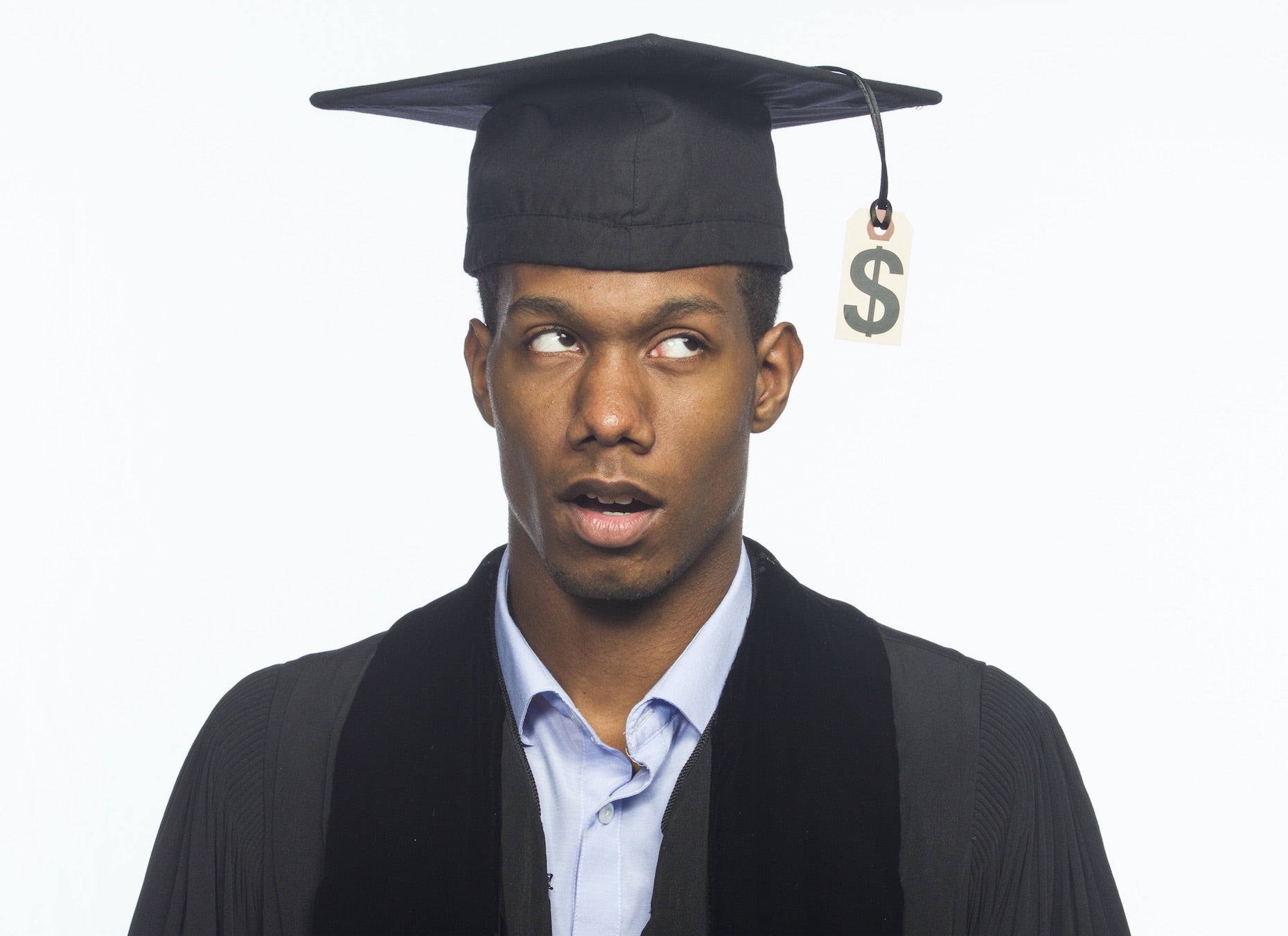 While post-secondary education in America is a well-established rite of passage, a way of establishing skills and connections that we see as critical to personal success, going to college comes with a price tag.
Unless you're lucky enough to have family financial backing or have landed a full-ride scholarship, most U.S. college students end up taking on considerable debt to pursue their educational dreams.
As of 2016, the average American college graduate owed a whopping $37,172 in student loans – and this year's stats suggest there are as many as 44 million American adults with balances on their student loans, totaling an almost unbelievable $1.4 trillion dollars – more than the gross domestic product of many western nations.
The financial burden represented by student loans can create a significant impact for most graduates' budgets and their credit, even those going into careers with higher-than-normal salaries. For many of us, making those monthly payments is a challenge – even more so for those who've racked up an educational bill in the six-digit range.
Do Your Loans Mean a Bigger Paycheck?
And for the increasing number of students who are finding that even a bachelor's or associate degree might not immediately land them better-paying work, many students (and parents) are beginning to wonder if student loans are really worth it in the end.
It's still true that a college education is a critical factor in being able to have a better career. Economists estimated that the difference in family income between college-educated workers and high school graduates was an average of $30,000 per year.
At the same time, new graduates are finding that gap is shrinking, as tuition costs, costs of living and lower increases in wages since the 2008 financial meltdown have made higher pay for graduates less of a sure thing.
That debt vs. a potentially brighter future conundrum has certainly made more than a few would-be students consider other options than racking up the student loans. More and more students are working part-time (or even full-time) to keep their educational costs in check, and scholarships, work-study or other tuition-assistance programs are gaining popularity.
Lingering Debt, Even with Forgiveness Programs
Meanwhile, folks who've decided to try to improve their credit as they cope with both credit card and student loan debts also quickly discover that student loan debt doesn't easily go away, nor can it be wrapped up in any debt consolidation efforts.
And many graduates who also hoped to have their student loans forgiven as a condition of their employment in certain fields, including health care and the public sector, have been unhappy to discover that loan forgiveness programs aren't always as comprehensive as promised.
The Public Service Loan Forgiveness program has changed its regulations and has left many who thought they could significantly reduce their debt load confronting a long, long road out of student loan debt.
If you've decided it's time to address your student loans as part of an overall strategy of credit repair, we can help. You can also carry on the conversation on our social media platforms. Like and follow us on Facebook and leave us a tweet on Twitter.
Learn how it works