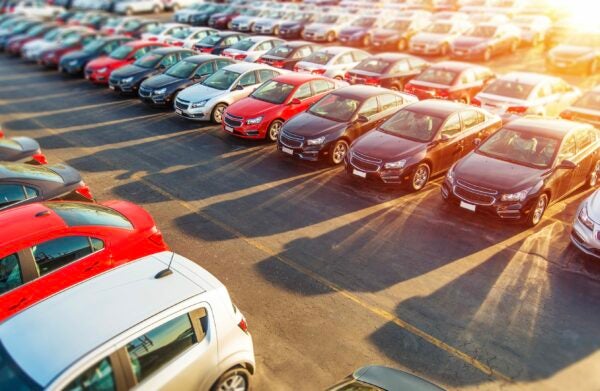 According to findings published in CityLab, owning a vehicle is one of the most powerful economic advantages a person can have. The findings show a correlation between car ownership and increased income, with those who own a car making more than three times as much as those without. In some areas of the country, such as Los Angeles, the average income of households with vehicles is as much as 10 times higher than households without. That said, while car ownership is certainly necessary for getting to and from work, grocery stores, doctors' offices and daycare, is it really an indicator of financial success? Recent reports, which reveal that auto loan delinquency rates are worse today than they were at the peak of the recession, suggest not. In fact, findings indicate that car ownership may be the reason for so many households' financial duress.
Too Many Americans Own Cars They Cannot Afford
In the fourth quarter of 2018, the percentage of auto-delinquencies—loans that are more than 90 days past due—soared to 4.47 percent of total loan balances. This rate is the highest it's been since the first quarter of 2012 and just 0.6 percent lower than the peak of the Great Recession in Q1 2011.
The number of Americans who are seriously delinquent on their auto loans are at an all-time high as well, soaring to well over 7 million. That's 1 million more borrowers who are three months or more past-due than at the end of 2010, which is the peak of overall delinquency rates.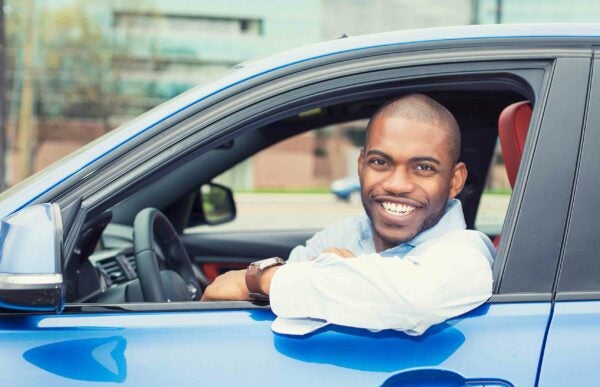 What's even more shocking are the numbers. Since the second quarter of 2008, the number of auto loans issued has only increased by 28 percent, from 88 million to just 113.4 million. However, the outstanding debt has nearly doubled in the past decade and now stands at a whopping $1.27 trillion. What these numbers suggest, says the New York Fed, is that not everyone has benefited from the strong labor market.
Subprime Auto Loan Delinquencies Lead the Pack
Though subprime borrowers hold just 22 percent of the total auto loan debt today—down from the nearly 31 percent in 2008—many financial analysts attribute the outstanding past-due balance to this group of individuals. According to the Federal Reserve Bank of Kansas City, though the delinquency rates are on the rise and have been since 2015, the rise appears to be largely driven by subprime borrowers.
Delinquency rates among those with credit scores of less than 620 rose from 12.4 percent in 2015 to over 16 percent in the second quarter of 2018. This rate is right on par with the subprime delinquency rate at the end of the first quarter of 2010.
The delinquency rates of prime borrowers—who happen to account for the majority of outstanding auto debt—remain unchanged from the recession and hover right around 0.3 to 0.4 percent. While some experts believe these numbers show that subprime borrowers have a higher risk profile than prime borrowers, others believe longer loan terms and sky-high interest rates are responsible for the vast number of default loans.
High Interest Rates and Long Loan Terms Make Vehicles Unaffordable
Many are quick to point the finger at subprime borrowers for high delinquency rates across any industry, claiming they are irresponsible with money. However, several reports suggest that maybe lenders are the irresponsible parties.
The vast majority of auto financing options geared toward Americans with low income and poor credit scores are fundamentally predatory. For instance, the average car loan for a prime borrower is 4.16 percent for a new car and 5.68 percent for a used car. For a nonprime borrower, that interest rate is slightly higher at 7.05 percent for a new car and 10.44 percent for a used car. These interest rates are assuming a borrower agrees to a loan term of 60 months.
---
---
For a subprime borrower, the interest rate on a new car is as high as 11.35 percent. That rate skyrockets to 16.92 percent for a used vehicle. Deep-subprime borrowers can expect to pay between 14.07 and 19.81 percent respectively for a new or used car loan.
To give you an idea of just how much in interest one would pay as a subprime or deep-subprime borrower, take a $14,000 used vehicle with a 60-month loan term for example. At 16.92 percent interest, the monthly payment would be $347.43. At the end of the 60-month term, the grand total would be $20,840.15, which means one would have paid $6,840.15 in interest alone.
For a deep-subprime borrower, the monthly payment would be $369.44. The total cost of the vehicle at the end of the loan term would be $22,165.97, which means the borrower would have paid $8,165.97 in interest, or more than half the value of the new used car.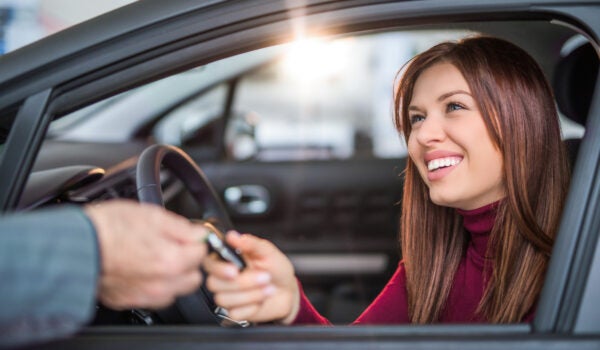 The worst part is that the average loan term is no longer 60 months. In 2010, when interest rates on auto loans were more or less the same as they are today, the average loan term was 61 months, with the longest average being 67 months. Today, the typical loan length is 68 months, with more and more borrowers opting for terms of up to 72 to 84 months. Longer loan terms invariably translate to higher interest rates.
What to Do If You Made a Bad Credit Decision
Did you get locked into a subprime or deep-subprime loan you cannot afford? If so, you're not alone, and you are not as stuck as you think you are. A credit repair company can help you fix your credit so that you can refinance for a lower interest rate and save some money. Contact CreditRepair.com today for a free credit evaluation.
Carry on the conversation on our social media platforms. Like and follow us on
Facebook
and leave us a tweet on
Twitter
.
Sources:
https://www.citylab.com/transportation/2019/02/car-ownership-climate-change-driving-poverty-economic/582091/
https://wolfstreet.com/2019/02/12/subprime-arrives-auto-loan-delinquencies-spike-to-great-recession-levels/
https://www.kansascityfed.org/en/publications/research/mb/articles/2018/auto-loan-delinquency-rates-rising
https://www.carsdirect.com/auto-loans/what-is-the-average-interest-rate-for-a-car-loan-with-bad-credit
https://www.cnbc.com/2019/02/01/auto-loan-rates-are-some-of-the-highest-in-a-decade-how-to-save.html
https://www.edmunds.com/about/press/average-car-loan-interest-rate-drops-to-record-low-edmundscom-reports.html
https://www.valuepenguin.com/auto-loans/average-auto-loan-interest-rates
Learn how it works