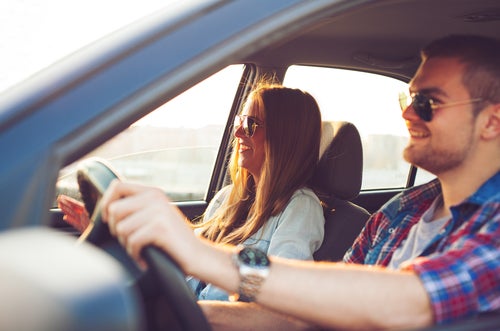 Okay, so you've been working on credit repair and restoration, and now you think you're in a good financial spot to buy your first car. It might seem intimidating from the outset, but nearly 6.5 million new cars were sold last year, so if all of those people can buy one, so can you. It's mostly a matter of being realistic about your financial situation, and positioning yourself to be eligible for a loan.
If you've never bought a car before, here are four steps you'll want to take in order to do so.
Know Your Budget

Before you even begin to think about what kind of car you want, it's a good idea to take a look at your budget and determine what you can afford. You should take all monthly expenses into account, then take a portion of what's left over from your income to put towards your car purchase.

Here's a recommended strategy: about a year before you plan to buy your car, take the average monthly payment you think you can afford, and have it put directly from your paycheck into a savings account. After a few months, you won't miss that money, and you'll end up building a sizeable down payment for your vehicle. When you actually buy your vehicle and begin making payments, you won't have to adjust to the change in your disposable income.

All this being said, it's important to leave yourself some padding in your budget. If you have about $500 left over after your bills are paid, you don't want to make a monthly car payment of that size. Don't forget about car insurance and an emergency fund. Breathing room is vital when it comes to budget.

Do Your Research

This is the fun part of buying a car. Think about what your needs are and what kind of car can fulfill them. If you live in a snowy climate, you'd want something with 4WD or AWD (four wheel drive or all wheel drive, respectively). If you live somewhere that's warm, and you don't have much to haul around (kids, gear, equipment for your job, etc.) then a smaller, less-expensive car may be a good fit for you. The most important thing is to be realistic. Remember, you won't be driving this car forever. It doesn't have to be the nicest or flashiest car. Just make sure it's safe and runs well.

If you aren't sure which car you want, you're always free to test drive vehicles at dealerships to help you narrow it down to a specific make and/or model.

Apply for a Loan

When you're ready to apply for a loan, start with your own bank. They already have a lot of information about you (including how much money you actually have), which will help cut down on paperwork. Some banks have rules about the types of cars they will give loans for (for example, some banks will not fund a loan on a vehicle more than five years old), so it's also a good idea to know what car you'd like before you apply. Even if your credit isn't the best, there are loans for people with poor credit.

Many money experts recommend against getting financing through the vehicle dealership. That's because they simply don't have the best rates out there, so it's a good idea to do the legwork and find the loan on your own. If you don't have much credit history, you may very well need a cosigner or a large down payment, so come prepared.

Consult Your Mechanic

Now you have a new car! Just one more thing: if you choose to buy a used car, make sure you have a trusted mechanic take a peek under the hood before you sign the final paperwork. Many dealerships are understanding of this. If you meet resistance from a salesperson on this item, that's a major red flag. If there's nothing wrong with the car, then there's no reason for them to keep you from looking under the hood.
Buying a car isn't so hard when you've done your research and come financially prepared. The most important thing to remember is to be realistic and stay within your budget so you don't end up in a sticky situation where your credit could be negatively affected. To learn more about getting your credit up to speed to buy a car, visit www.creditrepair.com.
Carry on the conversation on our social media platforms. Like and follow us on Facebook and leave us a tweet on Twitter.
Learn how it works