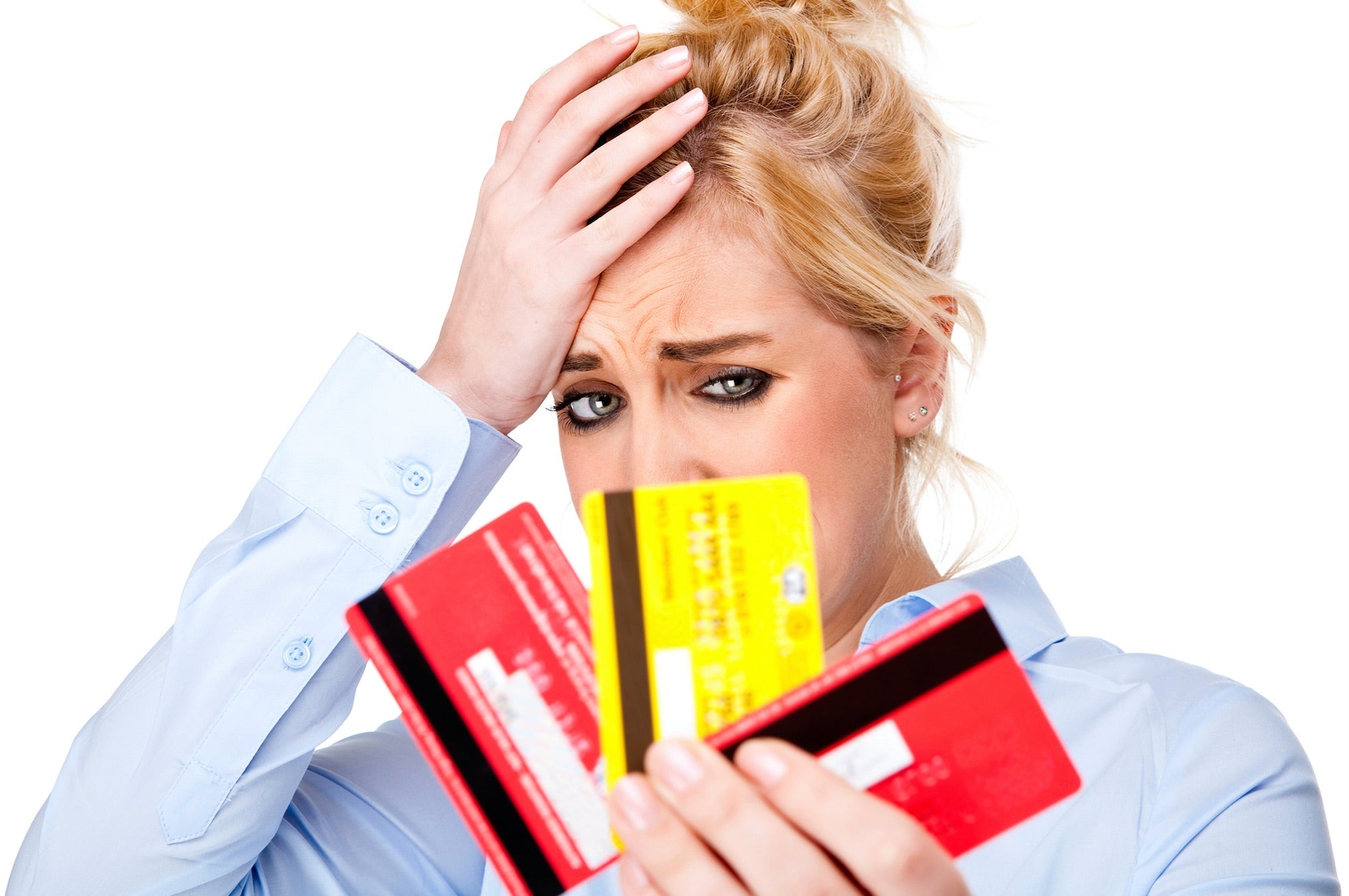 Debt consolidation. For many Americans, the phrase calls to mind junk mailers and e-mail offers to "manage your debt" or "lower your monthly payments." It's the same reason debt consolidation holds a less-than-positive reputation in the public consciousness. In fact, many people don't know what debt consolidation is or whether it's a good or a bad thing.
With many Americans struggling to get out from underneath their growing debt, that's a problem. The average American household has credit card balances of $16,748, according to NerdWallet's 2016 American Household Credit Card Debt Study. That's a significant sum, especially when you consider the median annual household income in the United States is about $52,000.
When debts become too great, it's natural to look for ways to alleviate the burden and repair your credit. Debt consolidation is one such solution, but you need to consider your options carefully. Let's take a closer look at what debt consolidation is and whether it's the right solution for you.
Combining Your Debts into One Payment
Debt consolidation combines your outstanding debts into a single loan requiring one monthly payment. The appeal of these loans generally comes from the fact that the interest rate on the payment is lower than your existing loans, allowing you to focus on paying down your debt and repairing your credit.
Debt consolidation comes in a variety of forms. For homeowners, it might mean a home equity loan. For consumers looking to reduce their credit card payments, it might mean a low-interest credit card or even a personal loan.
Home Equity Loans
Home equity loans, also known as second mortgages, are commonly associated with home improvement projects or other significant investments. Homeowners borrow against the equity in their home in order to fund the project, using the property as collateral. However, these loans can also be used to consolidate debt.
In some cases, home equity loans are the most affordable way to pay down your debts. Home equity loans commonly boast low interest rates and more flexible terms. Additionally, like a traditional mortgage, interest payments on the loan are tax deductible.
Low-Interest Credit Cards
Credit card companies commonly offer low introductory interest rates on new cards and balance transfers. These offers can sometimes present good opportunities to consolidate credit card debt.
However, it's important to be mindful of the fine print. These offers often start out with an enticing rate only to balloon once the introductory offer expires. Additional hidden fees or missed payment penalties are also common.
Personal Loans
You could also consider a personal debt consolidation loan. These loans come in a few different variations. If you have good credit, you can take out an unsecured loan to consolidate your debt into a single payment. Your good credit may even entitle you to lower interest rates.
If your credit score is fair, poor, or even bad, you might require a secured loan. These loans allow you to borrow against your savings to consolidate your debt.
Pros and Cons of Debt Consolidation
There are plenty of pros, but also quite a few cons to debt consolidation. Let's recap.
The Pros
Convenient single payments
Lower interest rates
Potential tax credit (for home equity loans)
The Cons
Risk of escalating rates
Risk loss of home or savings (for secured loans)
While debt consolidation offers an avenue toward paying down your credit, it's also important to note that very little will change unless you change your spending habits. Debt consolidation only works if you make a concerted effort to utilize your credit less and pay down your debt.
Additionally, the lender will run your credit report when you apply for a consolidation loan. Before you apply, it's helpful to consider repairing your credit with a professional service. Preparing in advance can help you avoid being turned down for a loan.
Contact CreditRepair.com today to discuss your credit repair needs and options. We're a trusted credit report repair services provider and the only company with direct partnerships with the three major credit bureaus.
You can also carry on the conversation on our social media platforms. Like and follow us on Facebook and leave us a tweet on Twitter.
Learn how it works