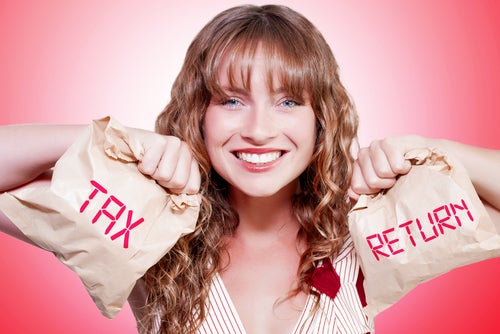 Tax season is here! If you're lucky enough to receive a refund this year, you're probably already dreaming up ways to spend your extra cash. Consider your credit repair efforts before embarking on a shopping spree. A little strategic spending could help you save big in the long run, allowing you to improve your credit score and overall finances. Take a step into these suggestions before the season ends. You may find greater satisfaction in long-term rewards.
Ready to spend your refund? Invest in:
Debt reduction. Extra cash doesn't come along very often, and now is the perfect time to tackle your debt with full force. Review your credit accounts and decide which ones require the most attention. Prioritize accounts with the highest interest rates. Paying those off more quickly will help you avoid unnecessary interest.
Efficiency measures. If you're losing money to a rickety home design or gas-guzzling car, it's time to change your inefficient ways. Favor long-term savings by using your refund to replace drafty windows or an old water heater in your home. If your car uses too much gas, trade it in for a model with better mileage rating. Review your budget and look for clues to help you invest your money wisely. Allow your tax windfall to positively shape your future.
Education. It's no secret that higher education leads to monetary reward. If you've been looking for a way to advance your career, consider using a portion of your refund to pursue continuing education courses. For example, IT professionals benefit from specific certifications while technical writers could afford to take a science course or two. The possibilities are endless. Why not use your money where it counts? Invest in your advancement and see what happens.
Fun. We won't deny you the right to have a little fun with your tax refund. Allowing yourself to splurge is the best way to stay on track with less exciting goals. Enjoy the best of both worlds by dining at a nice restaurant, taking a day trip or investing in a new toy.
Savings. Don't allow tax season to pass without contributing to your savings account. Six months of emergency savings can mean the difference between preparedness and credit ruin. Try to save at least 30 percent of your refund. While you may want to spend, there's nothing better than financial security. Don't miss the opportunity to establish yours.
Learn how it works