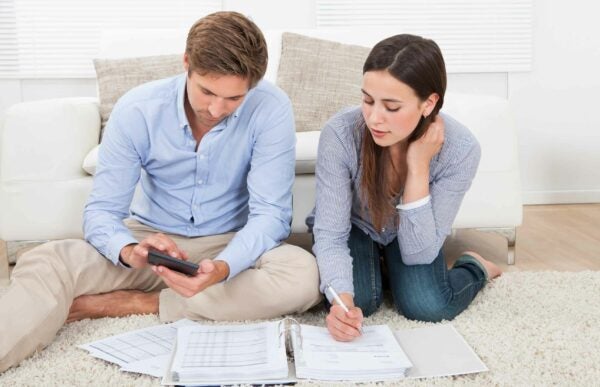 Did you know there are convenient repair services at your disposal if you notice errors on your credit report? If you think reporting errors are uncommon, think again. According to a study conducted by the Federal Trade Commission, one in four U.S. consumers found credit report errors in 2013 that could potentially affect their scores. If you find similar errors on your report, you may be looking for ways to remove them. Fortunately, there are protections in place to help you remove mistakes safely without taking unnecessary risks.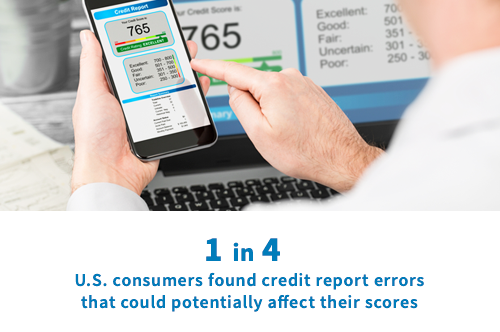 The Credit Repair Organizations Act (CROA) governs how credit repair companies offer their services. CROA is a federal statute that was put in place to protect the rights of consumers while they undergo credit repair from companies offering the convenient service. Here's the basic information you should know about this act if you plan to receive credit repair services to help your score.
The Reasons for the CROA
The primary purpose of the Credit Repair Organizations Act is to protect those seeking credit restoration services for their reports. The act prevents companies from demanding advance payment or providing clients with misleading communication or false claims. It also requires companies to provide all contracts in writing and gives consumers the option to cancel contracts in certain situations. CreditRepair.com follows the regulations in the Credit Repair Organizations Act very carefully. By doing so, the company is able to put its members' minds at ease and continuously provide good results.
Part A
Part A of the CROA provides definitions and terms that can help you as a consumer understand what does and does not qualify as a valid credit repair organization. Any company claiming to offer such services cannot be a credit union, bank, credit card issuer or nonprofit organization. Valid credit repair companies provide or sell services intended to repair consumer credit reports, and they never violate federal or state regulations.
Part B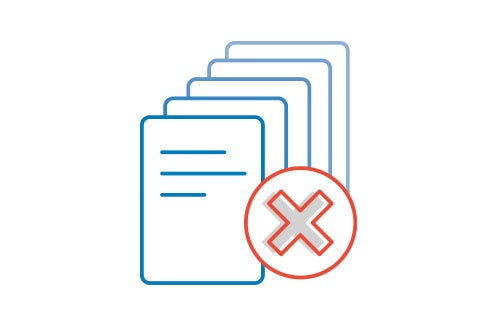 The second part of the act outlines five prohibited practices. None of these practices are permitted:
Charging advance fees for services not yet performed
Making misleading or untrue claims about what the services can accomplish
Making blatantly false statements about a consumer's credit profile or score or advising consumers to make false statements about their financial history
Engaging in fraudulent practices
Altering the identity of a consumer to create a new identity or conceal negative information
If you receive services from a company that refuses to follow CROA, you can sue the company for damages or file a complaint with your State Attorney General or the FTC. As with any suit, it's important to file your legal complaint promptly.
Part C
Part C of the act provides a full disclosure that must be provided to you by any credit repair organization before any contracts are signed or services are offered. Make sure the company you do business with provides you with a signed copy of the disclosure in addition to a separate contract. The company is required by law to keep a signed disclosure in its possession for at least two years from the signature date. CreditRepair.com always provides consumers with these signed documents in accordance with the law.
Part D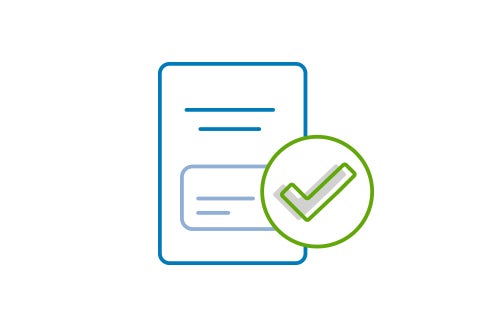 This part of CROA gives you a detailed overview of how a typical credit restoration contract should look and how it should be provided to you. While contracts may differ in wording from one company to another, they should all include the following information:
An estimated date of service completion
Payment terms and conditions, including how many total payments you will need to make
A cancellation statement that is clearly visible and allows you to cancel your contract without obligation or penalty within three business days from the date the contract is signed
The physical address and name of the company
A clear and detailed description of the service(s) you will be provided as part of your contractual agreement
If any of these things are omitted from your contract, you should seriously reconsider signing the contract. Any company that intentionally omits lawfully required items from a contract is likely to try to circumvent the law in other ways as well. It is better to enter into an agreement with a company that meticulously adheres to all aspects of the law and will not try to deceive you.
Part E
This section of CROA reiterates the cancellation policy included in Part D. It states that you can cancel without being assessed penalties or fees as long as you do so within three business days of signing the contract. When you cancel an organization's services, it is required to provide you with a signed Notice of Cancellation and keep a signed copy in its records as well.
Part F
Part F states that companies cannot trick or force you into waiving your rights. If they attempt to have you sign a waiver or try to enforce non-legal aspects of a contract, you do not have to comply.
Part G
In part G of the act, you'll find information about the compensation and damages you can seek if the company you're working with violates the law while providing you with services. In addition to actual damages (including any monies you've paid to the company), you also have a right to attorneys' fees and punitive damages (an individual or class action suit amount set forth by the court).
Part H
Part H of CROA provides the information for regulatory bodies overseeing the act. If a company you're receiving services from violates the law in any way, you can go to the Federal Trade Commission to submit a complaint. Your state Attorney General may also get involved if state laws have been violated. It's important to note that the state cannot bring a suit on your behalf if the FTC is already investigating the organization in question.
Part I
You can find information about the statute of limitations for filing a lawsuit in Section I. You need to file your suit within five years of the violation date if you believe an organization violated your rights or broke the law in any way.
Part J
Turn to Section J to learn more about the difference between CROA and separate state laws. The state you reside in is free to make additional regulations to protect its citizens while they receive credit repair services. No state laws are allowed to conflict with the Credit Repair Organizations Act in any way. It's wise to research your state's laws in addition to federal laws before entering into an agreement with any credit repair organization.
Correct Issues on Your Report Today
It is wise to review your credit report regularly to catch errors soon after they occur. If you find a mistake, you have a right to dispute the error with the three major bureaus: Experian, Equifax and TransUnion. However, fixing your report can be tricky and time-consuming if you try to do it on your own. Thankfully, CreditRepair.com follows all CROA requirements to remove negative items from your report quickly and effectively, so you don't have to deal with a poor score that isn't your fault. To receive your free credit evaluation, sign up online today.
Sources: FTC | FTC | CROA – Chapter 41 – Subchapter II – A |
Learn how it works