Credit repair software is made up of credit trackers, cleaning kits and simulators that can help identify errors on your credit report. Credit repair software can find mistakes on your report or file credit disputes.
If you're considering the do-it-yourself option, keep in mind that there will be a learning curve with understanding how to use some credit repair software. Before you download a program, buy software or hire a service, take a look at what credit repair software is, and how it works.
How Does Credit Repair Software Work?
Credit repair software pulls data from your credit report, provided by Equifax, Experian and TransUnion. It allows you to track activity, catch errors and send dispute letters to credit card companies, mortgage lenders and other creditors. 
There's no shortage of e-books, DVDs, credit score trackers and simulators available. To choose the best option for you, consider the seriousness of your situation, goals, timeline and financial means.
Let's start by reviewing the three main types of credit repair software and how they match up against a professional credit repair service.
Types of Credit Repair Software
There are three types of credit repair software: credit score trackers, cleaning kits and credit simulators. Some platforms can be installed on a local hard drive, while others are cloud-based (meaning data is stored on a cloud network).
Credit Score Trackers
Credit score trackers or credit score monitors connect to the three credit bureaus. These trackers oversee your credit reports and detect activity that can lower your credit score. For instance, they might send you a notification of potential delinquent payments, alert you about negative items or message you about credit pulls and even identity theft.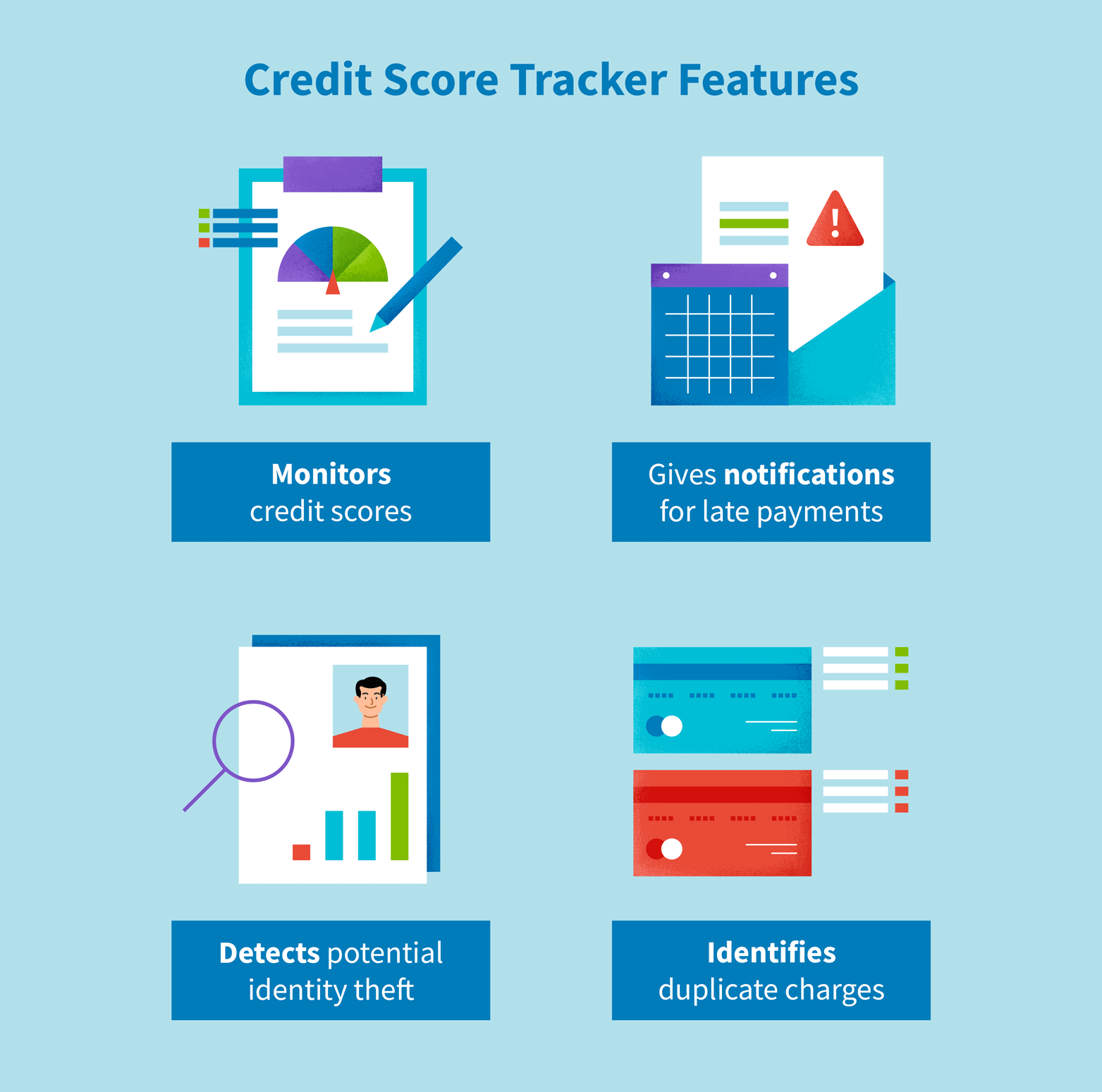 With easy access to your credit reports, the software can be viewed on a home computer or mobile phone.
Pros:
Inexpensive, with free versions available in some instances. 
Provide user-friendly access to credit report activity.
You can receive notifications for credit score changes.  
Usually available as a mobile app.
Cons:
Limited advice for credit score improvements.
The software has minimal features and functions.
Some credit score trackers include monthly service charges. 
These are not the best option for borrowers with severe credit issues. 
Who is it for:
Credit score monitors are ideal for borrowers who are performing regular credit maintenance. They offer peace of mind by giving you regular access to your credit report. If you have more severe credit issues, you may want to try a credit repair cleaning kit, which we'll discuss next.
Credit Repair Cleaning Kits
Credit repair cleaning kits are software, books and audiovisual materials that help you fix past credit mistakes by requesting credit reports, understanding scores, identifying fraud and submitting dispute letters.
Going one step further than credit score trackers, the kits are a one-stop shop for your credit repair needs. 
For example, if a hotel or restaurant billed you twice, a cleaning kit would help identify the charges. You could contact the venue or use a dispute letter template (included in the cleaning kit) to file a complaint with your credit card company or bank.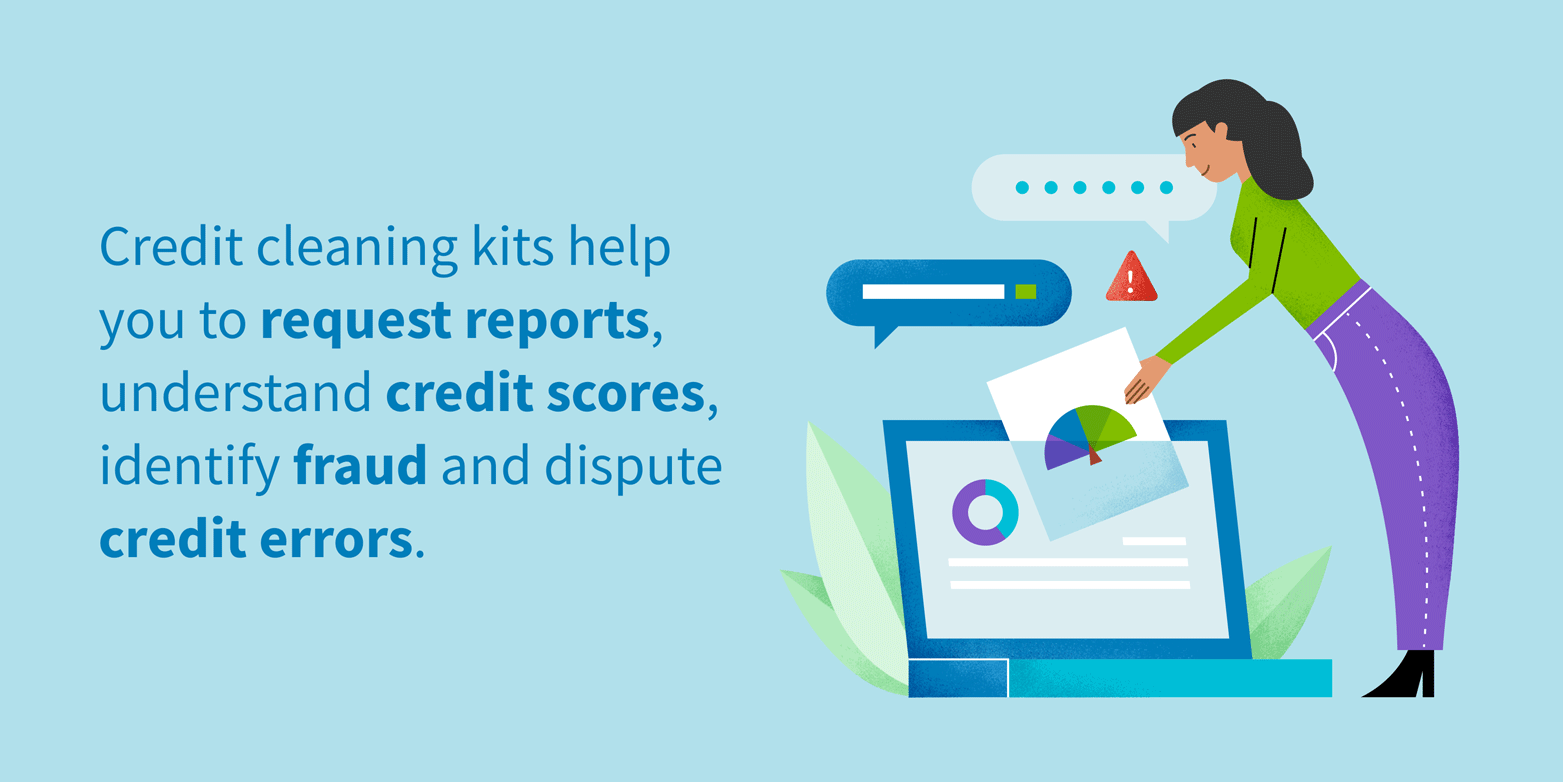 Pros:
These include multiple features that aid with improving credit.
You make a one-time payment for most materials.
Cons:
Responsibilities fall on the user to understand credit information. 
Credit score improvement resources are generic and not personalized.
The quality of credit repair cleaning kits on the market can fluctuate.  
Up-front pricing can be a costly investment. 
Resource materials can quickly become outdated.
Who is it for:
Credit repair cleaning kits are a good option for those that want credit education and want to build their finances on their own, but learning to use a credit cleaning kit takes time, and results may not be what you're expecting.
Credit Score Simulators
A credit score simulator allows you to see how potential purchases, loans and investments will affect your credit score before they happen. The software can examine both the FICO Score and VantageScore to predict how your past and current spending habits will affect you in the future. 
For example, if you're considering purchasing a home, a credit score simulator will calculate if the monthly loan and homeowner association (HOA) payments will be cost-effective. The estimates allow you to see your options before you act.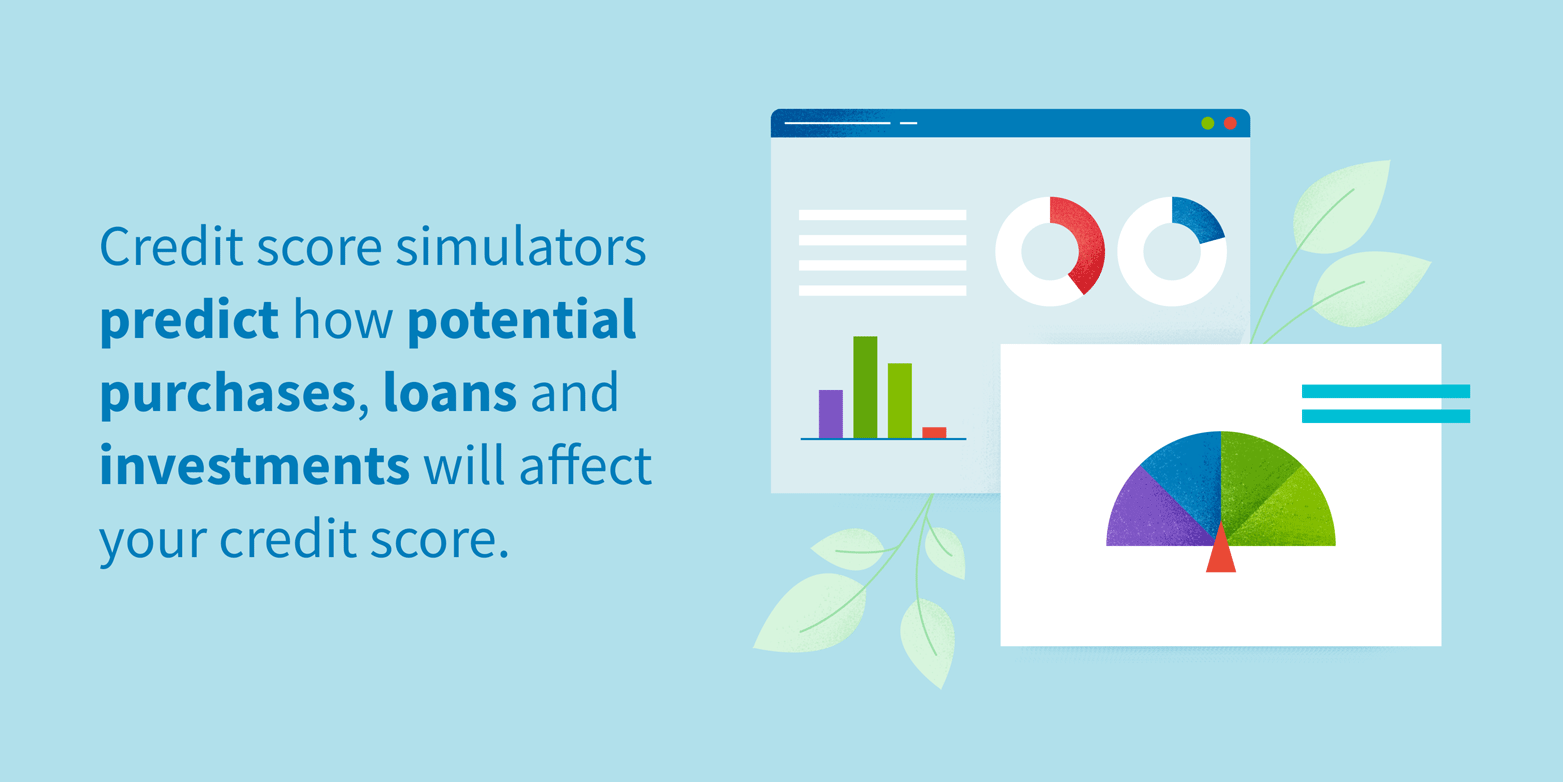 Unlike with credit checks, running a simulator doesn't affect your credit score, so you can experiment with different scenarios to understand the full financial picture. However, estimates aren't set in stone and don't predict the recovery time of actions.
Pros:
You can see the results of potential financial actions.
These can estimate both your FICO Score and your VantageScore.  
Cons:
Results may vary depending on the credit model used.  
Simulator results are only estimates and aren't guaranteed.  
Free online simulators can be inaccurate and faulty.  
Estimates don't account for financial restraints or recovery time.  
Who is it for:
Credit simulators are a good idea for those considering making a major purchase, like a car or house. They will give you a snapshot of how your credit score could shift.
If you want to get to the root cause of your low credit score and fix it effectively, hiring a professional credit repair service could be the answer, which we'll discuss next.
Credit Repair Services
Credit repair services manage your credit report and contact credit card companies, lenders and credit bureaus on your behalf. They have experience using credit repair software and are familiar with financial regulations. 
Credit repair services do all the heavy lifting tracking scores, help you with finding errors and contacting creditors. This saves you time, stress and money. Think of it as having a personal coach, so the service fees are well spent. Credit repair companies will advise you on smart goals for immediate and long-term success. 
Pros:
You save time by not needing to learn how to use the software. 
You receive personalized attention. 
You learn to better manage credit and create a financial plan. 
Credit repair companies are familiar with the software and finance laws.
Cons:
You are mostly hands-off in the credit process.
Services are not free and can be expensive. 
You don't have direct contact with lenders or creditors. 
Results aren't guaranteed. 
Who is it for:
A credit repair service is ideal for many kinds of people, from those looking for a quick boost to those who are trying to recover from severe issues like bankruptcy. They'll help you plan a long-term strategy for improving your credit score.
Now that you've learned about the different types of credit repair software, it's time to decide which is the best option for you.
What Is the Best Credit Repair Software Option?
Credit score trackers, credit cleaning kits and credit score simulators are ideal if you want to repair your credit on your own. They can assist you with self-education and troubleshooting minor issues. But, unfortunately, they don't account for problematic circumstances that can affect your credit report.
Credit repair services utilize information from experts in the field who are aware of financial regulations and can catch errors that you might miss on your own. Considering working with these pros when you need credit help.
Learn how it works