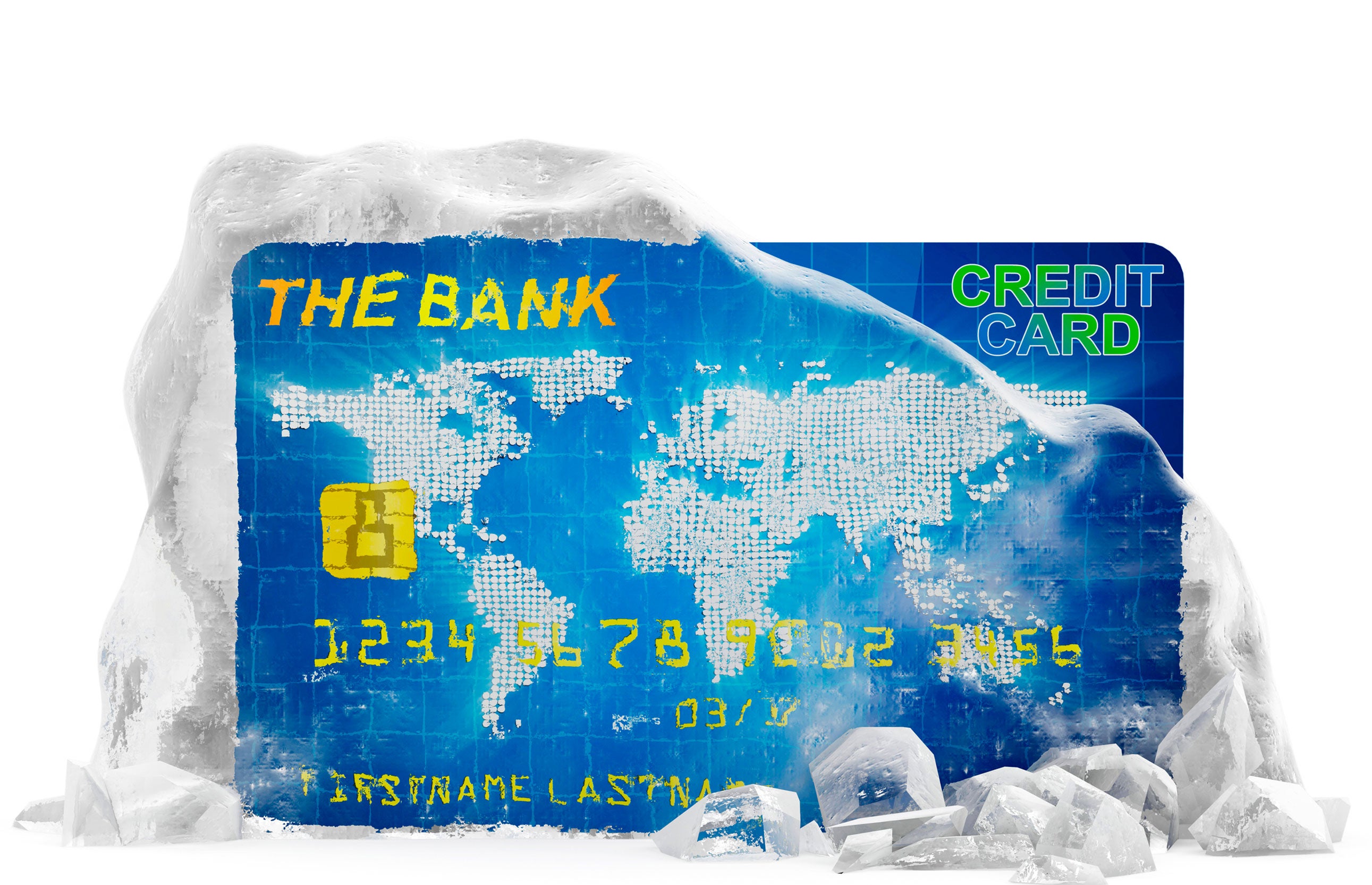 Credit and identity fraud are at an all-time high. Some 16.7 million consumers were affected by identity fraud last year, marking an 8 percent increase over 2016. This fraud resulted in losses of $16.8 billion. It seems there is a new story every month about a breach, and consumers that have fallen victim — either to one of the major breaches, or even a smaller-scale breach — want to take action to protect themselves from further damage.
To that end, identity fraud victims are looking to solutions such as credit locks and credit freezes to protect their credit once it has been potentially compromised. Each of these steps requires a different level of consumer interaction. It's important to understand how each works, and the potential benefits if you're thinking of using these measures.
Whenever you apply for a new credit card, a mortgage, or another type of loan, lenders run a credit check, requesting your report from one or more of the three credit bureaus. When you put a credit freeze or credit lock in place, it essentially prevents creditors from accessing your credit report information in consideration for opening new credit or loans.
Credit Freeze
A credit freeze is a good option for consumers who have had their information or credit cards stolen, and are therefore at a high risk of fraud. With a credit freeze in place, only those creditors and institutions you authorize will be permitted to view your credit report. Consumers can specifically name creditors and other people who have permission to view their credit report.
The duration of a credit freeze varies from state to state, and in some states there is a charge for instituting it, removing it, or both. Just remember that if you choose to freeze your credit and then need to apply for credit, you will not be able to until the freeze has been lifted. Still, a credit freeze is an effective way to protect your credit score from thieves looking to rack up debt in your name.
Credit Lock
A credit lock is similar to a credit freeze. One major difference is that a credit lock is a service offered by credit reporting agencies, rather than one that can only be requested by the consumer. Like a freeze, it prevents lenders from accessing your credit report without your permission. While credit locks allow you to block access to your credit reports, you have the ability to lock and unlock your account online instead of having to verify your identity each time you want to lift or place a freeze.
There is also a fee associated with a credit lock, although Equifax began offering free credit locks late last year in the wake of its massive data breach.
What's the difference between a freeze and a lock?
The major difference in these two services is the process for obtaining them. To request a credit freeze, consumers must apply on the phone, on the web, or by mail. They must go through the same process to remove the credit freeze. A credit lock, on the other hand, can typically be activated and deactivated online.
Still, each of these services allow you to be proactive as a consumer if you believe that your information has been compromised or is at risk.  
If your credit has already been damaged by credit identity fraud, a professional credit repair company can help. At CreditRepair.com we assist you in handling credit disputes so you can get your credit back on track. Contact us today at 1-855-255-0238, and get started with free access to your credit report and an evaluation of all of your accounts.
Carry on the conversation on our social media platforms. Like and follow us on Facebook and leave us a tweet on Twitter.
Learn how it works