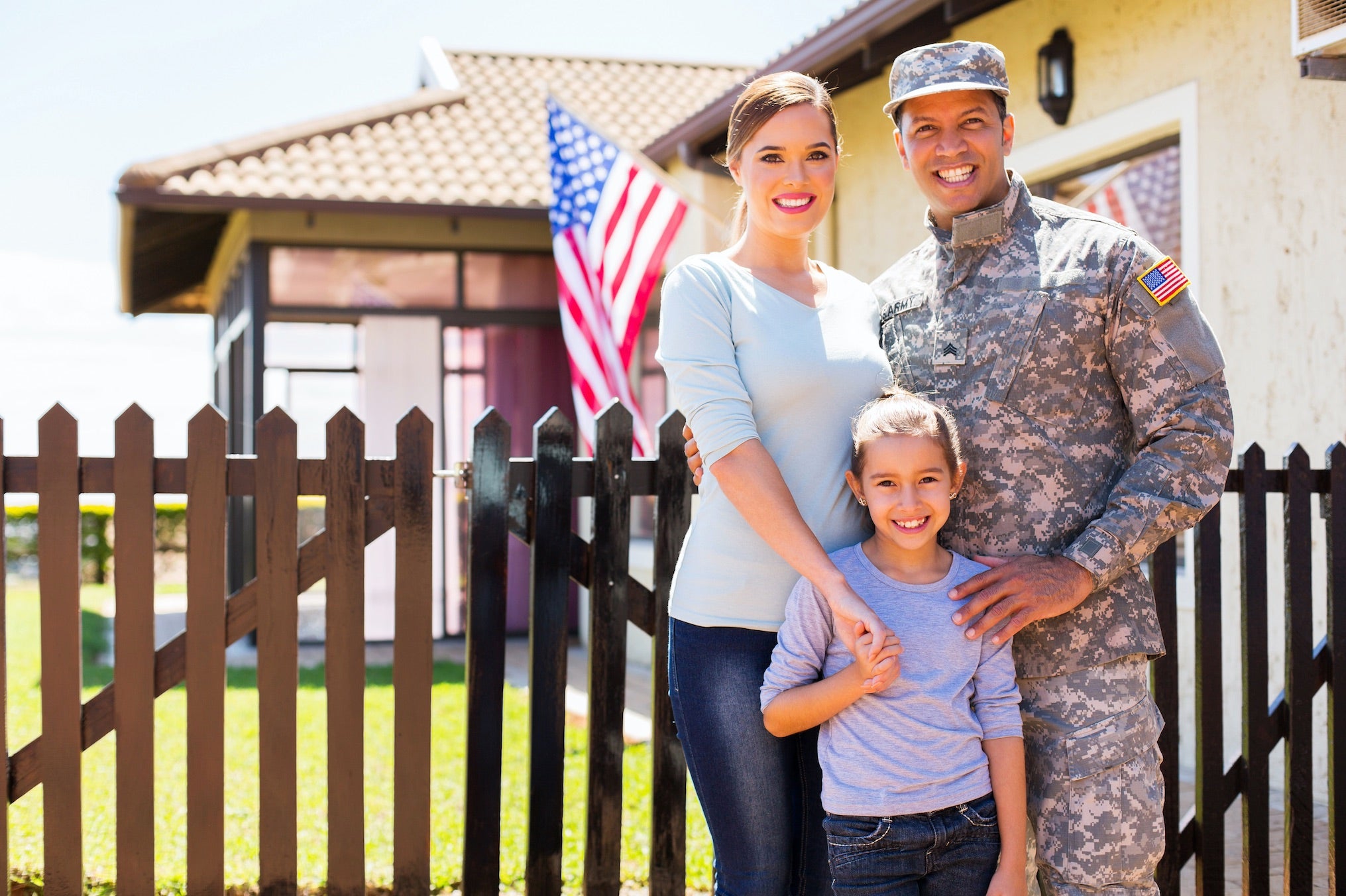 There are currently about 1.4 million active military personnel in the United States, according to the latest statistics. If you are among them then you know that your credit score isn't the first thing on your mind when you're deployed or soon to be deployed. Nor should it be.
Still, deployment can have a negative effect on your credit report and consequently, on your credit score. That is why it's important to understand the financial protections available to service members so that your credit will be one less thing you need to worry about while you're away.
Some good news for active military members came earlier this year when The Consumer Data Industry Association (CDIA) announced that the three nationwide consumer reporting agencies, Equifax, Experian, and TransUnion, will begin offering free credit file security freezes for eligible members of the United States Armed Forces beginning in the first half of 2018.
Prior to this, security freezes have only been available in certain states and consumers were required to pay a fee to put them in place.
What Does This Mean to You?
As an active service member, the credit file security freeze means you will be able to place, lift and remove a security freeze on your credit files at no charge, whether or not you have been the victim of identity theft.
A security freeze prevents your individual credit file from being shared with anyone without your permission. That includes companies and creditors that would check your credit without your permission to evaluate your eligibility for offers, and companies with which you already do business, including car insurance companies or cell phone providers.
Until the freeze is officially available, service members will continue to have the option of placing a free, one-year Active Duty Military Alert on their credit files. This alert requires businesses to apply reasonable policies and procedures to confirm the identity of the person making the request before issuing credit. Placing an Active Duty Alert on your credit report requires that you contact any of the three bureaus with proof of identity to make the request. This alert will remain an option even after the free security freeze is available for active service members that prefer this option.
Despite the availability of these options, very few service members utilize them, according to the Consumer Financial Protection Bureau.
The CFPB said that more than 650 active-duty service members have submitted complaints about their credit reports since October 2012, yet only one percent of those reported putting an Active Duty Alert in place before leaving.
Get to Know Your Credit Report
In addition to understanding these options are available to you, it is also a good idea to regularly review your credit report so that you notice any discrepancies, unwarranted lates, or potential fraud as soon as possible.
If possible, it's a good idea to request the free copy of your credit report — to which you're entitled annually — and review it before your deployment. Besides reviewing what is currently on your report and what active accounts you have, it will also allow you to address any negative items before you leave.
You can also use the report to run down the list of creditors you may want to contact to put alerts on individual accounts, such as credit cards or banks holding mortgage or car loans. That way they can be on the lookout for any suspicious activity on your accounts.
It's also a good idea to appoint a trusted friend or family member to handle any financial issues that come up while you are deployed. If you decide there may be decisions that need to be made pertaining to your finances, you may also consider granting someone power of attorney in your absence. These can be set for specific durations and with limits on what can and can't be done in your absence.
What if My Credit is Already Damaged by My Deployment?
If your credit report has suffered due to a past deployment and you are in need of credit repair services, it is important to select a credit repair company that has partnerships with all three of the credit bureaus. Many credit repair companies claim to be able to help you, but in reality they do not do offer anything more than a credit score or a credit report. These are both things you are entitled to, and can request on your own.
Partnering with a reliable and knowledgeable credit repair company will offer you benefits that go beyond a free credit score.
If you're thinking about credit repair, or interested in learning more, click here. You can also carry on the conversation on our social media platforms. Like and follow us on Facebook and leave us a tweet on Twitter.
Learn how it works