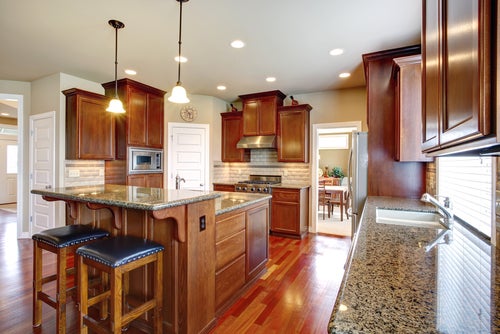 You've just made some major purchase – electronics, home appliances, or the like – and just as you pull out your credit card, ready to bite the bullet, the salesperson starts in on their pitch for the 'extended protection' plan.
You haven't even left the store, or logged off your online account and shut off your smartphone app, and already they've got you imagining all the things that could potentially go wrong with your new gadget – and how useless the manufacturer's warranty will be when it happens.  You've already stretched your budget just to meet the purchase price; should you really shell out several hundred bucks more for the store protection plan? 
Here's the deal. Don't be pressured by a last-minute sales tactic. It helps to do a bit of research ahead of time on the brand and model of the product you're buying.  But even if you're a complete novice when it comes to this stuff, there are some general rules you can follow to avoid getting taken for an expensive – and often unnecessary – ride.
Action Step #1:  Know what they're trying to sell you.  An extended warranty kicks in after the manufacturer's warranty runs out. The retailer pays to repair or replace the item for a specified period of time, usually two to five years from the date of purchase. (Some start on the date of purchase, even though the manufacturer's warranty is also in effect).  Sounds like a great idea, right?  The fact is that extended warranties on appliances and electronic devices have become a huge business these days. Retailers and third-party providers offer them on everything from dishwashers to digital cameras to smartphones.  But what sounds like a great idea when you're in the store, experts and burned consumers warn, might not be worth the added cost. You really have to weight the cost of the plan versus the odds of the product actually breaking down (which, in the span of one-to-three years you'd be paying for, statistically tends to be rare).
Also consider the true repair or full replacement cost of the product.  If you're buying a $550 computer tablet, in two years the same model may cost $300; so is spending an additional $250 today really worth it?
Action Step #2: When does it make sense to go with a protection plan?  Laptops and high-end smart phones are a good example, since they're expensive, fragile and difficult to repair.  When it comes to plasma and liquid-crystal display (LCD) TVs, you may want to consider an extended protection plan, simply because this technology is so new that less is known about their long-term reliability.  (Given their size and weight, shipping and repair costs could also be substantial, if it comes to that).  If you're buying something extremely expensive – like a $6,000 Viking stove, for example – the relatively minimal added investment is probably worth your while.  Or let's say you're saving money by buying an 'out of box' or floor model television or appliance; in this case your product will have hundreds of hours of previous use – so in this case you may want the added security.
Action Step #3:  Before you agree to pay for an extended warranty on any product, check to see whether your credit card already provides some form of purchase protection.  More and more cards – particularly 'gold' and 'platinum' accounts – will automatically extend the original manufacturer's warranty by up to one year on electronics or other purchases made with your card.  Check your credit card agreement for the words "extended warranty" or "Warranty Manager Service" – or just give them a call to be sure.
Last-minute tips:  Consumer Reports has surveyed their readers on this topic for several years, and the results show that generally, extended warranties cost not much less than the average repair. (That's if you end up needing a repair at all; the fact is that very few electronic products actually need repairs in their first three years).
The Takeaway:  Conventional wisdom (and several years of consumer experience) shows that these 'protection' plans are little more than a rip-off, so unless you're buying something extremely expensive or specialized, you're better off saving your money for something else.
Learn how it works