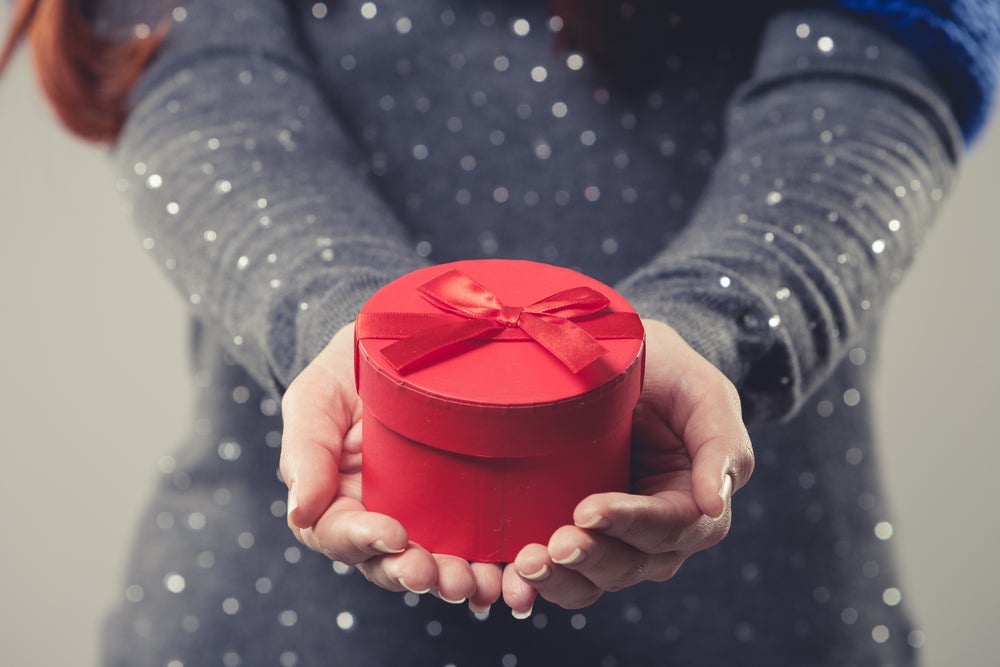 Americans are sure fickle about gift cards they receive.
According to data from CEB TowerGroup http://www.executiveboard.com/exbd/financial-services/tower-group/gift-cards/index.page, about $750 million in gift cards went unused by recipients in 2014, destined for hidden landing spots like under the sofa cushions, buried at the bottom of a pocketbook, or left on a bar only hours after receiving it in the first place.
CardCash says 77 million Americans gave a gift card in the past year, with total gift card sales rising to $140 billion by 2016. Unfortunately, 23 million gift card recipients who got cards last year haven't used them and may never use them, a potential "loss value" of $1 billion. Thirty-two percent of that number say they won't use their cards because "they forgot about them." The average American has around $100 in unused gift cards, the company says.
That "unused value" is only a speck though, in the overall U.S. gift card market, which stood at $124 billion in value at the end of 2013, but $750 million is $750 million, and there's really no good reason why gift cards should go unwanted or unused.
To fix that problem, note there are some creative ways to redeem value out of gift cards, whether you want to use them directly or not. Here's a look:
——————————————————————————————————-
The "Top Five" U.S. Gift Card Brands, According To CardHub.com
Visa
Amazon
iTunes
American Express
Netflix
(The rest of the top 10 is Wal-Mart, Target, Google, eBay and Starbucks.)
——————————————————————————————————
Know that you have more time than you think – Thanks to a 2010 U.S. federal government mandate, the cash amount on a gift card cannot expire for at least five years from the date the card was bought, or from the last date any additional money was loaded onto the card. If the expiration date listed on the card is earlier than these dates, the money can be transferred to a replacement card at no cost.
In addition, inactivity fees can be charged only after a card hasn't been used for at least one year, and you can be charged only once per month, and the expiration date of a card must be clearly disclosed on the card, and fees must be clearly disclosed on the card or its packaging.
Check out gift card terms and conditions – A gift card's "fine print", also known as its terms and conditions, provides expiration dates or fees for using (and not using) the card. If your card provider does terminate the card or slams you with a fee for extending the card's "active" status, contact the company right away. The U.S. Federal Trade Commission says there's a good chance the provider will waive the fees and extend the expiration date – primarily because they want you as a future customer.
Get a gift receipt – Upon receiving a gift card, ask the friend or relative who gave you the card for a gift receipt, which includes the card's terms and conditions and its identification number. Keep it safe — you might need it if you lose a card or let it expire, since many card providers will issue a new card to replace a lost one. (It'll cost a small fee, and you'll need the card number.)
Swap or sell your gift card online – Okay, let's say you get a Best Buy gift card, but you're more of a Sports Authority fan. You can likely swap the card at a site like Swapagift.com or Giftcardrescue.com. You can sell your card for cash money on sites like that, too. Be careful, though. The Better Business Bureau advises that you do your due diligence and check out customer reviews of online gift card swap/sell sites. Also, check with the original issuer (like a Best Buy) to make sure the full value of the card is still in play. The BBB also notes you will almost certainly not get full value for your gift card on an online exchange site http://www.bbb.org/minnesota/news-events/news-releases/2014/01/bbb-tips-on-re-selling-unusedunwanted-gift-cards/.
Re-gift – Like the practice or not, there's value in re-gifting a gift card. That's especially so for so-called "low-end" gift cards like 7-11 or Dunkin Donuts. Studies show those types of cards are very popular as gifts, and are used more quickly than high-end retail cards.
It's also helpful to list and note the value amounts of all your gift cards on your mobile phone, either in your notes app or on a special smart phone app like Gobalance.com.
The moral of the story? Don't let the retailer or other card issuer be the main beneficiary of your gift card, just because you didn't use it. Stick to the steps above and you'll keep that card value where it belongs – with you.
Learn how it works