Real estate sites are filled with tips on how to buy the perfect home, but do you know how to sell it? Few homeowners consider the factors of smart selling. Listing too early can lead to dwindling profits, losses, and yes, the need for credit repair. Why risk your savings and stability? Transform your experience into a positive one by becoming well-informed.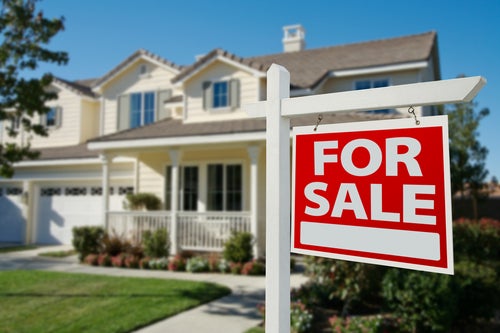 It's time to sell your home if:
You can't rent it out.

Investment property can be a significant asset on your tax returns and within your retirement portfolio. Learn more about the rental market in your area before selling your home. For example:
Marcus owns a three-bedroom home in the Seattle suburbs. The market is competitive in his area, and the estimated value of the property is $465,000. Despite the favorable price, Marcus's real estate agent suggests another option. "Why not rent this place out?" she asks. "Your property taxes are only $3,000 a year and you have three bedrooms and two full bathrooms. I could easily list this property for $2,500 a month."
Marcus's decision to rent his home earns him $27,000 a year in passive income and a mortgage deduction on his tax return. While not every rental market is the same, yours is worth a second look. Make a choice that will yield long-term benefits.
You can't afford to keep it.

When money is tight and you're out of options, it might be time to sell. Maintaining a healthy credit score means anticipating issues that may affect you, including overdue bills and foreclosure. That said, be sure to give these possibilities one last look:

Renting
Finding a roommate to help with expenses
Refinancing your mortgage to secure a lower monthly payment and interest rate

You'll earn a profit.

The housing market is rebounding in many cities, making it the perfect time to earn a profit on the sale of your home. Approach this calculation carefully by asking yourself the following questions:

How much would I need to earn to pay off the mortgage and earn a 15 percent profit? 20 percent?
What are the associated costs of selling, e.g., brokerage fees, price of movers, fees for opening new utility accounts, home improvements, etc.? How will these affect my bottom line?
Will my profits enable me to buy a better home in the current market?

You understand the fees and regulations.

Speaking of fees, there are plenty associated with home sales. The seller is responsible for paying:

Real estate agent fees: 6 percent of the sale price
Closing costs: 2 to 4 percent of the sale price
Transfer tax
Buyers' home warranty: about $500
Fees for legal counsel at closing (which we highly recommend!)
Capital gains taxes (if you earn more than $250,000 on the sale)
These are just a few of the required fees that will diminish your profits. The bottom line: Selling a home is complicated. Learn more about your state's regulations before securing your MLS number.
Learn how you can start repairing your credit here, and carry on the conversation on our social media platforms. Like and follow us on Facebook and leave us a tweet on Twitter.
Learn how it works