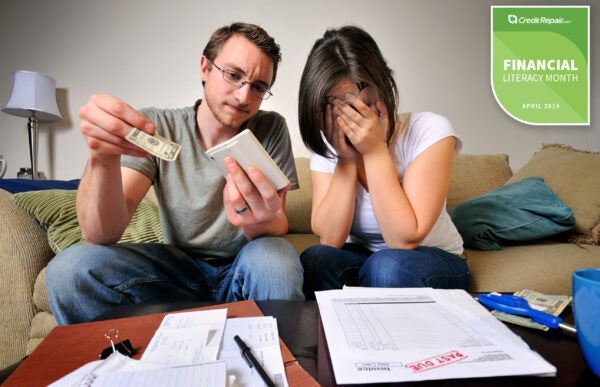 You can categorize American States into two groups: states where payday loans have been banned versus those where payday loans are regulated. The latter category has more states with laws guiding the limits on loan amounts and interest rates, as well as the number of loan renewals that consumers can apply for.
Why the interest on payday loans, you ask?
Payday loans have become infamous for their excessive charges and debt-traps, even though they are easier to access when compared to personal loans. Obtaining a payday loan isn't difficult. All the borrower needs to do is to show evidence of employment and a record of previous payroll.
---
---
It's quite unfortunate that consumers of payday loans are generally more concerned about loan procurement but not so much when it comes to the high interest rates. On a payday loan of $375, for instance, the borrower is expected to payback $520 within two to four weeks, resulting in a 390% annual percentage rate (APR)–yet borrowers don't dwell on the logistics and how they will repay the loan as much as they do on procuring the loan.
Research showed that the average borrower took out no less than eight payday loans in just one year, having to pay as high as 600% APR sometimes. After paying out loans from their wages, the borrower has less-than-sufficient or even non-sufficient funds to carry themselves until the next paycheck, so they quickly request another cash advance with very high rates and continue to service the small loan until they find they're in a sequence of loan, or rollover, and finally get into a debt-trap. This picture is true of 80% payday borrowers.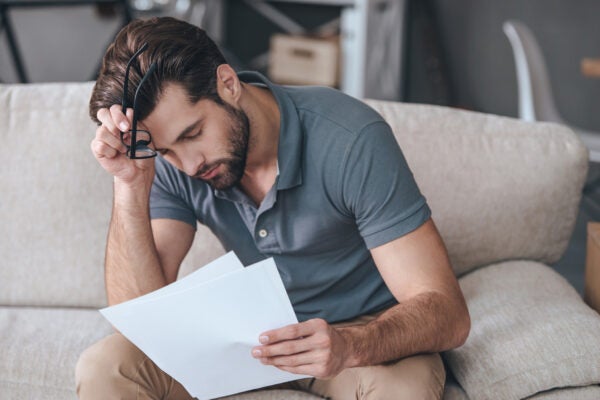 Some states are already protecting their citizens from the massively high rates applied by payday lending institutions by setting cap rates on payday loans and regulating the operations of the service provider. Others have gone ahead and decided to prohibit payday lending completely.
States which have prohibited payday lending include Arizona, Arkansas, Connecticut, Georgia, Maryland, Massachusetts, New Jersey, New York, North Carolina, Pennsylvania, Vermont and West Virginia.
Where You Find Most Payday Lenders
Being an unsecured loan, a payday advance usually targets low income earners and persons living around military bases. These are people often strapped for cash but can't provide any collateral to obtain and gain the benefits of a personal loan.
According to California State University researchers, payday loan stores nearly outnumber McDonald's in most of the states where payday businesses thrive. The state of California has the highest number of payday lenders (2,451) followed by Texas (1,675) while Rhode Island has the least (5). However, looking at the per capita statistic, New Mexico comes first if we consider the amount of payday stores per 100,000 people.
The following list shows the top ten states with the highest number of payday lenders:
State
Payday Lenders
per 100,000
APR
New Mexico

41.78

416%
South Dakota

40.01

36%
Mississippi

38.67

520%
Alabama

26.47

456%
Tennessee

23.62

459%
Louisiana

22.58

391%
South Carolina

22.48

390%
Missouri

22.47

1950%
Utah

19.12

No limit
Kentucky

17.49

459%
Missouri has the highest APR from the list, attracting as high as 1950% on a 14-day, $100 loan. However, state laws require payday businesses to provide borrowers with all the relevant information including interest rates and service charges before granting them a payday advance loan. In Utah, there are no limits on the amount of money that loan borrowers can apply for, nor are there restrictions on the interest rates that lenders can charge-as long as the lenders meet other requirements for setting up a payday lending business within the state.
Payday loans in South Dakota are strictly regulated to protect citizens, so consumers aren't allowed to take out more than one $500 payday loan at a time, and the APR is pegged at 36% maximum in the state.
The average rate in all ten states is 564%, which means payday lender charges can get tough on borrowers. This explains why most states have legislation against usury by limiting interest charges to between 35% and 40% yet payday lenders continue to seek loopholes under different laws that permit them to charge high rates. So, the onus is on borrowers to beware of attractive payday packages.
How to Break Loose from Payday Debt Traps
In case you find yourself trapped in a cycle of payday bailouts, you aren't alone. Twelve million Americans take out payday loans for fast cash every year, spending up to $9 billion on loan payments. Payday loans can be deceiving and predatory due to their sky-high rates. What loan borrowers thought was a quick-fix and a small loan for unexpected expenses can eventually turn into a debt trap that they struggle with for years-notwithstanding escape routes for those who might have been negatively affected by payday loans.
---
---
Start by cutting back on your expenses. The very basic step to leaving any debt zone behind is proper financial planning and management. Most payday loans are used on expenses like rent and food and these can be managed with a good budget in place. You will likely find alternatives to cater for the things you take out loans for.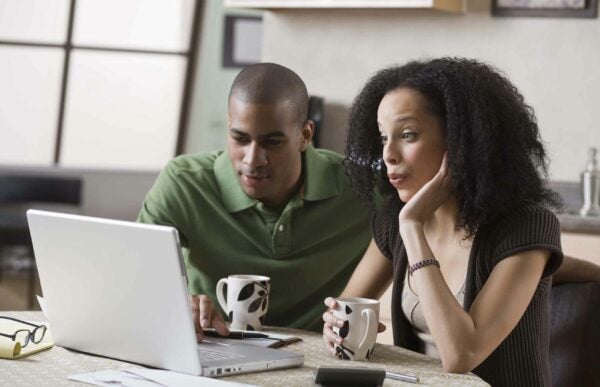 Extended Payment Plans (EPPs) are available in most payday lending institutions under the Community Financial Services Association of America (CFSA). EPPs allow you more time to pay your loans without extra charges whatsoever. In some cases, state laws require payday lenders to provide repayment extension options for borrowers. Find out from your lender or the state laws and make sure you apply before your loan is due.
Credit Counseling Agencies can possibly help you adjust the repayment terms-just like the EPP option-through a restructure payback service, but if that doesn't work, they can agree to negotiate a settlement amount with your lender in order to clear the debt once and for all.
Declare Bankruptcy as a last resort if you are desperate to get rid of payday debts and you don't mind having it on your credit report for as long as 10 years.
---
Whether you live in a state where payday loans are prohibited or a state where they are moderated, it's advisable to thoroughly research the state laws and APR amounts before taking out any loans. Payday lenders often operate under the guise of financial help and assistance, but their exorbitant charges can leave the borrower in debt for a lifetime.
Carry on the conversation on our social media platforms. Like and follow us on
Facebook
and leave us a tweet on
Twitter
.
Learn how it works