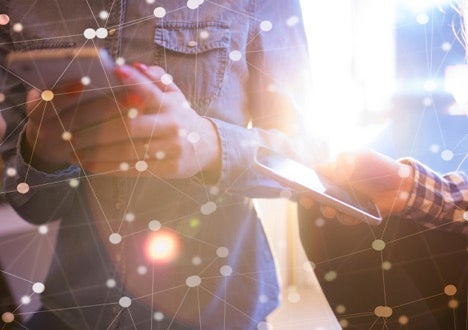 The internet's history is remarkable. What was, just a few decades ago, a little more than a dream to a few computer programmers has become a force of global information and communication. In the modern world, one would be hard-pressed to find a single industry that hasn't been altered by the birth of the World Wide Web — including the slow-to-move financial industry.
All you need to do is look at the current consumer credit market to see the massive changes the internet has wrought. Consider consumer lending, for example. At one point, finding and comparing loan offers would have required physically traveling from bank to bank and filling out one application after another.
Today, not only can you often apply for those same loans easily online without stepping foot outside your door, but you are no longer limited to just the local banks and credit unions for your borrowing needs. The internet offers access to hundreds of lenders around the country, as well as a simple way to compare multiple offers from those lenders with a single application: the online lending network.
What is an Online Lending Network?
Basically, an online lending network is exactly what its name implies: a network of lending partners accessed through a third-party online marketplace. In practice, online lending networks are lead generation platforms that will refer you to one or more of their lending partners based on your — and the lender's — criteria for a loan.
These networks tend to make their money by charging a fee for every lead they send to their partners. So, if you use a lending network to connect with a lender and are subsequently approved for a loan, the lending network that referred you to the lender gets a finder's fee for its trouble.
Lending networks can have hundreds of members from all 50 states, and a single network can offer a variety of loan types. At the same time, some networks will specialize in a specific type of loan — e.g., personal, auto, mortgage, etc. — or in a certain type of credit, such as these networks that specialize in loans for borrowers with bad credit.
Online Lending Networks vs. Peer-to-Peer Lenders vs. Direct Lenders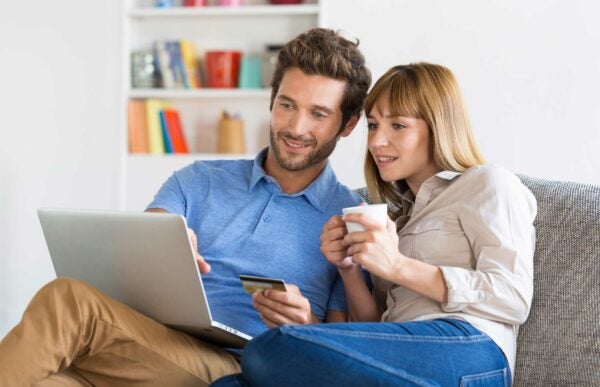 One of the key things to understand about an online lending network is that they don't actually do any lending themselves. You won't sign a loan agreement with the network, you won't get any money from the network, and you won't make loan payments to the network. All of that is handled directly with the lender once you select one and are approved for a loan.
In other words, lending networks generate leads for direct lenders, and it is the direct lenders that furnish the funds. So, once you choose a lender, you will deal with that direct lender to sign your contract and get your money.
Similarly, peer-to-peer lending networks are not generally considered to be the same thing as online lending networks. A peer-to-peer lending network is a platform that brokers loans by pooling money from individual investors. For example, a peer-to-peer loan for $5,000 might be funded through $100 investments from 50 different individual investors.
Most of the investors in peer-to-peer networks are other consumers, hence the name. Online lending networks that generate leads for their partners can have both direct lenders and peer-to-peer networks as lending partners.
Pros & Cons of Lending Networks
As with most things in finance (and life in general), online lending networks have both pros and cons. The biggest benefit to using a lending network to find a lender is that you typically only have to fill out one application to receive multiple loan offers, and you can usually compare those offers easily on a single page.
Essentially, lending networks compile a database of information on all of their partners — including underwriting criteria — that allows them to direct borrowers to the lenders most likely to approve them. Then, the network provides those partners with your application data to provide you with suitable offers.
Overall, not only does using a lending network reduce the number of applications you have to fill out, but it also reduces the amount of searching you have to do to find a lender. And, since networks can have hundreds of partners, you have a better chance of being offered a low rate than if you only got quotes from a handful of lenders. This can be especially helpful for consumers with bad credit who would otherwise struggle to find a lender.
Unfortunately, all that convenience can have a downside: All of those partner lenders now have your personal information and permission to use it. This means that, even if you don't choose to go with any of the lenders you're matched with, you could still receive emails or phone calls from any of them as they try to win your business.
Also, if the lending network's partners use hard inquiries to produce your quote, you may have to deal with multiple credit inquiries showing up on your credit reports. In most cases, credit scoring models won't count multiple inquiries against you when they're made in a short time period so that you can rate shop when looking for a loan, but it's still something to consider when deciding to use a lending network.
When Should You Use an Online Lending Network?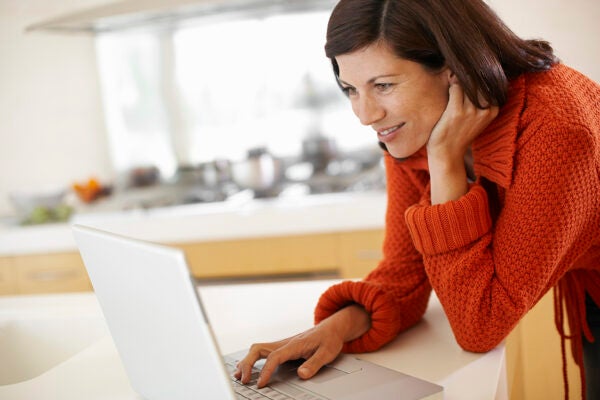 At the end of the day, the decision of whether to use an online lending network to find a lender for your loan will depend entirely on whether you want a third party to do your lender research for you. If you want a simple, convenient way to get multiple quotes in just a few minutes, lending networks can be a great tool.
Of course, if you do decide to go with a lending network, you'll just need to make peace with the idea that you may end up with a few phone calls or emails from the network's partners, including those lenders on which you decided to pass.
On the other hand, even if you decide to find your own lenders and get a quote from each lender directly, you may still end up on a few calling lists that you wish you'd avoided. And you'll have had to spend significant time finding lenders, filling out applications, and comparing those offers across several browser windows or, perhaps, in a homemade spreadsheet.
Whichever method you use to find a lender, you should compare at least a few quotes to ensure you get an idea of the good offers from the poor ones. This can be especially important when you have poor credit or are looking for a long-term loan, as finding the best rate will be the key to an affordable loan.
Carry on the conversation on our social media platforms. Like and follow us on Facebook and leave us a tweet on Twitter.
Learn how it works