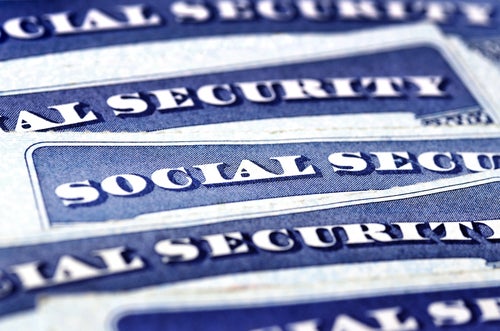 Social Security fraud is a serious problem in the United States. According to a 2014 report by the Identity Theft Resource Center, more than 11.5 million consumer records were compromised in 2013 due to breaches in banking, business, education, government and healthcare security. Of the records exposed, nearly half revealed Social Security Numbers as well.
Despite the inherent risk, many consumers feel compelled to fork over their personal identifier when someone asks. I recently encountered such an event while speaking to a popular home security company. During the initial call, the customer service representative collected my family name, address and desired level of protection. Near the end of the conversation, the rep said, "Okay ma'am, now I'll just need your Social Security Number." When faced with similar circumstances, ask the following questions:
Why do you need my Social Security Number?
Where is my information stored?
Will you accept an alternative form of identification?
In my case, the representative claimed to need a Social Security Number for ID verification and a preliminary credit check.When I refused to provide it, he was able to verify my identity and credit range using an address and birthdate. This begs a few questions:
Who needs my Social Security Number?
Can I refuse to provide information?
Are there alternative forms of identification?
Asking these questions is the best way to avoid identity theft and protect your credit file. Read on for some answers.
Who needs my Social Security Number?
As you just learned, many businesses may want your SSN, but needing it is another story. According to the Social Security Administration, you must provide your SSN to (the):
IRS for tax filing purposes
Banks for financial transactions that must meet Customer Identification Program rules, e.g., investing, transactions that exceed $10,000, etc.
Applying for any kind of credit (e.g., loans)
Employers who pay taxes on behalf of employees (e.g., withholding)
State and federal governments for services including:School lunch programs and food stamps

Veteran assistance
Worker's compensation
Student loans
Child support enforcement
Driver's license issuance
Passport issuance
Medicare and Medicaid
Unemployment benefits
S Treasury Savings Bonds
Can I refuse to provide my SSN to other sources?
Yes. You are not legally required to provide your SSN to businesses or other entities, however, their policies may impact whether they choose to work with you. For example, suppose you recently moved and are setting up utility services. The local gas company requires ID verification to open a new account, usually a Social Security Number. While you can refuse to provide it, they can also refuse to provide service.
Are there alternative identification methods?
Social Security Numbers aren't the only form of identity verification. Schools, utility companies and healthcare providers are among the many businesses that ask for SSN verification, but that doesn't mean you should comply. If you feel uncomfortable providing an SSN, consider using your:
Credit report. Creditworthiness is essential when it comes to qualifying for Internet, cell coverage, utilities and other services. Providers ask for your SSN to run a credit check, something you have the power to do yourself. In the absence of an SSN, ask if you can provide a recent copy of your credit report.
Employer Identification Number (EIN) is used by the IRS to identify a business for income and tax purposes. For contractors and sole-proprietors (i.e., a business owner with no employees), an EIN may be used to substitute an SSN within employee records, tax filings and other important documents.
Driver's license. The DMV requires your SSN before issuing a license. Use your state-issued number in place of a SSN.
Passport. International travel requires iron-clad identification in the form of a passport. Use this document as an alternative to an SSN whenever possible.
The bottom line: Identity theft victimizes millions of Americans each year, and SSN exposure poses an additional level of risk. Minimize yours by practicing caution.
Learn how it works