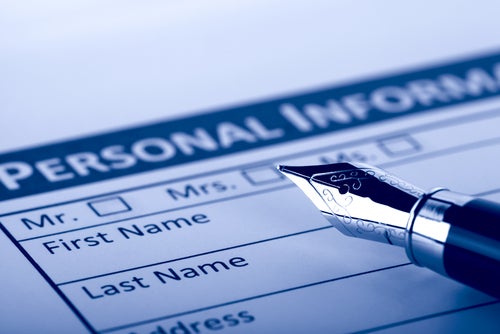 Applying for credit is an essential part of building a positive score, but what do you need to take the next step? Most creditors require the following information:
Personal
Legal or married name
Marital status
Birthdate
Current and past addresses
Email address and phone number
Social Security Number
Financial
Household income before taxes
Information of co-applicant (if applying for a joint loan)
Monthly expenses, e.g., rent, utilities, auto loans, etc. that appear on your credit report
Employment status and length
Contact info of your employer or recent pay stub to verify income
Assets including liquid savings and investments
Permission to run a credit check
Although these items represent a broad range of credit applications, they aren't suitable for every situation. For example, while you'll disclose your assets when applying for a mortgage, opening a credit card usually doesn't require this information. Similarly, an auto lender will ask about your employment, but a cell phone provider may not. Every lender is different. Ask about their individual requirements before filling out an application.
As another preemptive measure, it's wise to audit your credit reports by ordering free copies of your TransUnion, Experian and Equifax files. Highlight outdated, incorrect and negative information and work with a professional to fix these issues. While you're at it, consider purchasing your credit scores to know where you stand in the world of lending. This will help you determine which types of credit you'll qualify for today. For example, suppose your current score is 700. You might have trouble qualifying for luxury cards with no limit, but will easily secure a standard revolving account. Review Credit Karma's best cards of 2015 to see their recommendations based on credit rating. What you learn will help you make the right choice.
When it comes to large, long-term loans, credit requirements are more stringent. Although debt-to-income ratio does not play a role in credit scoring, it will determine your ability to secure a mortgage or auto loan. These types of credit also require more personal and financial details such as length of employment and proof of income. For fixed loans, credit is essential to locking in the best competitive rate.
Related Articles:
How Does Information Get On My Credit Report?
What Is the Best Way to Start Building Credit (If I Have None)?
Seven Mistakes Consumers Make On Their Credit Card Applications
Learn how it works