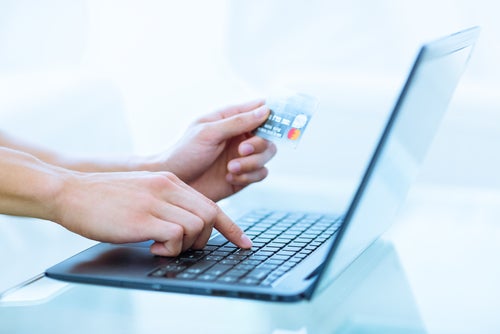 Credit repair comes with a variety of perks: lower interest rates, greater savings and better options for the future. Another opportunity lies within your existing accounts. Credit newbies are often limited to basic credit cards with few rewards. As your score improves, you may receive opt-in offers that provide new services, benefits and rewards. How will you know when it's time to upgrade? Keep the following points in mind.
Consider your options. Credit score improvement is likely to qualify you for new cards with better rewards. Visit your creditor's website to research your options. CreditCards.com also provides reviews of consumer cards based on benefits, cash back, annual fees, travel rewards and even credit ranking. Understanding the facts will help you decide whether your current credit score will earn you an upgrade.
Create credit purpose. Upgrading your credit card is an opportunity to enhance your spending rewards and aid your monthly budget. Before applying for an upgrade, decide how your new account should serve your lifestyle. "Ultimately, the decision to open a new credit card or upgrade an existing commitment is a personal one," said Diane Moogalian, Equifax's Vice President of Operations for Personal Information Solutions. "Can you afford the additional responsibility and commitment of repaying the debt? Does the card and its potential benefits currently align with your lifestyle and spending habits? All of these considerations come back to your personal situation, and if it's not right, resist the temptation to open a card that won't work for you."
Verify the changes to your credit. Upgrading your credit card presents a few credit scoring questions related to:

Account status. An upgrade isn't likely to close your account in favor of a new one, but it's best to ask this question before committing to a change. Closing your existing account means sacrificing the attached credit history — a mistake that could hurt your score.
Making changes to an existing account usually only requires a soft credit inquiry, but it's still wise to verify your lender's policies. "When a lender or company makes a request to review your credit report as part of the loan application process, that request is recorded on your credit report as a hard inquiry, and it usually will impact your credit score," said Moogalian. "If you're embarking on a journey to modify your current credit situation, be sure that you understand the differences between a hard inquiry and a soft inquiry."
Credit limit. A rising credit score indicates a lower risk of late payments and default, two qualities your creditor is likely to reward. An upgrade could come with a higher credit limit—good news for your debt utilization ratio and overall score. Learn more about the basics here.
Terms and conditions. Greater rewards and limits often come with greater responsibilities. Upgrading your account could mean a change in the terms and conditions, including your interest rate and grace period for overdue balances. Read the fine print before signing on.
Are You Ready to Upgrade?
Choosing to upgrade your credit card is a serious task, one that requires careful consideration and planning. "If you're considering a credit card, thoroughly understand your own financial situation to understand what you're looking for in a credit card," said Moogalian. "This includes not just whether you can pay additional debt back responsibly, but also having a complete understanding of your credit history."
Begin by ordering free copies of your credit reports and talking to a professional about your credit standing. An experienced advocate can help you analyze your credit reports and determine if an upgrade is right for you.
Related Articles:
Are Reward Credit Cards the Best Credit Card Option?
How Long Should You Keep Credit Cards Open? 
Learn how it works