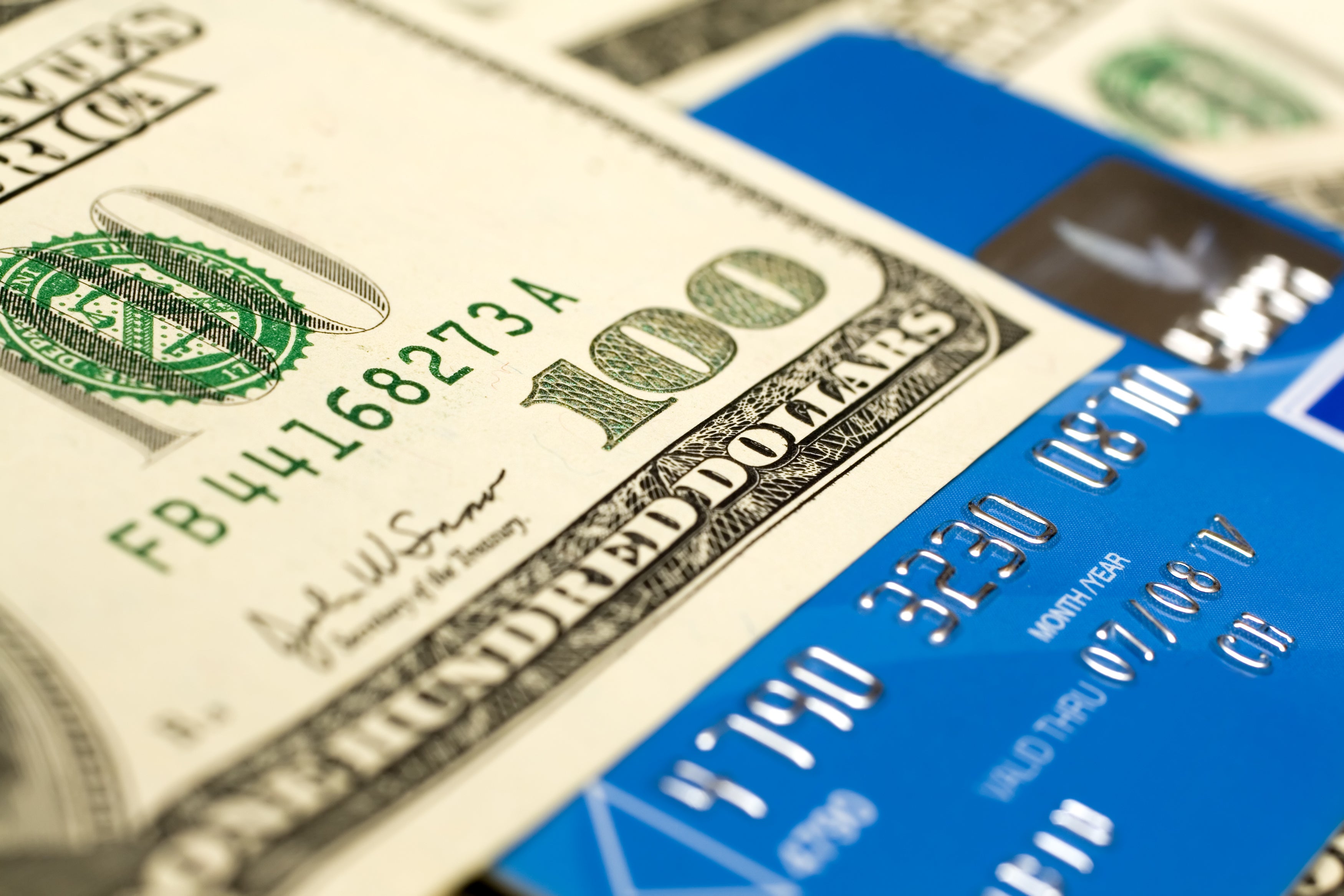 Rebuilding your credit obviously means practicing good financial behavior for a period of time. Once you've got your on-time payments under control building a great credit score is somewhat of a dance between using credit and keeping debt at bay. To that end, is it ever worth it to pay an annual fee for a credit card?
The answer is yes, but only under some circumstances.
Please note that the credit card examples offered here were valid at the time of writing, but may have changed by the time you read this post. Credit card offers change frequently and the examples are meant for illustration only. I am not recommending one card over another, but presenting this information to help you learn to make informed decisions about whether to pay an annual fee.
If I have bad credit will I pay an annual fee?
If you are starting from the bottom of the credit ladder, your only credit card options may be secured cards.
For a secured card, you deposit cash into an account. The bank then issues you a credit card and holds your deposit as collateral against default. That means you won't have access to the money in the account as long as you have the secured card. The money in the account is not applied to your charges, though. You still need to pay the bill if you use the card. Once you demonstrate responsible card management for a period of time, usually six to 12 months, you can apply for a traditional card and close your secured account (some issuers convert your account automatically). Once your secured account is closed and all charges are paid off, your deposit is returned, and some banks even pay interest.
The important thing to know about secured cards is that many are available for no annual fee. The fact that you have bad credit doesn't mean you have to pay for the privilege of carrying a credit card. Discover®, Citi® and Capital One® offer annual fee free secured credit cards, and they are not the only ones.
Do I have to pay an annual fee to get points or miles?
Many rewards credit cards charge annual fees, but quite a few are available for free. Discover®, Chase® and Citi® are great examples of banks that offer cash back credit cards that are free to own.
If you pay your full balance every month, you can essentially earn a profit using those cards. The reason these card issuers offer cash back at no cost to you is that they know that more cardholders will carry a balance and pay interest than not.
Do I have to pay an annual fee for other credit card benefits?
Many cards with no annual fee include valuable benefits. The Citi® secured credit card mentioned above, for example, offers travel accident insurance, trip cancellation and interruption protection, car rental insurance, extended warranty, damage and theft purchase protection, and roadside assistance dispatch service, all for free. Those are the kinds of standard benefits offered by many major credit card issuers.
If you want premium benefits, you'll probably pay an annual fee. Examples of premium benefits include free checked bags when you fly, a free hotel room every year, higher cash back earning rates, credits toward purchases, private airport lounge access or concierge service.
Is an annual fee worth it?
When you find yourself attracted to a credit card that charges an annual fee, simple math can help you determine whether you will gain benefits that outweigh the cost of ownership.
For example, if you and your partner expect to take one trip together each year on United Airlines, you might save money by paying for the United MileagePlus® Explorer credit card. The card costs $95 a year to own. United charges $25 for the first checked bag for each passenger, but if you purchase your tickets with the United MileagePlus® Explorer credit card, you and one traveling companion can each take one checked bag for free each way. Two people traveling round-trip together just one time will see a net savings of $5. That savings is in addition to the opportunity to enjoy the card's other benefits, including the opportunity to earn miles in United's frequent flyer program.
Southwest Airlines also has a rewards credit card. The Southwest® Rapid Rewards® Premier credit card costs $99 to own. Southwest offers free checked bags to all flyers. The clear cash advantage to this card is the 6,000 bonus points you'll earn each year after you pay your annual fee. That number of points covers any Wanna Get Away fare under $99. So by paying the annual fee, you're essentially pre-paying for $99 worth of travel. In other words, if you redeem the points for a Southwest ticket, you get the card's other benefits for free.
What about big annual fees?
Top dollar premium cards are a fad at the moment. The Internet was all abuzz recently when Chase launched the Sapphire Reserve™ card with an annual price tag of $450. Other cards are similarly expensive, like the United MileagePlus Club℠ card ($450) and the Platinum Card® from American Express ($550 as of March 30, 2017).
What do you get for that kind of cash? First, you get freebies. The Sapphire Reserve™ card offers $300 in automatic travel credits. When you use the card to make a qualified purchase from a merchant in the travel category, Chase automatically applies a credit in the same amount to your statement (up to $300 for the year). American Express offers a $200 credit toward airline fees like in-flight meals. United Club cardholders get a $100 statement credit after their first purchase, no matter what it is.
The Sapphire Reserve™ and Platinum Card® also offer credits toward Global Entry and/or TSA Precheck application fees.
These cards also offer other top-tier benefits, like more points earned per dollar spent, more value per point redeemed, more free checked bags, private lounge access, complimentary in-flight or in-airport Wi-Fi, complimentary breakfasts at certain hotels, hotel and car rental upgrades, high status in hotel loyalty programs, and so on.
Are these benefits worth the cost? Only if you use them.
Free checked bags are worth nothing if you don't fly on that airline during the year. Free Wi-Fi is not monetarily valuable unless you were already planning to purchase Wi-Fi. Free lounge access or car or hotel room upgrades? Well, the values of those are in the eye of the individual.
The most expensive credit card
Let there be no confusion: the most expensive credit card is the one you don't pay off. No credit card offers rewards that are greater than the cost of interest charges. If you carry a balance, you will pay more in interest than you will earn in rewards. Yes, it's true that you may still come out ahead if you carry a balance just one or two months out of the year, but this scenario is rare. Most consumers either pay in full or carry debt. If you are the latter type, your rewards will diminish, but not eliminate, the cost of owning and using the card.
If you are working to pay down debt, consider sticking with cards that have no annual fee. If you find a credit card that you think will save you money in the long run despite having an annual fee, track your use of the card and its benefits. Be sure you're getting your money's worth, or close the account before the next fee kicks in.
Carry on the conversation on our social media platforms. Like and follow us on Facebook and leave us a tweet on Twitter.
Learn how it works