Disclosure regarding our editorial content standards.
Credit repair is the active process of taking positive actions to help improve where you stand with credit in the long run. It's not a magic product that causes legitimate negative items to disappear from your report or shoots your score up overnight. Repairing your credit can take work and time, but this type of credit repair is legal.
Unfortunately, not all organizations that advertise credit repair services are offering legitimate products. Find out more about credit repair and learn how to recognize illegitimate companies or potential scams below.
What Is Credit Repair?
Credit repair is simply the act of working to "fix" your credit. Some people think that means erasing everything bad so your credit is pristine and you can jump up into the high tiers of the credit score ranges.
That's actually impossible and potentially illegal. Creditors and the credit bureaus have some burden under the law to provide credit reports that are fair and accurate. If you have a legitimate negative mark on your credit history, you may have to wait for time to erase it while you take positive actions to improve your credit in other ways.
Ultimately, credit repair means taking action that helps your credit score. Credit scores are calculated using several models, but the general consensus is that scores around 680 and up are considered good to excellent. Scores between 580 and 680, give or take a few points in different models, might be considered fair. Scores at the lower end of the range, which bottoms out at 300, are considered bad or poor.
When you engage in credit repair, you're usually trying to move your score up that scale. Higher credit scores are desirable because they make it more likely you'll get approved for credit. Good or excellent credit scores also help you get approved with terms that are more favorable, such as lower interest rates. That can reduce the cost of borrowing money.
A good credit score might also be required in other situations. Utility providers and insurance companies might consider your credit before taking you on as a customer, and poor credit could result in more expensive services or the need to put a deposit down. Some employers even check your credit as part of a background check, and poor credit could get in the way of your new job.
What Do Credit Repair Companies Do?
Legitimate credit repair companies do what you could do for yourself if you had a lot of time to research and follow up on details. Here are some of the services credit repair companies might offer:
They help you get a look at your credit reports and scores so you know where you stand. They also help you identify negative items that you could potentially dispute if they aren't accurate.
Some companies offer advice or a report on the state of your credit. They can help you understand what might be dragging your score lower than you prefer. Your credit score is typically made up of payment history, credit utilization, age of credit, credit mix and new credit. Credit repair companies might be able to pinpoint which of those areas you're having the most problem with so you can take positive proactive steps to improve it.
Most credit repair companies work on your behalf to dispute inaccurate negative items. Whether a late payment is reported incorrectly or there's a collection account that's outside of the statute of limitations, a credit repair company can send dispute letters and follow up to request that the items be removed from your report.
The cost of these services varies by company, and nothing happens overnight. Credit repair can be a lengthy process. Most legitimate credit repair services charge a monthly service or subscription fee.
Is Credit Repair Legal?
Yes, credit repair is legal. In fact, legitimate credit repair is protected by federal law. The Fair Credit Reporting Act requires that credit bureaus provide fair and accurate information about your credit history. If you find inaccurate information on your report, you're entitled to request that it be investigated and removed.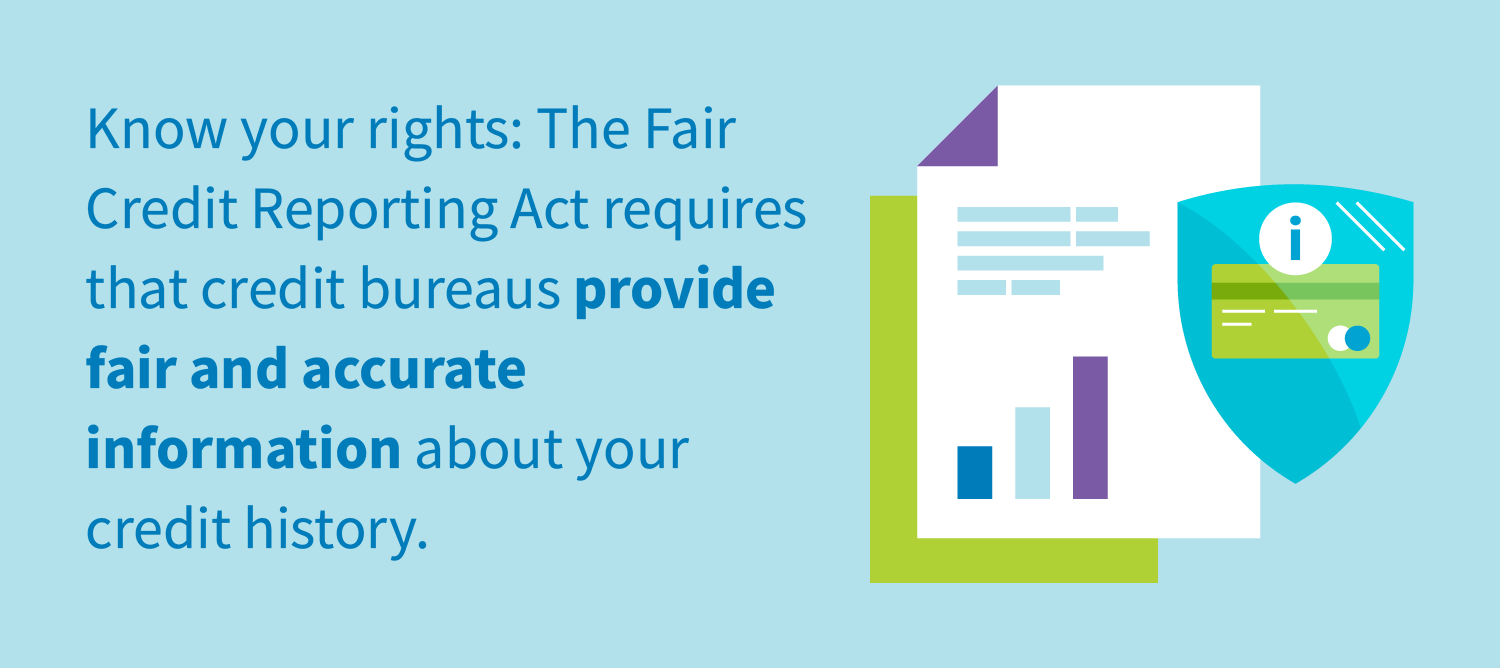 The federal government also passed the Credit Repair Organizations Act. This law governs how credit repair organizations handle business, including how they advertise and charge for their services.
State Credit Repair Laws
Most states also have laws that govern the credit repair industry. State laws may require specific licenses or bonding or regulate what fees can be charged for services, for example.
4 Signs of an Illegitimate Credit Repair Company
Understanding what's legal can help you identify illegitimate credit repair companies. These businesses operate almost like scams, taking your money and providing little in return. Here are some major red flags that you should look for when considering a credit repair company.
1. They Don't Inform You of Your Rights
The CROA requires that all credit repair contracts be in writing. Credit repair companies must also provide you with a written statement of your rights. If you don't get either of these in writing of some type, you may want to look for another credit repair partner.
2. They Ask for All Payments Up Front
This is actually illegal. The CROA specifically states that credit repair companies aren't allowed to demand advance payment for credit repair. For example, a company can't say "Pay us $500 and we'll remove these negative items from your record."
You may be asked, however, to pay for work that has already been performed, which could end up in a monthly billing program or something similar to a subscription plan when work has to continue over a period of time.
3. They Promise to Remove Accurate Negative Items
In fact, no credit repair organization can promise to remove items from your report. They don't have that power—they can only help you make a case that items should be removed. The credit bureaus and creditors take it from there.
So, if a credit repair company is promising to remove items—especially accurate ones—it's a red flag. That's true whether or not you're asked for advance payment.
4. They Otherwise Violate the Credit Repair Organizations Act
If a company does anything else that violates CROA rules, it's probably not a legitimate credit repair business. Some other things prohibited by the CROA include making false statements to the credit bureaus or creditors, attempting to falsify data or identification to keep information off a consumer credit record or misrepresenting services to consumers.
The CROA also requires that consumers be able to cancel their credit repair contracts at any time.
Other Ways to Assess a Credit Repair Company
If you can't tell that a credit repair company is displaying one of these red flags, does that mean they're legitimate? Maybe, but maybe not. Make sure to do a bit of research before you choose a company. That might include reading reviews on the Better Business Bureau website or checking the Consumer Financial Protection Bureau website to see if anyone has lodged a complaint against the company. You can also read public reviews, such as those on Google.
Your Credit Repair Options
DIY credit repair is a valid option. You can send your own credit dispute letters or read up on what goes into a credit score so you know how to make positive changes in your money management habits. That can have a positive impact on your credit in the future.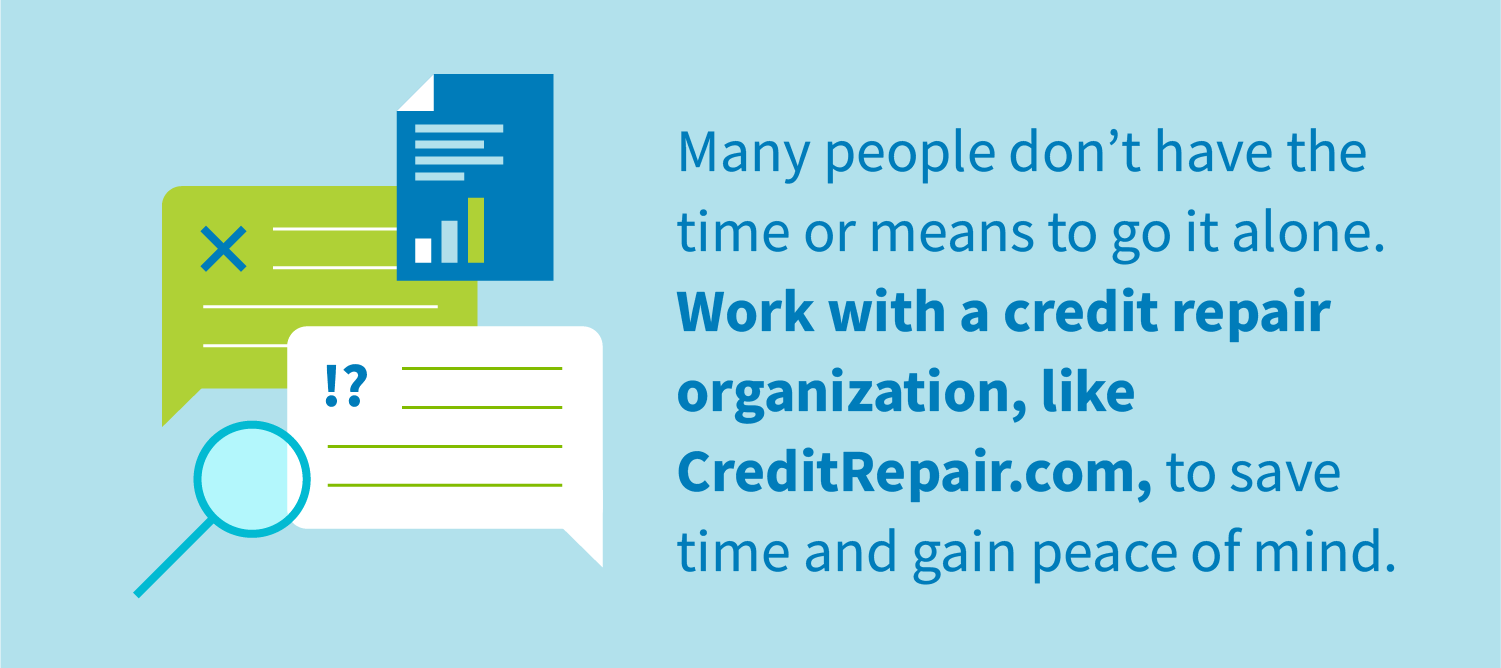 However, many people don't have the time or means to go it alone. If you work, you probably don't want to spend your free time poring over your credit history or following up on dispute letters. And many people don't know where to start and find the complex information involved in credit reporting daunting. Service costs for professional credit repair often amount to a soda and a candy bar a day, and the peace of mind and time savings that professional help brings can be much more valuable than that—which is why many people consider turning to credit repair organizations such as CreditRepair.com for help. Check out our services today to learn more about what we can do for you.
Learn how it works