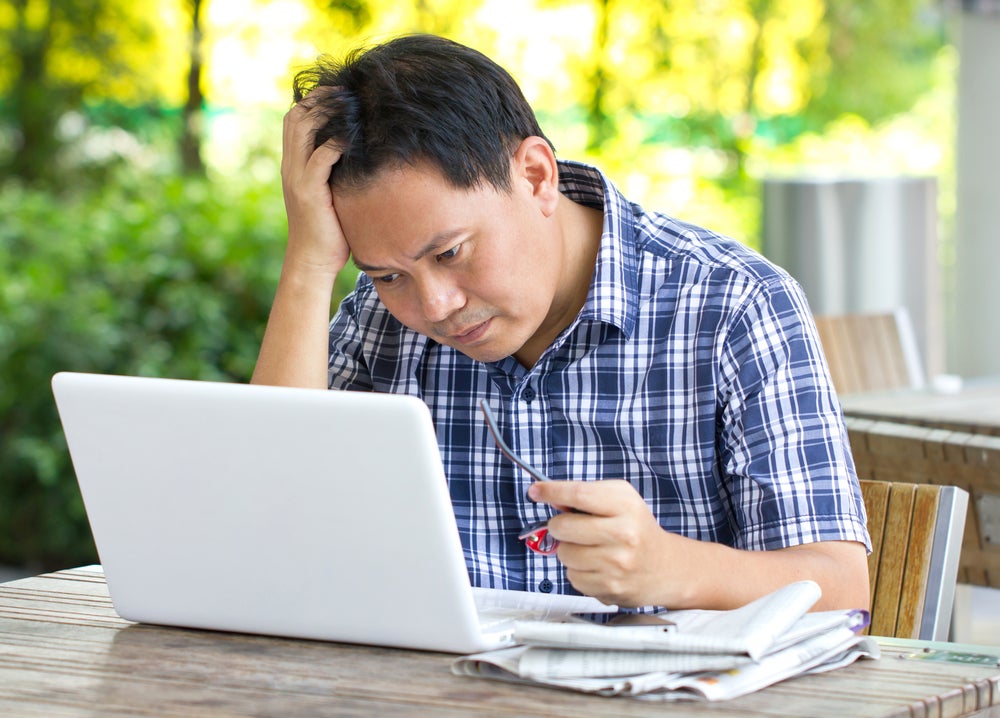 There are a number of reasons why modern consumers don't have bank accounts. Some people just don't like banks because they don't trust them, don't like the hassle of maintaining a checking account, or because of the steadily mounting fee schedules. Others are simply unable to get an account.
15% of all people who try to establish a new checking account get turned down. Turn-downs are strictly due to poor credit or because of past bank account mismanagement.  Excessive overdrafts or having a bank account terminated while still owing money to a bank will definitely get you flagged in ChexSystems, the primary system that banks and credit unions use to assess a customer's worthiness to establish a checking account.    About 80% of financial institutions use ChexSystems.  Other banks use comparable programs – Early Warning Systems (EWS) or Telecheck.
Being unbanked means you won't have a debit card, much less a commonly issued credit card like MasterCard or Visa. This can cramp your lifestyle more than you might imagine when you consider that 66% of all non-cash transactions in 2012 were conducted using either a debit card or a credit card.
Prepaid Cards
One of the most popular options for people who can't get a bank account is a prepaid debit card [Link here to my past article "Prepaid Cards – Fair or Foul"] – 7% of every noncash transaction in 2012. Prepaid cards have a number of advantages:  there are no interest charges, the use of ATMs, direct deposit for paychecks, and online bill-paying services.
A prepaid debit card isn't without its drawbacks, of course. There is a myriad of fees associated with these cards: activation fees, monthly fees, overdraft fees (your monthly fee can put you in negative territory), transaction fees, cash withdrawal fees, reloading fees, balance inquiry fees, printed statement fees, customer service fees, even "inactivity" fees if you're not using the card enough.
Not all banks will charge you all the fees mentioned above, though. Shop around for the best deal as you would with anything else you're purchasing.  Other fee savings tips:
When running transactions, use your card only as a credit card over debit if asked for your preference at a POS terminal.  You will sometimes incur a higher fee for using your card as a debit.
If you need cash back, find a bank that belongs to your prepaid card network to avoid ATM fees.  You can also get cash back on transactions from stores for no fees.
Use direct deposit to avoid reload fees – many programs offer this as a free option.
Other disadvantages to prepaid cards:
These cards will not help you rebuild your credit. No debit card, whether it's prepaid, or just a regular one issued by your bank, will help your credit rating.
Another disadvantage to using a prepaid card is that the amounts you can spend each day are limited, typically below $2500.
A final drawback to prepaid debit cards is the lack of protection offered by the federal banking system. A regular credit card has safeguards in place so that if your card is stolen or lost, you won't be liable for any unauthorized charges.
Secured Credit Cards
One of the other options for the unbanked is a secured credit card.  A secured credit card won't pull a ChexSystems report, so if you're being blocked by ChexSystems, this may be a good choice.  Secured card programs do run a credit check, but the requirements for being approved are minimal.
A secured card requires a consumer make a deposit equal to its credit line. For example, if you put in a $500 security deposit, you can charge up to $500. Sometimes a bank will reward your good payment history by increasing the card's credit line above your security deposit.  Don't expect interest on your deposit since most prepaid programs do not pay it.
Besides all the advantages to having that piece of plastic, one of the big benefits to having a secured card is that you can start rebuilding your credit.   Many of the secured programs report to the major credit bureaus, so if you pay on time, you can earn positive credit.  Be careful — programs that report your payment history may flag your account as secured, which are not rated as positively as an account not flagged as such.
Of course, secured cards have disadvantages.  One of the drawbacks is they have a tendency to have a high credit utilization rate due to the low credit limits. Credit utilization is the ratio of your used credit to your credit limit.  If you have a $500 credit limit and you charge $250, your credit utilization is 50% — way too high. The credit scoring company FICO (the company that 90% of banks use) factors in credit utilization as one third of your credit score.    Anything above 30% will cost you credit-wise.  Keep your balance low and use your card only to charge a few incidentals like gas.
Another disadvantage: secured cards can be quite expensive. Interest rates run as high as 32%.  Yearly fees can run as high as $89.   In addition, watch out for programs that require you to buy insurance when you are issued a card.  Some insurance programs charge a monthly fee as high as $55, according to bankrate.com.
 "Second Chance" and Non-ChexSystems Banks
As mentioned, only 80% of banks use ChexSystems.  A smaller percentage use Telecheck and EWS, so if you want a traditional checking account you can probably get one.    Your best bets for finding a bank that does not run a banking qualification check are online banks and some credit unions.
Some major banks have "second chance" programs that give you the benefits of a bank account but have very strict guideline on balances, withdrawals and check writing.  After a period of good behavior (typically 1 year), some banks will transition you to a traditional checking account.  Some of these programs have very good terms.  Mysecondchancebank.com offers an account with minimal costs: no monthly, overdraft, direct deposit or online bill pay fees.  In addition, this program is FDIC insured.
Being Banked is Always the Lower Cost Option
In general, a September 2013 Tufts University study found that un- and under-banked consumers pay more to use their own money than banked consumers: $3.66 more per month on average.   It may not seem like much, but in general, if you are unbanked, this same study found that your income will probably be lower than a banked consumer, and therefore every dollar probably makes a difference.
Learn how it works