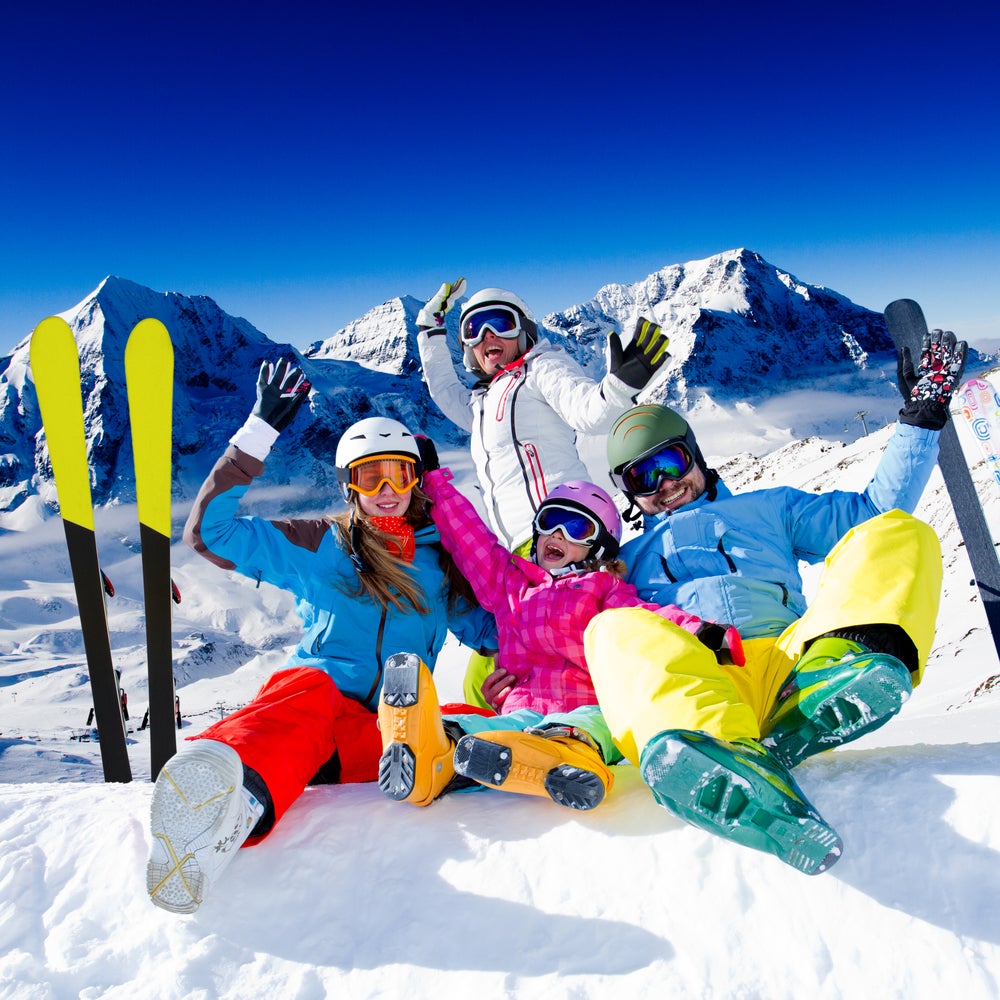 Just about everyone enjoys traveling on vacation. But one thing that's not enjoyable about vacations is paying off the credit card debts that any kind of travel, whether international, or domestic, racks up on your credit cards. If you can't pay off the balance in full, you will be paying for that vacation for some time to come in the form of interest and possibly lower credit scores. Thirty percent of your credit score is affected by your credit card balances, with steep drops in scores showing usage above 30% of the credit limits. You can avoid credit card shock by taking a few simple steps that won't make your vacation any less enjoyable, but will keep you from using up all of the available credit on your cards.
Plan Ahead
One of the simplest things you can do to keep your vacation expenses down is to plan ahead. If you already know where you're going on your vacation, and when it will occur, then book your flight and your hotel as far in advance as you possibly can. Airfares and sometimes hotels get more expensive the closer you get to your departure date.
Holiday Travel
It's a very good idea to avoid traveling around major holidays such as Christmas or Thanksgiving; those particular holidays are when demand for airline seats is highest, and therefore, the airlines charge their highest fares. SmarterTravel.Com can help you track down the best airfares and the cheapest lodgings.
The same goes for hotel accommodations: if you can make your trip to a popular vacation spot during the off-season, you'll most likely have an easier time getting a room, and the room rates will be lower. The weather might not be as ideal as it would be during prime vacation season, but you'll have to deal with smaller crowds, and you may be able to score other deals such as cheaper meals and lower costs for tours and other popular attractions.
Pack Carefully
Don't over pack. Most airlines charge $25 or more per checked in bag each way, and you will be charged extra for overweight bags (most overweight charges occur after 50 pounds.) If you check in two bags, this adds up to $100 extra per round trip. It's the policy on all major airlines to allow one carry-on bag for free, and one personal item like a purse or briefcase.  See if you can get away with carry-on baggage alone, especially for short trips.
In addition to baggage fees, careful packing can save you money: forgetting items can cause you to buy extras of things you already own at home (often at outrageous prices), like shampoo, sunglasses, and sun screen.
Find the Best Prices for Your Accommodations
High prices for hotel rooms can quickly annihilate your travel budget if you stay in pricey hotels located in city centers or the most popular destinations. If you want to have an affordable vacation, then shift your paradigm to allow for accommodation alternatives. Think about hostels that take in adults or families, college dormitories are sometimes available for rental during the summer, bed-and-breakfast establishments can be surprisingly affordable, or try housing swaps or renting an apartment if you're planning to stay anywhere for more than a week. If you want to keep your vacation costs down, it's important to think outside of the box and consider alternatives to conventional (and increasingly expensive) hotel rooms. Craigslist often offers some great homes for rent in the U.S and there are other great home swapping websites for foreign destinations. Homeaway.com offers great homes for rent in many countries, including the U.S.
Public Transportation Is the Best Deal
When you arrive at your destination, don't take a taxi to your hotel. Taxis are expensive, wherever you are. Instead, check on what public transportation is available. In Europe, Japan, Scandinavia and other places, public transportation is mostly state of the art, so you can get to your lodgings easily, and at low cost by taking a train, bus, or subway. If you're planning on staying for a week, consider getting a weekly pass for the local public transit system.
Try Buying Food Locally and Eating In
If you dine out for every meal while vacationing can really add up, especially if you're traveling with a family of four or more. If you're renting an apartment or staying at a hostel, there will usually be a refrigerator and a kitchen that you can use. Take advantage of that and prepare some of your meals there. It can be fun shopping for fresh produce at local markets, and will give you more of a flavor (no pun intended) of local life. Packing a picnic lunch for your day's sightseeing can also add to the fun and will ensure that you and your traveling companions are eating healthy, instead of scarfing down overpriced fast food at tourist attractions. It can also be helpful if you're traveling with small children who are picky eaters and don't like the local cuisine. You'll also be surprised at just how much money you can save by employing this one simple trick.
Don't Waste Money on Souvenirs
Another big drain on vacation funds that can lead to overspending is buying souvenirs, things like t-shirts, coffee mugs, toys for the kids, and other items that may be fun to buy on impulse, but will probably wind up just gathering dust in your home once you return. Remember that for most people, having experiences is far more valuable than buying things. You'll be enjoying your memories of your trip far longer than you will that souvenir ashtray from Aruba. It can be tough if you're traveling with children, especially younger children, who want a toy or T-shirt to help them remember their trip. In that case, get the child to agree ahead of time to only getting one special souvenir. And if the adults simply must get a souvenir, buy a refrigerator magnet or a Christmas ornament, something you'll actually use that won't be expensive.
Plan A Budget—Then Stick With It!
Smart travelers usually have a budget planned for their trip ahead of time, but it's also a good idea to establish a daily spending limit. Unless you're going on some kind of all-inclusive travel excursion, it may be a little harder to figure out how much you will need to spend per day. However, there is a free online travel budget application available that can help you figure out what you will need to spend per day. If you keep within this limit, you should stay within your budget.
Learn how it works