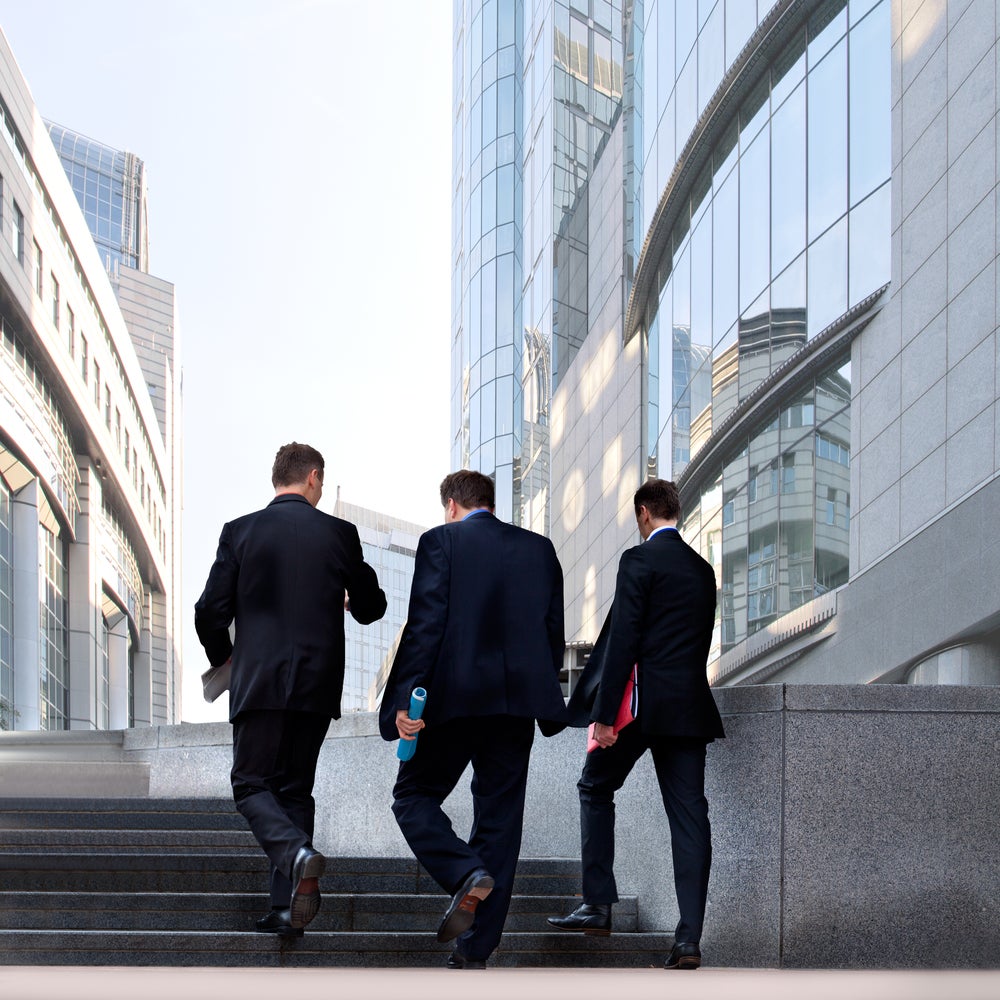 In the world of personal finance, one oft-overlooked professional service is the personal financial planner or advisor. Many people don't think they have enough money to hire a financial planner; they may think that such services are only for rich people. Others may believe that financial advisors are good only when you are looking to invest money. They may not know what a financial planner does, or they may be reluctant to "air their dirty financial laundry" with someone they do not know.  The truth is that everyone can benefit from talking to a personal financial advisor. The state of personal finance in America is very sad; it's both surprising and shocking that one third of all Americans have no savings. More people should be taking advantage of what a financial planner has to offer.
The Advantages of Hiring a Personal Financial Planner
Organization. A personal financial planner will get you organized; the mere act of hiring one will force you to get your financial documents all in one place.   Once you have all of your information put together, a good financial advisor will help you arrange your finances so they are manageable and easy to understand. They will then focus on both the larger picture (your career, taxes and investments) and the smaller picture (your household budget).
Goal Setting and Coaching. A good financial planner helps you to set financial goals like having enough for retirement or buying a house. The financial planner will review your progress and help you to formulate steps to get to the next part of your goal. Financial planners provide coaching with budgeting, debt repayment plans and how to take advantage of employee benefits (like choosing 401(k) investments). In addition to your finances, some financial planners provide counseling on credit matters.
Provides clear-headed look at your finances. Oftentimes, our emotions get in the way of making smart financial decisions. Using a financial planner has the advantage of getting an objective, third-party view of your situation. A financial advisor can provide you with unbiased advice that can really help you see the reality of your money situation.
Plans for the future. A good financial advisor helps you to anticipate things that could or will happen to you in the future, such as the loss of a job, additions to the family or stock market fluctuations. They help you to create action plans to follow should any occasion arise.  Having a plan of action can help you avoid costly mistakes with your finances when you're dealing with a crisis "in the moment". In addition, your financial planner provides accountability for your plan as you strive to reach your goals.
Provides education. A financial planner will do the research in order to find the information you need in order to make good decisions about your financial future. Once the information is obtained and presented, they will answer your questions and provide the necessary resources to fully answer them.
What Should You Look For in A Personal Financial Advisor?
Anyone can hang a shingle outside their door that proclaims them a personal financial advisor. However, your finances should only be put in the hands of someone knowledgeable and who has your best interests in mind. Here are some of the ways you can tell if the professional is the one for you:
He or she should have a CFP designation. Having a Certified Financial Planner® (CFP) designation means that the professional has had extensive education and has passed a difficult test on personal finance and investments.
You should only work with fiduciaries. A personal financial advisor should be willing to sign a fiduciary oath. A fiduciary oath is a personal pledge to act in good faith and with candor, work for your best interest, to point out conflicts of interest, and to not accept any referral fees or compensation contingent upon the purchase or sale of a financial product.
He or she should have experience dealing with clients like you. There are advisors that only work with people who have a lot of money (6 figure salaries and 7 figure investment portfolios) but there are many advisors who work with the middle class. Speaking of experience, experts recommend at least 3 years.
It's essential to check backgrounds and references. Ask a prospective financial planner for references from people in similar circumstances. In addition to checking references, make sure you do a background check. Ask if he or she has ever been convicted of a crime or if they have any disciplinary actions against them. You can run a free online check with the CFP board for individuals in your state. You can also check their investment advisor public disclosure.
Are they a good fit? Beyond approving of their experience and credentials, do you like and trust the person? Your relationship with your financial planner will be long term. Personality matters. Feeling comfortable with your planner is very important. Avoid anyone who talks down to you, pressures you to buy something or doesn't explain recommendations.
How do they plan on getting paid? There are three ways for a financial planner to get paid: through up-front fees, through commissions and through both commissions and fees. Most experts recommend that you deal only with fee-based financial planners – you don't want the promise of a commission to taint a recommendation. If a financial planner doesn't specify the fees up front, run away. If someone tells you you are getting something for free, what they are really saying is that they are receiving commissions. Run. Many planners offer a monthly subscription fee, so you are able to call on them when needed, in addition to a scheduled yearly or bi-yearly review.
How to Find a Personal Financial Advisor
There are many good online resources for finding a CFP, though the best way to find one is often through recommendations from others. Some tips:
Ask a friend for their planner's information, especially if their financial situation is similar to yours.
You can try the National Association of Personal Financial Advisors (NAPFA) at http://www.napfa.org/. All of the planners you will find on this site have their CFP designation, are fee-based only and the criteria for being listed on the site often exceed CFP credentials.
Another source is the Garrett Planning Network, a group of financial planners that accept small projects at an hourly rate. Not all of them are certified, but the ones that aren't are actively working towards their designation.
http://xyplanningnetwork.com has a list of advisors who specialize in Gen X and Gen Y clients.
Financial Planning Association lists only certified CFPs.
How Often Should You See a Personal Financial Advisor?
Many personal financial advisors suggest that your relationship with them should be similar to a personal physician. In general, you receive a check up every 6 months to a year from your general practitioner; financial planners suggest the same frequency to consult with them. Just as preventive medicine can help avoid serious medical problems, the best time to see a financial advisor is before you're in money trouble. If you pay a monthly subscription, you may not meet with your financial every month but they are available to answer questions on a regular basis.
Learn how it works