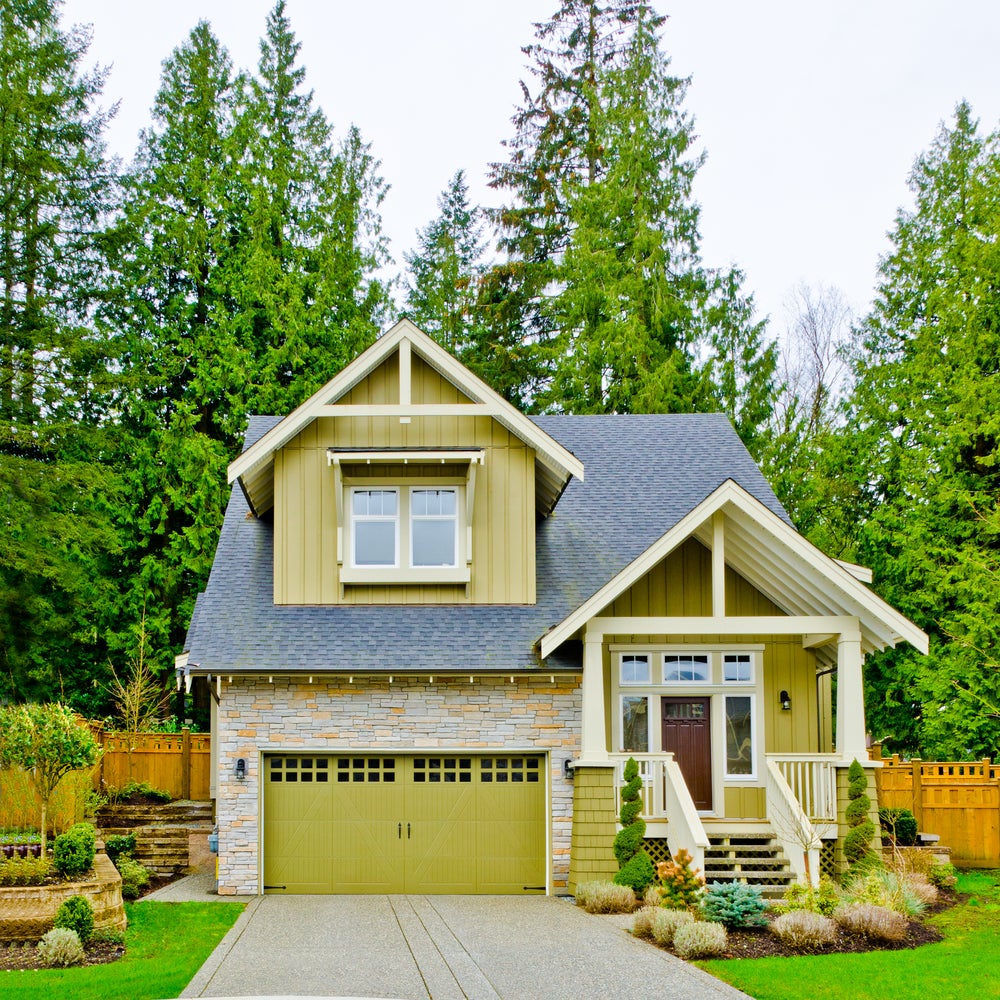 Owning your own home has been part of the American dream for many decades. However, both the mortgage crisis and the housing market crash of 2008 caused many people to become more cautious when considering the purchase of a home. Home ownership can be more expensive than you think, indeed, in many cases it is cheaper to rent than to buy. However, if you're ready to take the plunge, you might want to review this checklist to make sure you're really ready.
1. Stable Employment
Lenders generally look for two years of stable employment when qualifying prospective homebuyers for a mortgage, but there may be some flexibility with some institutions. If a change in employment has resulted in advancement in your career or larger salary, it will be seen as a plus. In addition, if you've switched jobs but stayed in the same line of work, this will count towards your 2 years of stable employment.
You will be expected to provide two years of proof of income in the form of wage statements (W-2s) and tax returns. If you are self-employed, you may be requested to provide several years of returns. If you own your own business, they will want to see your 1120 business tax returns in addition to personal 1040 ones.
2. A Good Credit Record
Although lenders have indicated they are willing to broaden their horizons when it comes to credit standards, you still need decent credit in order to get a mortgage. Where you fall in the "good credit range" matters too. If your credit is excellent (a credit score of 750 or above), you will enjoy the lowest rates. If you are teetering on the edge of acceptable credit (a 620 FICO score is typically as low as lenders are willing to go), you will be paying higher rates. In addition to higher interest rates, if your credit score is marginal, your choices of loan products may be limited. If you go with an FHA loan (more forgiving of lower credit scores), you will be required to pay an additional monthly mortgage insurance premium on top of your mortgage payment.
Even if you're sure you have good credit, it's best to pull your credit report to make sure there are no nasty surprises in the form of late payments, mysterious accounts or collections. If you have any problems on your credit record, ensure that you have resolved these issues before applying for a mortgage.
3. Budget Under Control
To qualify for a mortgage, you need to demonstrate that you have responsible spending habits. One way lenders verify this is by looking at your debt ratios. Your debt ratio is the ratio of the total amount of loan payments you have each month divided by your gross monthly income. Lenders like to see debt ratios of no more than 36%-43%. A lender will calculate how much home you can afford by calculating the maximum monthly mortgage payments you can make and still stay under the debt ratio guidelines.
Hold off on making large purchases such as a new car, until after you have purchased your home, as any new loans you take out will count towards your debt ratios. Many people make the mistake of getting approved for a mortgage, and before the loan closes, they buy a new car. Before the bank gives out any funds for a mortgage, your credit report is pulled for a final time and your debt ratios are calculated based on this latest credit report. That last minute new car payment may disqualify you for the loan.
4. Plans To Stay in the Area
Closing costs for a mortgage run into the thousands of dollars (Zillow estimates about $3700 on average), and it may be several years before you recoup your costs in the form of appreciating home values or the building up of equity. If you have a short-term goal of securing employment in another part of the country, it may be more financially reasonable to simply rent for a period of time. However, if you plan to put down roots or stay in the area for three or more years, it is worth the time and the financial investment to purchase a home.
5. The Right Timing
Many say that timing is everything in life, and this is especially true of buying a home. If you have a long apartment lease contract for which you will be financially liable, it may not be a good time to look for a home. Similarly, if you are very close to the end of a lease, and need to find housing within a month, it will not leave enough time to find a home and complete the required application process. However, if you have a reasonable time to house hunt and complete the lender's requirements, it may be the perfect time for home ownership.
6. Significant Savings
The more money you can put down, the more you will save each month on your mortgage payment, and it's not just reduced interest costs. Private mortgage insurance (PMI) is required on all conventional loans with a higher loan to value ratio of 80%, and runs about .5 – 1% of the loan balance per year. Putting 20% down is usually out of reach for most homebuyers, but if you can do it, you can save hundreds of dollars a month. Research your options before you begin your home search.
Don't have 20% to put down? With new guidelines in place as of December 2014, you can put as little as 5% down with a conventional (Fannie Mae or Freddie Mac) loan. As was mentioned, FHA loans require a 3.5% down payment; if you are a veteran, you may be eligible for a VA guaranteed loan that requires no down payment and also no mortgage insurance.
Your savings goals should not stop at merely having enough for a down payment and closing costs. Once you've reached your down payment goal, you need to have a rainy day fund that can cover emergencies such as plumbing leaks, new air conditioning, heating units or new appliances.
7. Realistic Expectations
New homebuyers often have unrealistic views of how much home they can afford. In addition, they are not ready for the lengthy search for the right house, do not expect problems with negotiations, or the epic battle with mortgage companies that ensues when trying to gather all the right paperwork. If you are truly prepared for purchasing a home, you will be ready to adjust your expectations to what you can reasonably afford, be flexible about home features and be patient when the purchasing process does not go according to plan.
Learn how you can start repairing your credit here so you can start planning for your future home. You can also carry on the conversation on our social media platforms. Like and follow us on Facebook and leave us a tweet on Twitter.
Learn how it works