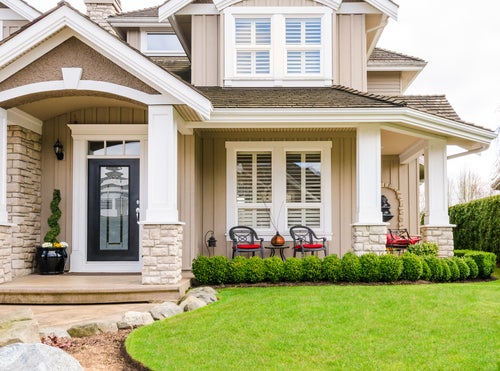 Have you come out of the recession fog with a great new job and an optimistic outlook on buying a house, only to hear house prices in your neighborhood have risen? Have you heard the Fed raised the interest rate and are now worrying that maybe you will pay a lot more for a mortgage loan?
Well, both those trends are only slightly true, and you haven't missed the house buying boat yet.
Here's why 2016 is still a great year to buy a house.
The Fed only raised the interest rate a tiny bit
The U.S. Federal Reserve historically raised its key interest rate by 0.25% on Wednesday December 15, 2015 for the first time since December 2008. It was lowered to near 0% in 2008 to stimulate the sagging housing market after the bubble burst in 2006, when mortgage loan interest rates were around 6%. The Federal Reserve has said it will continue to raise the rate slowly and by tiny increments possibly throughout this year, but currently mortgage loans are hovering at just under 4% for those with good credit, a far cry from 6%. It is true that even a quarter percent makes a difference in what you will pay back over a 30-year mortgage loan, but you shouldn't let that stop you from buying a house in 2016 because, comparatively, any mortgage loan around 4% in 2016 is still a great deal.
House prices in your neighborhood are likely not rising that much
If you live in California (and a few other states), house prices have been steadily climbing during 2015. But not so much for the majority of the rest of the country. In my town (outside Tampa, Florida), prices have climbed about 10% to 20% and inventory has shrunk but there are still great deals on great houses because you are buying on the bottom rungs of an upswing. Yes, prices were lower in 2014 and 2015, but they are still at least 40% lower in most areas than they were in 2006, so you can still get lots of house for your money during 2016. You can expect that the rise in prices might slow in order to stimulate buyers as the Fed raises the key interest rate further throughout 2016.
In addition, the most recent release of U.S. economic indicators by the Federal Reserve of Richmond, shows existing home sales have dipped substantially in the last few months of 2015. There was a bit of a spike last year when existing home sales began to climb and home prices rose, but sales have fallen in the past few months back to 2012-2013 levels when housing was still pretty depressed — although much improved from the lowest recessionary levels during 2010. Because of this unstable trend, you can still find great deals on houses during 2016.
There are still great government mortgage loan deals, if you need down-payment help or have poor credit
With a less-than-prime credit score at 580, you can qualify for U.S. Department of Housing and Urban Development (HUD) Federal Housing Administration (FHA) mortgage loans with just 3.5% down payment. There are even some United States Department of Agriculture (USDA) mortgage programs for development in rural areas and many Veteran's Administration (VA) home loans for which you can get 100 percent financing.
I've heard some whispers that HUD and other government loan programs may tighten up lending regulations in the future, so 2016 is the perfect time to take advantage of these generous programs.
You might also calculate your Total Debt Service (TDS), which is a ratio lenders use to decide whether a potential borrower already has too much debt. Simply divide your proposed annual mortgage payments plus property taxes and any other debt payments you currently pay (auto, student loan, credit card) by your gross (before tax) family income to calculate your total debt service. You can afford that mortgage if you are under 40%. The lower the better. And, if you have steady employment and good rental payment habits for at least the last 12 months and the required cash down payment saved up, you're in a great position to benefit from still low-interest mortgage loans during 2016.
If you have good credit and the down-payment saved, you can still get a great mortgage loan rate during 2016
The better your credit, the lower the interest rates and fees and the fewer insurance premiums are piled onto loans. A borrower with a larger down payment and a higher credit score (700 or higher) could get a conventional mortgage loan, a lower interest rate with no points and fewer closing costs than someone applying for FHA loans with worse credit.
If your credit score is holding you back, you can get help quickly with professional credit repair, like CreditRepair.com, which can help you analyze your credit reports for errors and old accounts that should to be removed immediately as well as to challenge collections reports to clean up your credit quicker than you could do it yourself. You can get that done while you still have time to take advantage of 2016 mortgage programs at interest rates and home prices available during 2016 before they rise more.
Related Articles:
Here's How You Can Lower Your Interest Rates for Everything 
How Does the Interest Rate Increase Affect Loans in 2016?
Get Smart About Credit: What to Know Before You Buy a Home
Learn how it works