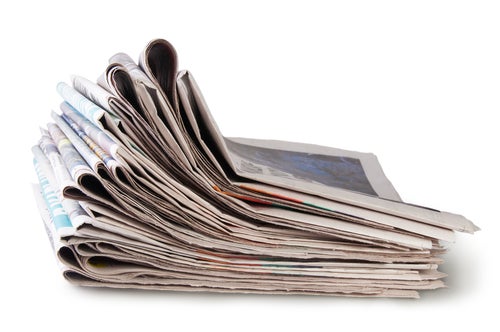 Have you heard all of the credit reporting and credit scoring news this year? It was pretty much all good.
In case you missed out, here's a re-cap of what went down and how it may affect your future credit in the New Year.
N.Y. State settlement agreement results in sweeping credit bureau changes.
On March 8th 2015, TransUnion, Experian and Equifax (the three national credit reporting agencies) executed a lengthy phased agreement with Eric Schneiderman, the New York State Attorney General. The phase 1 changes took place on September 8, 2015. Here are some of the positives for consumers.
New reporting format: Finally, the original Metro credit reporting format (from the 1970s) is being officially phased out and replaced with the Metro 2 format (developed in 1998). Metro 2 standardizes the information reported to all 3 credit bureaus and also provides for mandatory compliance of all federal laws such as The Fair Credit Reporting Act, the Fair Credit Billing Act and the Equal Credit Opportunity Act. The new credit reporting form contains 67 fields which allow for more accurate account reporting and recognition by all 3 credit bureaus. That's not counting the 47 more fields which summarize the data to further help to improve the accuracy of the data reported.
Authorized user birth date requirement: The date of birth of an authorized user must now be recorded to correctly link the account to the correct user's credit report. That's good news for those building or repairing their credit as an authorized user on someone else's account.
The "empowered agent" provision: Now, when you provide supporting documentation to a dispute and the credit bureau does not modify the information contained in your report accordingly, your supporting documentation will be turned over to a worker who has the authority to make the change based solely on the documents you provided. That's why we recommend you always provide as much additional documentation as you can to prove your dispute case, so it is not left to the (possibly inaccurate) records of the creditor.
Use of alternative sources of data raises credit scores and scores more consumers.
FICO, TransUnion, Equifax and Experian have all conducted research and tests in 2015 and announced their positive results in scoring more consumers who were previously unscorable or stuck with a stagnant low credit score. They have added a consumer's history of utility payments, wireless carrier payments and leasing information for those with low credit scores or those who cannot be scored using traditional credit accounts. 
If you are in the process of repairing your credit, these tests underscore the importance of paying all your bills on time. And, if you go to apply for a loan, you just might get one of the lenders who is testing these new models.
Equifax is testing its InsightScore for auto lending and says it can score those with little or no credit history, but with a proven track record of paying other bills.
An Experian study found that by including on-time utility payments in credit reports, there was nearly a 50% drop in consumers with low credit scores between 300 and 600; a 54% increase in consumers with credit scores between 601 and 660; and a 15% increase in those with credit scores over 661.
FICO has reported that its tests with a small group of lenders scored 50% more previously unscorable applicants using FICO Score XD. More than one-third of applicants scorable using FICO® Score XD score above a 620.
And, TransUnion has announced their new CreditVision Link Risk score approved 24% more auto loans in tests with one auto lender.
Vantage Score has grown to 6 billion in 2015, scoring more consumers.
VantageScore is officially proven useful and the amount of lenders using VantageScore has doubled in 2015. The credit bureaus reported that seven of the top 10 largest financial institutions in the U.S. are now using VantageScore 3.0 credit scores and 2000 lenders have used VantageScore between 2014-2105.
VantageScore 3.0 is calculated slightly differently from a FICO score which could result in a higher score (although not always) and also result in a score where you were unscorable with a traditional FICO credit score. VantageScore says it's able to score 30-35 million consumers not typically scored by conventional models. How does this help you? Well, another score is better than just one, especially since you never know which score a lender is pulling on you.
New FICO 9 score model adds rent payments, deletes medical and paid collections.
The new FICO 9 score now includes rent payment information (when reported) which is beneficial for those paying rent on-time in large managed properties who are able to report that payment history. The new FICO 9 also differentiates between medical and non-medical collections and excludes paid collections entirely for more accurate scoring.
If you ever had a paid collection or a medical collection sitting on your credit report for 7 years causing your low score you can see immediately how beneficial this new score model is.
There was a lot of news in credit reporting and credit scoring this year and hopefully more and more lenders will adopt the new score models as you adopt heathier credit habits.
Mantra for 2016: "Make all of your bill payments on time."
Learn how it works