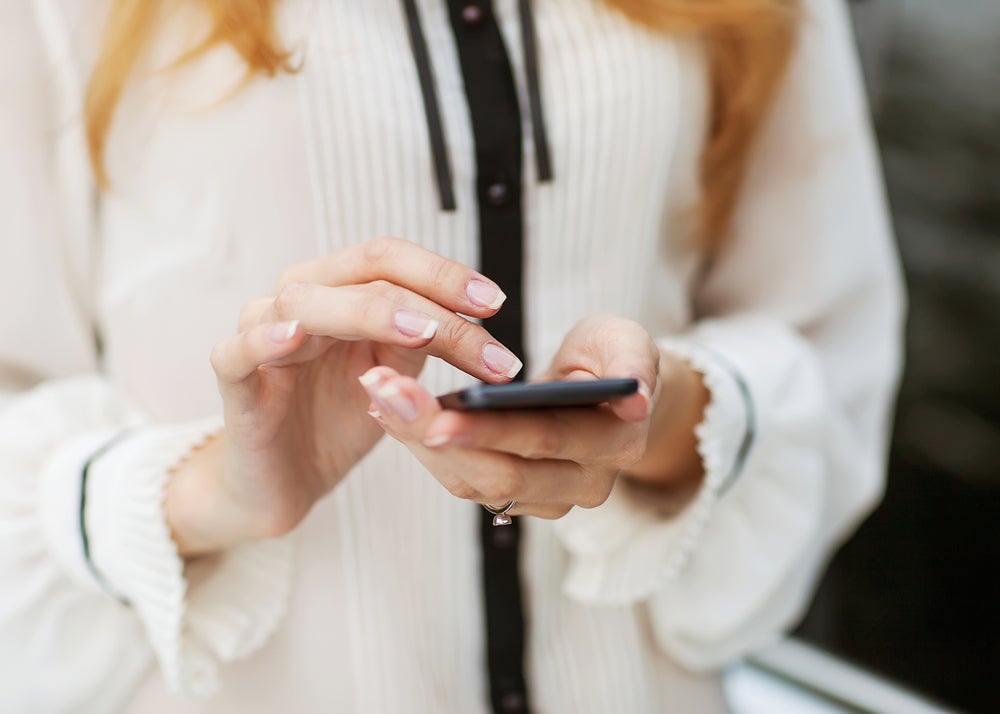 Smartphones that live in millions of American pockets and purses and the apps designed for them leave virtually no excuse to remain in the dark about personal finances. Free mobile apps help track your money, frame and follow a budget, settle bills, pay off debt, make investment choices and handle just about any other personal finance task you might think of.
Your bank
Start with your bank's mobile app, which usually includes options to deposit checks and pay bills via the mobile device, manage credit cards issued by the bank, and receive a variety of customizable text alerts. Some of the better bank apps, like USAA, offer goal-setting and retirement planning advice, tax forms, loan calculators, shopping portals, credit score analysis, member forums and more.
Prism
One of my very favorite money management tools is the no-frills, bill-pay app called Prism. Prism is a personal assistant whose job it is to stay on top of your bills. Since payment history makes up a huge chunk of a FICO score, paying on time every time is a priority, and anything that helps me streamline that process gets high marks. The app puts all of your bills on one dashboard, and allows you to review, manage and pay at any time. All for free. If the biller is in Prism's system, Prism tracks the balance and due date. When notifications are enabled, Prism alerts you to new statements and upcoming due dates. Paying the bill is as easy as a swipe (assuming payment accounts have been set up). Payment is executed very quickly, with a speed similar to what the user would experience by logging directly into the biller's website. (Prism never takes possession of the funds. Funds transfer directly from the payment account to the biller.)
More than 14,000 billers are in Prism's system, including virtually all of the nation's biggest. New billers are added each week. Billers not yet in the system can be managed manually.
Prism does only one thing – manage your bills – and does it to perfection. Its main advantage is the chance to never miss another due date, even if you choose not to set up automatic payments. Late payments kill credit scores, but many consumers resist setting up automatic payments because they don't want to relinquish control over how much is paid and when the transaction occurs. Prism allows users to retain full control even while it provides timely reminders and an elegantly fast and easy payment process.
Few bill pay apps exist, and none can best Prism. Rival apps are heavy on manual input so the reminders are only as good as the user's input diligence. The only competitor worth a mention is Mint (which we discuss below) but we don't recommend its bill pay feature over Prism. Keep reading to find out why.
Prism is available for iOS, Android, Windows Phone, Windows 8 and Kindle Fire.
Mint  
One of the most popular budgeting apps on the market, Mint is a strong favorite among consumers who like to manage all of their finances at a glance. Mint's best feature is its big-picture view. Mint shows the balances on all cash and debt accounts, as well as grand totals for cash, credit cards, loans, investments and property. Another key feature is its budgeting tool. Budgets are fully and intimately customizable, but the software also does a great job of generating budget data automatically based on past spending behavior.
The new, redesigned Mint app displays an attractive overview that includes recent transactions, budget and bill pay alerts, your current credit score, and analysis of recent spending patterns. Unusually high spending in any category triggers a message for your review. Mint also helps users set financial goals and track progress. Colorful graphs and charts display all of the summarized information. Furthermore, Mint offers "ways to save," or targeted credit offers, based on comparing the user's existing credit products with alternative products on the market. This feature can result in savings – for example, by showing a credit card or mortgage offer with a lower interest rate.
A possible drawback to Mint is that the software may be excessively generous in its calculation of net worth, which could distort the significance of outstanding debt. Mint includes home value and term life insurance on the asset side of the ledger. Financial experts often warn that the primary residence should not be considered a cash asset because it really isn't the same as cash unless you sell it, and even then you'll usually have to use the money for your next residence. Also, it feels a little bit odd to see term life on the asset side, considering the fact that the cash only materializes at death (the policy having no cash value in the meantime). Although insurance is a potential asset for beneficiaries until the term expires, for the owner it is just another monthly bill to pay.
Details can be argued from many angles. Although I do not consider home value and term insurance to be in the same asset category as an investment, savings and other more liquid accounts, personal pride gets a nice boost when all of the figures are added to net worth.
Mint recently launched Mint Bills after acquiring the bill pay app called Check. Mint Bills has many of the same features as Prism but comes with a couple of important disadvantages: credit and debit card payments incur a fee. And, payments take two to four days to post. Prism wins on both points.
The bottom line
No app can fully manage your money. A good, solid understanding of finances is critical for any of us who want to stay ahead financially. Apps are great tools for checking in and handling many transactions on the go, but they cannot serve as a genuine financial plan. Scott Smith, president of CreditRepair.com, notes that "apps are easy ways to get updates, but overall financial management is a much more long-term, not short-term, exercise."
As you experiment with the many apps that are available, remember that even at their best they are only accessories.
Learn how it works