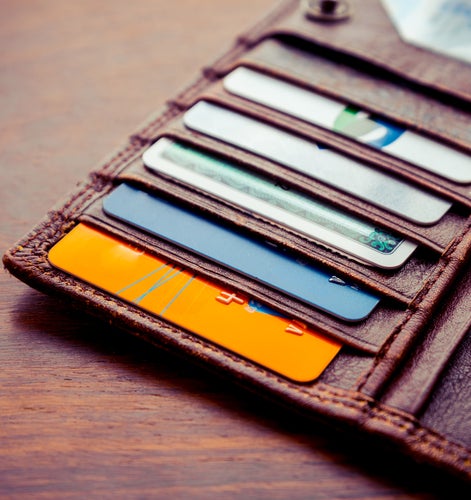 A new form of payment is entering the marketplace. For consumers wary of mobile payments via ApplePay or GoogleWallet, an alternative has arrived in the form of a "smart" credit card: a payment method that allows users to combine all their accounts into a single card, lightening wallets and streamlining transactions. Review the FAQs below to learn how this new technology could impact and improve your lifestyle.
Why should I use a smart credit card?
What's wrong with tried and true plastic? Major players in the smart credit card industry tout the benefits of their products in the forms of:
Familiarity. A smart credit card has the appeal of familiar plastic with an added level of use.
Preferred payment. Many retailers do not accept mobile transactions as a method of payment. Smart credit cards may be used as any standard payment method where regular Track 2 credit cards are accepted. (Note: Track 2 cards contain two stripes: one for your name and personal information and another for your credit card number. Most credit cards use Track 2 formatting).
Simplicity. A thinner wallet equals simplicity with smart credit cards. A single card can house multiple accounts — including credit, debit, rewards cards, frequent flyer cards and gift cards — serving as a literal catchall for every personal account.
How does a smart credit card work?
Smart credit card companies include Plastc, Swyp, Coin and Stratos — all of which use similar technology to simplify financial transactions. Swyp describes the transition as a simple process with a few steps.
After placing your order, the company mails your card along with a magstripe card reader (think the old-school "swipeable" card readers).
Smart credit card setup requires ID verification, much in the same way standard credit cards require online or phone activation. You'll provide the last four digits of your Social Security Number and answer a few questions about previous employment, residences, and other information that appears on your credit report.
Once your identity is verified, you'll use the card reader to swipe your existing credit cards and load them to your smart credit card.
Unlike a magnetic stripe or chip cards, smart credit cards are Bluetooth enabled, allowing the card to access multiple accounts simultaneously for use. When making a purchase, simply chooses the account you wish to use from a selection list.
Is a smart credit card safe?
Yes. Although smart credit cards have the familiar look of plastic, their technology is entirely different. According to Swyp:
"SWYP uses bank grade encryption to secure personal financial data. Like conventional cards, it also has the account holder's name and signature. In short, it is very secure."
"If your wallet is lost, it had better get into the hands of a good Samaritan, or else you will spend endless hours contacting card issuers. If your SWYP loses touch with your phone, it locks itself up and goes into PIN secured mode. If you lose your SWYP, the card automatically locks itself as soon as it is out of range of your phone. Multiple incorrect pin attempts will erase the card data."
In addition to physical safeguards, retailers who accept smart credit cards are required to adhere to DSS (Data Security Standard) compliance standards that protect data stored on traditional credit cards, creating an added layer of security.
Is smart credit card use limited by a mobile connection?
No. Although smart credit cards are linked to an app stored on your phone, you do not need Wi-Fi or a mobile connection to access your payment options. For example, suppose you forget your phone on a trip to the grocery store. Although your smart credit card is locked when your phone is out of range, you have the option of manually entering a PIN number or—depending on the supplier—another type of verification to unlock your card.
The bottom line: Like any other method of payment, smart credit cards aren't foolproof. Physical safety and personal responsibility are the best ways to keep your accounts secure.
Related Articles:
What Are Those Chips on My Credit Cards?
Good (And Not-So-Good) Alternatives to Credit Cards
How Many Credit Cards Do You Need? 
Learn how it works